22.01.2010
Children miss out on countryside
THE countryside remains an enigma for far too many children, says Charley May.
Most people agree that being in the great outdoors is good for children. They can burn off excess energy, test their co-ordination, build self-esteem and learn about the natural world around them.
This is backed up by an ever growing body of research. Spending time in natural environments can increase physical activity levels, improve self esteem and reduce anger levels – all of which can help children improve academic and personal development outcomes.
But the countryside still remains an enigma for far too many children.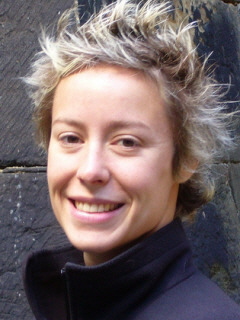 This is hardly surprising given that only 10% of children play in woods, heaths and the countryside today compared to the 40% of adults that played there when they were young.
The reasons behind this depressing trend are complex but include a lack of opportunity to visit the countryside and parental fears around child safety.
As a result, many children are missing out on the health benefits of being outdoors. They are increasingly disconnected from the countryside and the many food and natural resources it produces that support their lives.
It's understandable that every parent wants their child to be safe, but reluctance to let them explore unsupervised is limiting their exposure to the natural world.
Given that many parents may not have access to the countryside, or the time to supervise their children in it; a generation of children are missing out on the benefits of spending time in the outdoors.
This is why the Countryside Alliance is campaigning for outdoor education to be included within the National Curriculum so that every child gets the chance to visit and learn about the countryside. This is supported by both children and teachers.
In June 2009 the Countryside Alliance Foundation surveyed over 2,100 children and young people between the ages of five and 15. Over 80% wanted to take part in countryside activities through their school but under half of them (47%) actually got the chance to do so with their school. It's no surprise, then, that over 60% felt they didn't learn enough about the countryside at school.
But teachers seem to be behind wider use of the countryside at school. The Countryside Alliance Foundation commissioned four questions to be included on National Foundation for Educational Research (NFER) omnibus Teacher Voice Survey.
Over 1400 teachers responded with 97% thinking that it was 'important' or 'quite important' for children to learn about the countryside within the National Curriculum. In addition, nearly 90% thought that the countryside could play a greater role in learning within the National Curriculum.
Yet teacher concerns about health and safety (76%) seems to be why so few children go to the countryside with their school. This is hardly surprising given the media fervour that erupts whenever there is an incident involving a child on a school visit.
But despite the hype around such rare incidents the latest facts disprove the commonly held belief that a compensation culture exists that results in thousands of teachers being sued.
The Countryside Alliance sent a Freedom of Information request to all local authorities in England and Wales. In all, 138 local authorities across England and Wales responded and only 364 legal claims were made against local authorities as a result of children injured on school visits.
Fewer than half of the cases (156) were successful and resulted in a payout. The total amount of compensation paid out was £404,952.14, meaning on average local authorities paid out just £293.44 per year in compensation between 1998 and 2008.
Hopefully these figures give teachers more confidence that the risk of them being at the sharp end of litigation is low and will inspire them to make wider use of the outdoors in delivering learning outcomes. Risks can never be eliminated only sensibly managed and wrapping children in cotton wool does more harm than good.
Early this year, the Countryside Alliance will be publishing a comprehensive report and recommendations targeted at parliamentarians and key stakeholders across education and rural affairs promoting the role that outdoor education can play within the National Curriculum. For details, visit www.countryside-alliance.org.
Charley May has worked in environmental campaigning and policy for over seven years in the UK and Australia. A biologist by training, she now works for the Countryside Alliance, an organisation that campaigns across a range of issues affecting rural communities.
Charley has specialist knowledge in the areas of upland land management, outdoor learning and country pursuits. She also works on the issues of fly-tipping, affordable rural housing, rural services and supporting British farmers and producers. She can be contacted at charley-may@countryside-alliance.org.