21.05.2020
Coronavirus and dementia: supporting rural communities

Coronavirus has been changing everyone's daily lives. And for people with dementia, their carers and families, it's been an especially hard time. Alzheimer's Society is here to support anyone affected by dementia. And right now, they need help more than ever before.
The coronavirus outbreak has cut off many people affected by dementia from their usual sources of support. For example, support from family and friends, or through face-to-face services like support groups and respite care. And for many, they will be feeling increasingly isolated.
People affected by dementia living in rural communities are at even greater risk of isolation. With limited support services and often living too far from neighbourhood support – the coronavirus lockdown will be unimaginably hard for many living rurally.
No matter where someone lives – no-one affected by dementia should face coronavirus alone.
With Alzheimer's Society's Dementia Connect service, everyone affected by dementia can get the support and advice they need, wherever they live. Dementia Connect has been a lifeline to those affected by dementia. It offers personalised support and advice by phone and online to anyone with dementia, their carers, families and friends.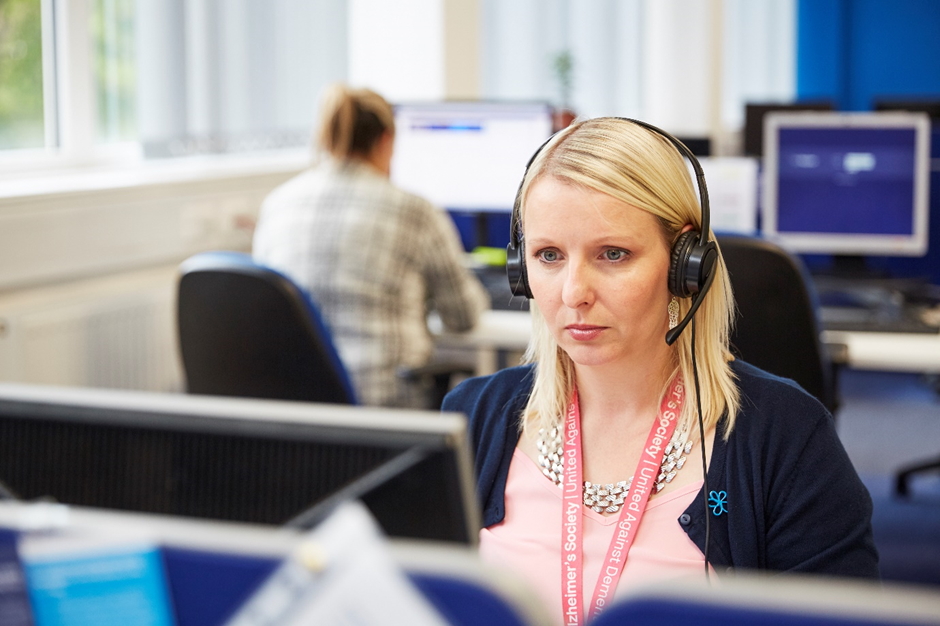 To help people affected by dementia through the coronavirus pandemic, Alzheimer's Society has quickly adapted their services. They have expanded their phone support - making tens of thousands of calls to let people know they are here for them. They are hosting virtual support services including one-to-one and group sessions and virtual 'Singing for the Brain' sessions via Zoom. And they are providing up to date and relevant information and advice on their website about coronavirus and dementia.
They've seen a huge rise in calls to their Dementia Connect support line and people using their online support. For example, their online community Talking Point has had 200% more sign ups since the lockdown began.
Samantha Bradley, an Alzheimer's Society dementia adviser in West Midlands, spoke about her calls with someone she has been supporting:
"We discussed how scary things are at the moment, and I explained that it's normal to feel this way and that we're here to support her whenever she needs us. She said it's so lovely to know that people care about her".
Help Alzheimer's Society be there for everyone affected by dementia during the coronavirus pandemic.
Share their message of support:
Alzheimer's Society is here to support anyone affected by dementia through this difficult time. If you need advice, please call their Dementia Connect support line on 0333 150 3456 (open every day). Or if you speak Welsh, call 03300 947 400. Visit their website alzheimers.org.uk.
Help Alzheimer's Society continue offering vital support services by donating to their emergency appeal:
Visit alzheimers.org.uk/emergency
---
Author: Jamie Wellock, Alzheimer's Society