27.01.2021
Creating new community businesses in our valued places of worship

Shops, cafés and local vital services are being re-located into the heart of our rural communities and into our places of worship. Churches and their associated buildings are finding new life through working with their wider community to allow community-owned businesses (those that are run for the community by the community) to operate from within their walls.
The Plunkett Foundation, working alongside Allchurches Trust, is providing specialist advice and funds to encourage churches to work closely with community businesses and explore the benefits of helping their villages to thrive. In helping communities develop new services, such as a shop, café or post office, they can also help address issues of isolation, loneliness, wellbeing, work and training.
This new programme of support, worth £200,000 and funded by Allchurches Trust, will enable a specialist support service to provide bespoke advice and grants needed to encourage new community businesses to thrive in Christian places of worship.
Commenting on the new project, James Alcock, chief executive of the Plunkett Foundation, said: "One of the biggest challenges facing community businesses is the lack of suitable premises. We are proud to be leading on a wider Places of Worship campaign which aims to highlight the further potential of faith buildings to host these businesses. This new project will open the door for many businesses and places of worship to work together to bring vital services and social benefits to their community."
Community-owned and run businesses are already operating in a number of churches across the country.
Grindleford Community Shop operates from the old vestry of St Helens Church in the small rural Peak District of Grindleford. Like many rural villages, over the years Grindleford lost its grocery store and then its Post Office. The new shop now stocks a wide range of convenience goods and provides teas, coffee, cake and a friendly welcome too! Outwardly the church remained unchanged, the areas used for worship were unaffected but the vestry restored the heart of the village and although small it works hard to connect all members of the community.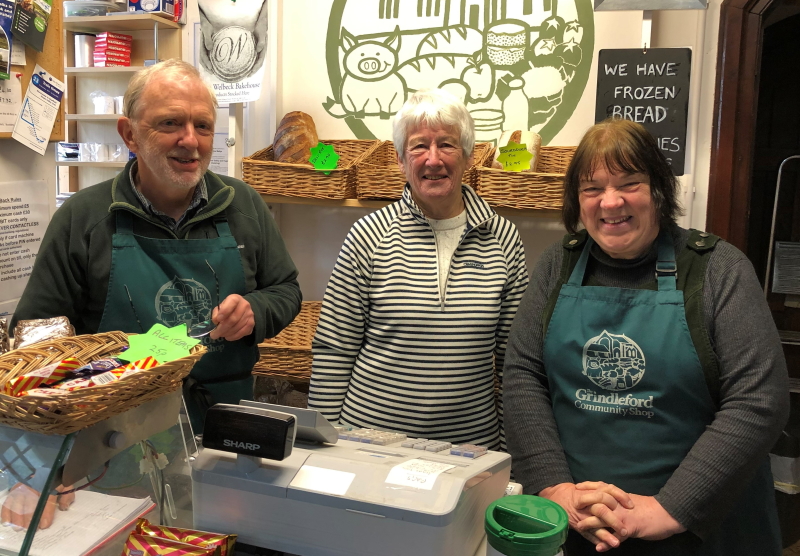 The Places of Worship Campaign is an alliance of organisations including The Church of England, Churches Conservation trust, Allchurches Trust, Action with Communities in rural England (ACRE) Architectural Heritage Fund, Arthur Rank Centre, Methodist Church,, National Churches Trust, Historic Building Alliance with others joining and support the campaign.
Chairman of Allchurches Trust Tim Carroll said: "During the pandemic many churches responded to the needs of their communities, tackling everything from food poverty to loneliness and wellbeing. They are uniquely placed to work with local people and a beacon of hope for so many."
If you know of a community business or place of worship in need of advice and help visit www.plunkett.co.uk