16.01.2009
Do market towns need markets?
TRADITIONAL markets can be central to town regeneration, says Helen Fairweather.

Traditional markets can be central to town centre regeneration, says Helen Fairweather, a consultant with Resources for Change (R4C).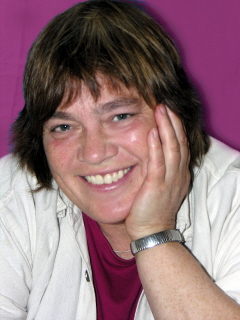 MANY people believe traditional street and indoor markets are a vital part of market towns. But many markets have been declining for years, taken for granted as shoppers desert them for newer retail centres. Some market operators see the decline of their indoor and outdoor markets as reaching the point of no return. But many markets are thriving. So what could save those that are struggling?

Why bother?
Markets still play a valuable though under-rated role in market towns as an important part of local economic and social fabric. Once central to the local economy, many still retain their role as an outlet for local producers. Many provide good value shopping for low income groups, low-cost business start-ups and support to social networks and social enterprise. They boost trade in local shops and play a significant part in the social and cultural life of a town. Local jobs, product sourcing and spending keep money in the local economy rather than leaking it to global corporations.

Challenges
Many markets are experiencing long-term decline, with shoppers going elsewhere and stall numbers reducing, resulting in growing financial losses for operators. Often goods seem uniform, towards the lower end of price. Higher income and younger shoppers are no longer attracted, seeing their local market as selling 'cheap tat' short on quality and variety. A negative image is reinforced by traffic problems and rubbish on market days, and conflicts between traders and other businesses.
Solutions can be hard to find. Detailed market regulations give managers a role which can work against taking responsibility to solve problems - 'It's the council's job'. Likewise, it is often nobody's job to ensure market success. Market operators can see business success as traders' responsibility. Traders often have few resources to commit, and may have no history of working collaboratively.
A sense of direction
Declining markets can be turned around by a mix of short term and detailed actions with a longer term strategic plan, aiming to:
Retain existing customers and perceptions of good value
Attract new customers, especially from higher income groups
Resolve any business grievances, promoting collaboration
Return the market to surplus
Successfully compete with and complement other retail centres
Opportunities for action
Economic downturn offers markets new roles and opportunities, which will be uncovered by a close look at unique local circumstances and qualities. Analysing the whole picture of the social, environmental and economic role of the market within the town will reveal its own identity and potential for town regeneration.
Specific roles can include:
An important source of fresh produce in 'food deserts'
Breeding grounds for entrepreneurship and new business start-ups
Focus on family-friendliness and environmental sustainability
Emerging and niche markets for specialist stalls and events based on popular local activities
Integrated visitor experience with local visitor attractions
Thorough analysis will also identify potential new partnerships among the supporters who want the market to thrive, such as business and tourism groups, active voluntary agencies and social enterprises. Imaginative thinking by managers with other interested groups and individuals bring out fresh ideas and commitment to successful market development. The perspectives and plans of regional bodies and benchmarking with successful markets will help the process of planning long term strategic change.

Identifying success factors
Some of the success factors which emerge from examining differences between successful and struggling markets are:
Location in areas of good footfall, especially town centres
Vital role of active management and good personal relationships with negotiating skills
Strong marketing and promotion, integrated with town centre marketing. For example, actively finding and attracting new types of stall and groups which can form specialist markets
Planning for new roles & skills in the team managing the market
The traditionally passive and reactive role of many market operators is no longer an option in a very competitive retail environment. Given an active approach, traditional markets are well placed to ride out hard times, and emerge strengthened by new roles. Markets can play a new part in town centre regeneration, boosting unique local identity and counteracting clone town Britain.

Helen Fairweather can be contacted at helen@r4c.org.uk. Resources for Change is an ethical consultancy involving people in sustainable development.