WHAT will rural England look after the general election? Robert Bullard gives his predictions.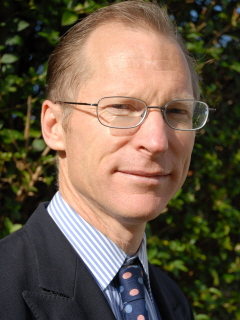 'Dead certs':
1) More affordable housing
Both main parties are promising to build more rural affordable housing - but through different methods.
Labour has pledged massive injections of capital. And in addition to embarking on the largest council house-building programme for nearly 20 years, they are making more government land available for affordable housing.
The Tories don't like to-town targets – they want to pass control from central government to local councils and communities.
To counter the usual NIMBY objections to new developments, they propose to match any council tax generated from new housing with rewards of extra cash for community facilities.
Referendums will put the decisions in the hands of local communities, but critiques argue the proposed requirement of 90% support from voters will be too high.
Both parties are also likely to support shared ownership, Community Land Trusts and other housing initiatives, to help people get on the housing ladder.
Another idea we may see developed is the conversion of large or underused farm buildings for local occupancy – what the Liberal Democrats call a 'Home on the Farm' scheme.
2) Fewer essential services
Whoever wins the election, and however quickly they introduce slash budgets, we are likely to see big cuts in all but front-line services.
Councils are currently preparing for a 10%-15% reduction in their budgets over the next few years.
But the Conservatives say they will increase their budgets through savings in central government spending – and so freeze council taxes.
Services that are non-statutory will be more vulnerable to cuts than others – community transport services, mobile libraries and environmental schemes.
Community hospitals are already being cut and could be closed completely, as a move away from prolonged hospital stays.
Jobs most at risk in the public sector will be managerial, professional and administrative roles - which tend to be in urban rather than rural areas.
And any services that can be delivered remotely, and so save money, will be put on-line – as has already happened with JobCentre Plus.
Picking up the pieces will be parish councils, rural community councils and the third sector – with support for vulnerable individuals and remote communities a postcode lottery.
If the Conservatives win:
3) Halt to major investment projects
2010 will be the end of large-scale investments and high-profile projects we have become accustomed to from regional development agencies.
The Conservatives want to remove these quangos. They plan to transfer their non-economic powers to councils and package the remaining economic development work into local enterprise partnerships – similar to the Lib Dem idea of regional enterprise boards.
Where any public money remains, spending pressures will mean projects are likely to be steered towards more populated, and by definition, urban areas.
4) Recognition for rural services
Some good news? We should see fewer closures of village shops, post offices and other community facilities.
In their agenda for rural communities, the Conservatives have promised to give consideration to the social as well as economic value of rural services.
They have also pledged to provide increased support for community transport initiatives and the village agent signpost service.
And they plan to halt what they describe as 'Labour's top down imposition of polyclinics', and to abolish the limits on surplus places in schools - so that 'good small schools can prosper... where parents, not Whitehall, want them.'
5) Expanded role for third sector
To achieve his vision of 'Mending Our Broken Society', David Cameron has pledged increased support and resources for the voluntary sector and social enterprises, which he sees as the way to tackle difficult social issues.
Anyone's guess:
6) Which way localism?
Will the new government be centralist, or will it devolve more power to councils?
Recent initiatives such as Multi Area Agreements, Total Place and Local Area Assessments have increased the power of some councils - and the appetite of many more.
Essex County Council has set up a bank and intervened to save its post offices. And now Kent County Council has made radical proposals that councils be allowed to run back-to-work employment schemes, and some health and social care programmes.
But beyond bland support for populist localist agendas, neither main party has yet committed itself to such as significant devolution of powers.
And the need to get national spending and debt firmly under control suggests there will be little real change in the first few years.
Keep up with Robert Bullard at www.robertbullard.com and on Twitter at www.twitter.com/writerhere.