06.02.2008
How economic policy damages rural areas

ECONOMIC development is hurting the countryside, says Nigel Curry.

Nigel Curry reflects on the damage that current economic development policies are inflicting on the countryside.
Last year's Treasury Sub-national Review (SNR) put the Department for Business, Enterprise and Regulatory Reform and the Regional Development Agencies (RDAs) firmly in the driving seat of economic development.
Through their Integrated Regional Strategies, the RDAs are to pursue growth and productivity, measured through Gross Value Added (GVA).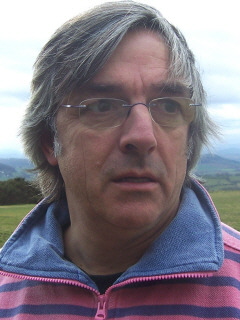 GVA is naturally higher in urban than rural areas so economic support will be concentrated there. This will be softened by Department for Communities and Local Government's new territorial basis for planning: the city region.
Urban wealth will trickle down into the hinterlands. Except that in regions such as south-west England, for example, more than half of the land area is too rural even to be in a city region.

Help might have been at hand from local authorities. The SNR releases them from the obligation to pursue wealth as the RDAs do. They are now statutorily obliged to pursue well-being.
This may be measured for each local authority by a combination of a confusing array of 198 indicators.
Given the permeations possible, though, nobody really knows what well-being is and it will certainly be different from authority to authority.
RDAs may give money to authorities to help them pursue well-being – presumably the interpretations that they like best. And urban is what the RDAs like best.

But rural communities themselves are beginning to have different ideas. A number of approaches to sustainable economic envelopment in rural areas are actively being pursued under what might generally be termed 'relocalisation'.
A more endogenous approach embracing Community Land Trusts, Transition Towns, Community Finance, Community Agriculture and the like, bear all of the hallmarks of what LSE economist Richard Layard terms happiness.
Here, people are choosing explicitly to moderate their economic behaviour to accommodate such things as peak oil and global warming in order to pursue sustainable development goals.
They are eschewing income maximisation for other satisfactions that often go with a rural way of life.
Economic linkages are more local than multinational and as one recent piece of research puts it, people are beginning 'to have fun'.
But a hallmark of these approaches is that, not being part of government policy, they do not attract any significant government funding.

And while RDAs offer a rhetoric of pursuing both wealth and sustainable development at the same time, it is hard to see how these goals are anything other than antithetical, a view shared by the Local Government Association.

Never mind, there is always barn-loads of money going into rural areas through the Common Agricultural Policy: approaching £3 billion a year. But this is not for the rural economy. Over 98% of it goes to agriculture, despite the fact that it accounts for only 2.3% of rural employment.
And for each of the years 2003-2007, levels of subsidy to farmers were greater that the total income derived from farming. Perhaps this is not the best use of 'rural' support.
The CAP has two elements: The purpose of Pillar I may be most simply described as compensation for decoupling support from product prices. This is set to decline.
Pillar II, the Rural Development Programme for England (RDPE) has an overwhelming environmental purpose. And who hands out this RDPE? The urban-oriented RDAs.
So the rural economy gets squeezed out of economic policies on all fronts: wealth is urban, well-being is difficult to understand, happiness is not funded, and compensation and environment are for farmers, not other rural folk.
But perhaps more worrying in the longer term is that with so many incompatible objectives for economic policy across the land, we are not likely to achieve any of them.
Professor Curry is director of the Countryside and Community Research Institute, a joint Institute of the Universities of the West of England and of Gloucestershire.