07.02.2008
Innovation born of necessity
PUBLIC services are a critical beneficiary of innovation, says Jonathan Kestenbaum.
From NHS Direct to congestion charging, new ideas in the public sector have the potential to create real public value and transform the services landscape.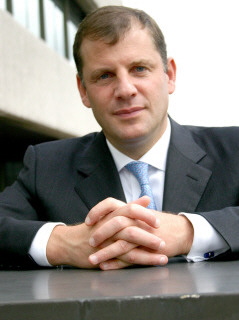 Nowhere is this truer than in rural areas where the provision of services presents a particular challenge. Increasing levels of migration out of cities – 20 per cent of the UK population now live in rural areas – are putting more and more pressure on existing services; and a lack of critical mass of population, geographic remote-ness and an ageing population can make delivering these services difficult.
The standard of rural services underpins much of the quality-of-life attraction of these areas. Innovative ways of providing services will therefore bring great value to people living in rural areas and to the rural economy. Despite this, much of current innovation policy at a national and regional level overlooks innovation outside key cities.
Where innovation does occur in rural areas, it is born of necessity. A good example is the work of the Plunkett Foundation, which is collaborating with the Village Retail Services Association and other partners to examine how village stores can be developed into multi-service outlets where communities are too small to sustain separate service outlets.
An analysis of where innovation is happening in rural areas is important for two reasons. It shows the potential of rural areas – far from being playgrounds for the rich, they can be a rich source of ideas – and it also begins to illustrate what can be done to facilitate and encourage innovation in these areas.
The Rural Access and Mobility Project (Ramp) in Berwick-upon-Tweed, Northumberland, is a useful example. The project brought together One NorthEast, Northumberland County Council, North East Ambulance Trust, Northumberland Strategic Partnership, Northumberland Care Trust and livework, a service designer, to look at journeys taken by local residents to access health-care. By speaking to key stakeholders they found that 36 journeys could be reduced to 13 if vehicles and journeys were pooled. A new model of transport delivery for the area has since been designed to improve service for citizens and make better use of limited resources.
The Ramp project shows the importance of collaboration. In rural communities it is third parties such as social entrepreneurs, designers, service users and practitioners who will have the closest knowledge of challenges and possible solutions. Local leaders must be willing to learn and implement ideas from these sources.
To make the most of this collaboration, leaders must focus on building teams that are able to drive ideas forward to deliver necessary services in new ways. This will mean ensuring that they are equipped with those skills that make innovation possible – risk-taking, collaboration and enterprise. Where these are taken up they must be acknowledged and rewarded.
What is also critical to rural communities is an engagement with external networks. The remote nature of these communities means that innovation taking place elsewhere can be slow to filter in – rural leaders need to work hard to ensure that they are aware of advancements in other communities and can implement them where appropriate.
Jonathan Kestenbaum is CEO of the National Endowment for Science, Technology and the Arts (NESTA)