22.07.2020
Landmark scholarship is awarded for PhD research project at Hartpury

Hartpury University PhD student Ellen Gibson has been awarded the institution's first-ever John Oldacre Research Scholarship to support her groundbreaking research into the dairy industry.
The John Oldacre Foundation provides financial support for the advancement and promotion, for the public benefit, of promising research and education in agricultural sciences, including the publication of significant findings.
The charity has generously gifted Hartpury University a £1 million endowment to support student research and participation on its agricultural courses at both university and college level.
In the first research of its kind, Ellen's PhD is focused on three key stakeholders – consumers, producers and dairy cows – in Gloucestershire, Herefordshire and Worcestershire.
It explores the varying information, behaviour and values associated with two production systems and their selling routes: a traditional supermarket/milk processor model and one that sells dairy products directly to consumers.
In recognition of the success of its dairy herd and facilities, Hartpury was announced as the winner of the Promar International Milkminder Manager of the Year 2019 – Regional Award for the South of England.
Ellen said: "In a changing culture, and the agricultural industry's concern with the future of farming, food security and animal welfare, it is ever more important to consider habits, behaviours and values of those involved in the production and consumption of dairy and how these impact the future of dairy cattle welfare.
"I am very grateful for the opportunity to research an area I am so passionate about. I'm going to become an expert in this emerging area and that's incredibly exciting.
"I would love to run my own business, helping the agricultural industry to bridge the connection with their customers.
"There's scope to improve sustainability and animal welfare with smaller enterprises, something I'm passionate about."
Ellen, who studied an undergraduate agriculture degree at Hartpury University, added: "Coming back to Hartpury for my PhD was the best decision for my career."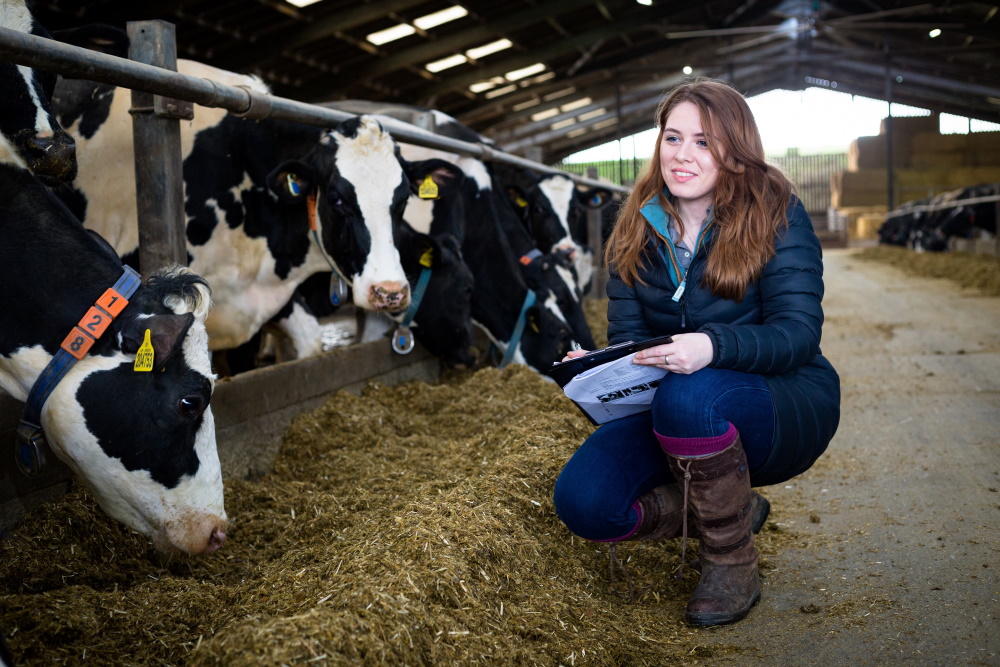 As part of the £1 million endowment, two Hartpury College students progressing from a diploma to an undergraduate degree in agriculture at Hartpury University were each awarded a John Oldacre Bursary of £500 for each academic year of their study.
Hartpury is currently assessing applications for the John Oldacre Research Scholarship and John Oldacre Bursary for the next academic year 2020/21.
Russell Marchant, Vice-Chancellor of Hartpury University and Principal of Hartpury College, said: "We were delighted to have received the John Oldacre Foundation's exceptional gift of £1 million.
"Thanks to their generosity, we are very much looking forward to providing more students with the opportunity to follow their passion and continue their education on our agricultural courses at undergraduate and postgraduate level."