09.06.2019
Post Offices are at the heart of rural life
At the RSN, we are pleased to welcome the Post Office as our Conference Sponsor for the second year running!

Post Offices are at the heart of rural life. Over 93% of the population have a Post Office within a mile of where they live. People want a shop, a bank and a Post Office in their community. Increasingly, Post Offices enable all three.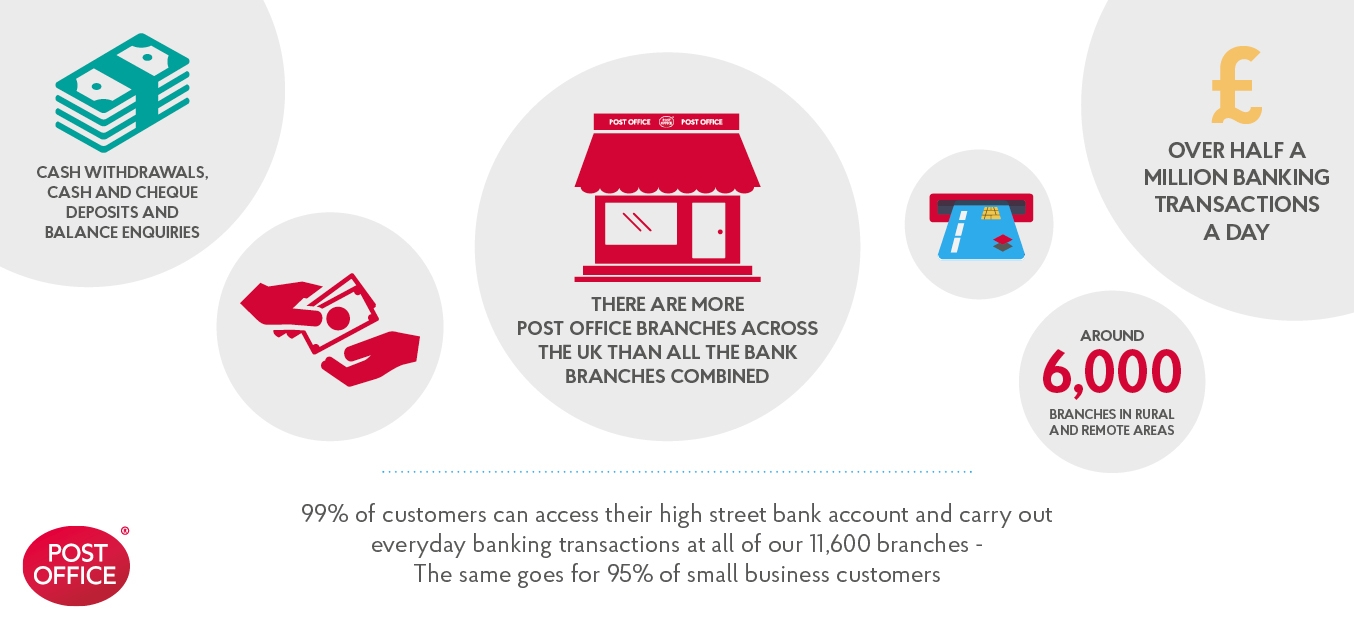 Our UK network of 11,500 Post Office branches play a crucial role in community banking and tackling financial exclusion. Post Office branches provide vital access to cash withdrawals, deposits and balance enquiries for 99% of UK bank personal account customers and 95% of small business account customers. This is a particularly important service for people who live in areas, many of these rural and sparse rural communities, where banks no longer exist.
Post Office is not intended to replace a full bank branch – we provide basic cash in and out transactions for personal and business customers. We cannot provide account servicing for our partner banks, they must own the customer relationship. Our focus is on supporting community access to everyday banking (cash) services vital to the local economy, and therefore delivering for customers of our partner banks, not competing with them.
Given the acceleration of bank branch closures in rural areas over recent years it is clear that Post Office is becoming the community banker for many communities across the country. It is a responsibility that we take very seriously because we know the importance that communities place on their local Post Office and the role that our branches play in the sustainability and commercial vitality of the communities they serve.
We are committed to maintaining services to rural communities and are very pleased to continue our support of the Rural Services Network Conference.