A quarterly bulletin facilitated by your membership of the Rural Services Network highlighting a selection of current rural economic development news, issues and opportunities

New routes to economic growth – Rural Conference announced
The dates for the 2017 RSN Rural Conference have been announced as Tuesday 5th and Wednesday 6th September. Taking place in Cheltenham, this increasingly popular conference will focus on the infrastructure for success needed in the rural areas of England to create economic success in the post-Brexit world.
You can find out more and book a ticket via this link.

Access to migrant workers vital to more than half of rural businesses
Restricting access to migrant workers once the UK leaves the EU would negatively impact the profitability, efficiency and viability of more than half of rural businesses, according a new survey by the CLA.
Revealing the results on 8 June, the CLA which represents landowners, farmers and rural businesses said Brexit had already caused problems for rural employers, with 44% of CLA members surveyed saying they had experienced a reduction in the availability of migrant labour over the past year. Almost 90% of respondents tried to recruit locally but the majority found it difficult to fill positions with British workers.
One in ten CLA members employ migrant workers in managerial positions, with almost a quarter of respondents saying they worked in skilled roles, such as training horses or operating complex machinery. The survey revealed that although overseas labour peaks during harvest months, workers are employed all year round within rural businesses.
CLA Senior Economics Adviser Dr Charles Trotman said: "Our survey shows that rural businesses employ thousands of migrant workers who are vital to the rural economy. Most CLA members employ fewer than 10 migrant workers per business although others employ many more.
"The Government must provide certainty that after Brexit there will still be a flexible, skilled and secure workforce in order for rural businesses to plan for the future. To support the already acute shortage of labour a new seasonal agricultural workers scheme must be introduced immediately, not after the UK has left the EU and the Government must also confirm the status of EU migrant workers in sectors such as food processing, horticulture and tourism already resident in the UK."
Marion Regan, Managing Director of soft fruit growers Hugh Lowe Farms in Kent said: 'Like all growers of fantastic fresh British produce, we rely on a sustainable seasonal workforce to grow and harvest our fruit. I am confident that we will continue to have great people from other countries helping us with our harvest if the Government understands the importance of reintroducing a Seasonal Agricultural Workers Scheme."
You can read more here.

New national rural business analysis published
New analysis of rural firms in the English regions shows rural businesses to be significantly more likely to be profitable than businesses in urban areas. A report based on this analysis has been published by the Centre for Rural Economy and Newcastle University Business School, entitled 'Small Rural Firms in English Regions:
Analysis and Key findings from UK Longitudinal Small Business Survey, 2015' (March 2017). This is available online via this link. The executive summary to the report states the following:
"England's rural firms are significantly more likely to be profitable, but have lower annual £turnover, than businesses in urban areas outside of London. This finding emerges from our rural-urban analysis of 13,403 small firms in England, including 3,555 rural firms, interviewed for the UK Small Business Survey in 2015. It cannot be explained or attributed to oft-rehearsed differences between rural and urban economies, as the analysis controlled for differences in sectors, size, age and other business characteristics of rural and urban areas.
"Although rural and urban firms share many plans and expectations for future growth, rural firms were significantly stronger exporters of goods and services, were more likely to have introduced new or improved goods in their businesses, and were more able to secure external funds, especially for capital investments in machinery and buildings, than were businesses in urban England.
"Nevertheless, there is also clear evidence of Untapped rural potential (for example, more rural firms have goods or services suitable for exporting than which currently export), Weaknesses (for example, rural firms are less likely to expect to grow their workforce) and Obstacles to business success, particularly Regulations or red tape, Staff recruitment and skills, and Taxes, rates and NI. that concern significantly more rural than urban firms."
Professor Jeremy Phillipson said: "To achieve spatially-balanced and inclusive economic growth, we encourage central and local government agencies, Local Enterprise Partnerships and business support organisations to examine this evidence on rural businesses' strengths, aspirations, and weaknesses in devising their economic strategies and plans."

Brexit implications for agriculture and food
On 3 May 2017, the EU Energy and Environment Sub-Committee of the House of Lords published its report which investigates the implications of Brexit for UK agriculture and food, particularly the implications of leaving the EU's Common Agriculture Policy and the Single Market. Key findings include:
The UK's agriculture sector faces challenges and opportunities as a result of Brexit. It will need to overcome challenges posed by leaving the EU's Common Agricultural Policy (CAP), not least because CAP funding currently supports many farms across the UK.
Repatriating agricultural policy-making to the UK will also require careful consideration of the needs of the industry, future trade agreements and the devolution settlements.
These changes will affect an industry which by its very nature must make long-term business decisions. A transitional period is needed to allow farmers to survive and prosper post-Brexit.
Key issues considered in the report include:
Withdrawing from the Common Agricultural Policy (CAP)
"The CAP plays a fundamental role in regulating and supporting UK agriculture. Many farmers in the UK rely on CAP funding to sustain their businesses. Wider rural communities also benefit from EU development programmes. But the CAP is also criticised for being bureaucratic and misdirecting financial support. Brexit presents an opportunity to tailor agriculture policies more closely to the differing needs of farmers and consumers across the UK. UK farmers will also need time and clarity from Government to allow them to adapt to any changes in the regulatory or funding system after Brexit."
Future trade in agri-food products
"The EU is the UK's single largest trading partner in agri-food products - about 80% of the UK's agricultural exports go to the EU. Post-Brexit, the UK will have to develop its own tariff schedules and negotiate new trading relations with the EU and the wider world. UK farmers risk facing high tariffs and significant non-tariff barriers when exporting, and competition from lower-priced imports domestically. Both tariff and non-tariff barriers could disrupt integrated supply chains between the UK and the EU, and pose a particular challenge for the agri-food sector in Northern Ireland."
Access to labour
"The UK's agri-food sector relies extensively on other EU countries for both permanent and seasonal labour. This labour ranges across all skill levels. Without access to EU labour, both the agricultural sector and food manufacturers will face severe difficulties. This is an immediate challenge, which the Government must address urgently as the UK approaches withdrawal."
You can access a copy of the report here.

Community Branch Fund open for Post Offices
The £20m Community Branch Fund – for Post Offices with no other suitable retailer within half a mile – is now open for applications. These Post Office branches or Outreach and Satellite services play a particularly vital role in the local community. The Community Branch Fund offers investment for sub-postmasters to support the growth of their Post Office business and help to underpin the long term viability of their business.
The fund can be used for a wide range of improvements such as changing the branch format to open plan, new signage, or gearing up for new services such as Click & Collect. Funding is also available for Outreach and Satellite services.
Most applications are expected to be below £10,000(or below £2,000 for Outreach or Satellite Services). The fund will only be open whilst there is still money available. It is anticipated that the fund will not run beyond March 2018.
You can find out more via this link.

LEADER working in Hampshire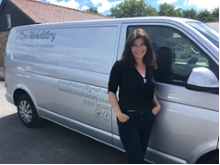 Over £1.6 million of funds are secured in the Winchester, Eastleigh, East Hampshire and Havant local authority areas for projects that create jobs, help businesses to grow, and benefit the rural economy. These funds are available under the LEADER scheme which is available to local businesses, communities, farmers, foresters and land managers. Some of the latest funded projects include:
Meon Springs received a grant of towards the purchase of two shepherds huts and to create new jobs
Chawton Park Farm set up a new Wigwam Holidays offer and used their grant towards the purchase of three pods. The project provides employment opportunities for local people
Butser Education Community Interest Company has been awarded a grant to help improve their shop and have employed an additional member of staff
Pepperpots Nursery has been awarded a grant of towards building a new barn and to improve production facilities
Windmill Farms have been awarded a grant towards the purchase of a precision seed drill
Holden Farm Camping has been awarded a grant to provide on-site facilities and to provide employment to a young farmer
Alton Upholstery (see photo) has purchased a new van that will help them grow their business and will now be able to take on more staff
Andy Hickman, Chair of the 'Fieldfare Local Action Group' which oversees the allocation of funds, is pleased to be a part of this scheme: "We have a significant sum of money available, and we want every penny to count in making the Fieldfare area a more sustainable and vibrant place to live and work. We are looking forward to seeing some excellent project proposals for the LEADER funding stream."
For more information please contact Ken Brown

Brexit updates
Updates on the Brexit timetable, reports published and other relevant information from government are available via this link. You can also sign up to receive updates direct.

Community Business Fund open
Grants between £50,000 and £300,000 are available to community businesses in England to help them progress towards self sufficiency. The £10 million Community Business Fund from Power to Change opened on 7 June and will close on 5 July 2017.
Community businesses are run by local people for local people. They can revive local assets, protect the services people rely on, and address local needs. There are many types of community business. What they all have in common is that they are inclusive and give decision making power to local people and that the profits they generate flow back into the community to deliver positive local impact.
You can find out more here.

Statistical digest of rural England published
Official statistics concerning rural England are published regularly by Defra. The latest May 2017 edition of the "Statistical Digest of Rural England" contains a wide range of useful statistics and is available via this link. These cover:
Rural population & migration
Rural Economy
Rural living
Defra's March 2017 "Rural Economic Bulletin" comparing high level economic indicators across rural and urban England has also been published and is available via this link. The four indicators currently used are:
claimant count – proportion of working age population claiming unemployment benefits
economic activity – proportion of economically active population unemployed and proportion of working age population in employment
redundancies – number of redundancies per 1,000 workers
house prices - average house prices and annual percent change

Grant schemes for electric vehicle charging infrastructure
The government offers grants to support the wider use of electric and hybrid vehicles via the Office of Low Emission Vehicles (OLEV). This includes:
The Electric Vehicle Homecharge Scheme (EVHS) provides grant funding of up to 75% towards the cost of installing electric vehicle chargepoints at domestic properties across the UK.
The Workplace Charging Scheme (WCS) is a voucher-based scheme that provides support towards the up-front costs of the purchase and installation of electric vehicle charge-points, for eligible businesses, charities and public sector organisations.
The On-street Residential Chargepoint Scheme (ORCS) provides grant funding for local authorities towards the cost of installing on-street residential chargepoints for plug-in electric vehicles.
You can find out more about these grants via this link.

Tailored local information for Neighbourhood Planning available
A successful neighbourhood plan must be based on evidence and an understanding of the place they relate to. Communities need to gather a range of evidence and local knowledge before writing their plan. RSN has collated a selection of evidence, which may be useful to communities in starting to shape their evidence base. This is tailored to each local authority area and is available via this link.

A monthly pocket databank from the Treasury
The 'Pocket databank' is a monthly HM Treasury statistical publication, containing major economic indicators and series for both domestic and international economies. The databank, designed to be a quick and concise reference source, can be accessed here.

All Party Parliamentary Group – influence in Westminster
The Rural Services APPG supported by RSN provides an excellent opportunity to put issues of the moment in front of MPs in the heart of Westminster and to seek to influence national debate. If you have any views on key topics which should be covered in future APPGs please contact Andy Dean.

Chambers of Trade – keep calm and sign up!
RSN exists to enable the issues facing the rural areas of England to be identified, information and good practice to be shared and government to be challenged to address the needs and build on the opportunities which abound in rural areas. We have a number of Chambers of Trade, Commerce and Local Business Networks who are members of RSN and currently receive our bulletins. If there is a business organisation in your area who you think would find our bulletins useful, please pass this bulletin onto them and ask them to contact Andy Dean with their contact details so we can ensure they are included in future distributions.

Future editions of the Rural Economy Spotlight
The next edition of this bulletin will be distributed in September 2017. If you have any suggestions as to future content or would like to submit a short article for inclusion please contact Andy Dean.