A quarterly bulletin facilitated by your membership of the Rural Services Network highlighting a selection of current rural economic development news, issues and opportunities

The state of rural enterprise and the impact of poor broadband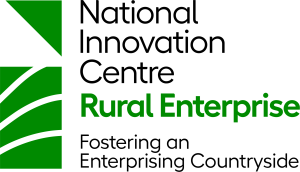 NICRE, the National Innovation Centre for Rural Enterprise based at Newcastle University, has recently published its second State of Rural Enterprise report – 'Infrastructure and networks: rural enterprises and the Levelling Up agenda.'
Based on findings from their rural business survey, it provides an assessment of the ways in which rural enterprises experience local infrastructure factors and their connections to business networks and community links.
An associated news item Poor broadband hinders resilience among rural businesses highlights how sub-standard infrastructure in rural areas – particularly lack of quality broadband – is affecting firms' ability to be resilient and bounce back from adversity.
The report has been welcomed by the Department for Environment, Food and Rural Affairs, the Country Land and Business Association and Rural England.
You can read the full report at the following link:
NICRE State of Rural Enterprise Report No 2 May 2022 Infrastructure and networks, rural enterprises and the Levelling Up agenda.pdf (ncl.ac.uk)
---
How to level-up the rural economy
The All-Party Parliamentary Group (APPG) on the Rural Powerhouse has published a report on how to level up the rural economy: "Levelling up the rural economy: an inquiry into rural productivity."
It follows one of the most comprehensive inquiries ever to be conducted by a parliamentary body into the health of the rural economy. The APPG took evidence from over 50 industry bodies, charities, campaign groups, companies, academics, and business leaders. The report concluded that no government in recent memory has had a programme to unlock the economic and social potential of the countryside.
This has resulted in a rural economy which is said to be 18% less productive than the national average – a gap that, if reduced, could add £43bn to the UK economy.
The report suggests that productivity is limited in rural areas due to a lack of connectivity, slow broadband speeds, skills gaps, and issues with tax, planning and housing. The report makes a number of recommendations and urges the government to provide more support to level up the countryside.
Co-chair of the APPG, Lord Cameron of Dillington, states: "It is vital that government understands that rural Britain is not a museum, but instead is an important part of the national economy that deserves the chance to succeed."
In responding to the report, Lord Benyon, Minister for Rural Affairs, said: "We welcome this report and its recommendations. Rural areas are at the heart of our vision for levelling up; I want businesses and people in remote areas to do as well as those in inner cities. We are providing funding to put in place the infrastructure that rural areas need, and the public services and opportunities that they deserve. We have already announced over £2.6 billion via the UK Shared Prosperity Fund, and we will be saying more about rural funding shortly."
You can read the full report at the following link: Parliamentary group launches major report into rural economy • CLA
---
Regeneration project nears completion at historic harbour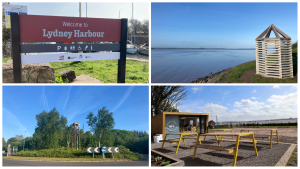 Destination Lydney Harbour, a £2.1 million regeneration project, is entering its final stages in the Forest of Dean, Gloucestershire. The project was awarded funding in 2019 by the Government's Coastal Community-fund and has sought to drive growth and improve the experience for residents and visitors to the harbour.
The project has included regeneration of historic buildings into a visitor information hub and public toilets, a new harbourside café, 150 trees planted along the main approach to the harbour and improved wayfinding and heritage interpretation signs. A key part of the project has also included the installation of a new public art trail that has been inspired by the area's rich industrial heritage.
The final stages of the project will see the introduction of a community boat building scheme, the installation of a street-lit footpath and the resurfacing of the main road that leads to the harbour, further boosting its appeal to visitors.
You can read lots more about the project at the following link: Destination Lydney Harbour - Forest of Dean District Council
---
Farmers able to boost their businesses and add extra value to produce
Funding grants of up to £300,000 will be made available to farmers to help them boost their businesses and add extra value to their produce, Environment Secretary, George Eustice has announced.
£30million from the Farming Investment Fund will enable farmers in England to purchase equipment to process, diversify and add value to their products after they have been harvested or reared. This could include premises and equipment for the preparation or processing of agricultural produce, for example turning milk into cheese or yoghurt, processing meat into sausages, and potatoes into crisps or chips; or equipment such as vending machines and display facilities for selling food direct to customers.
The funding will be offered in sums between £25,000 and £300,000. More information is available at the following link: Up to 1000 farmers able to boost their businesses and add extra value to produce - GOV.UK (www.gov.uk)
---
Economic analyses available for your local authority area
The Rural Services Network provides a number of analyses that examine key statistics that reflect the economic situation in local authority areas. These analyses can be found within the Member Insights section on the RSN website. Updates to these and other analyses will be highlighted in the RSN's Weekly Rural Bulletin.
Economy Insights can be accessed at:
https://rsnonline.org.uk/category/economy-insights
Latest updates to the Economy Insights section include:
Average hours worked & earnings
Claimant count
Proportion of employees in broad industrial groups
Proportion of enterprises in broad industrial groups
Working age population
Private/public sector employment
For any feedback, please email Dan Worth, our Research and Performance Analyst, at dan.worth@sparse.gov.uk
---
Community Ownership Fund opens
The government is providing £150 million over 4 years to support community groups in England, Scotland, Wales and Northern Ireland to take ownership of assets and amenities at risk of being lost.
Voluntary and community groups can?bid?for?match?funding to acquire important assets?and?run them for the benefit of the local community.
The Fund will run until 2024/25 and there will be at least 8 bidding rounds in total.
The Community Ownership Fund launched the updated prospectus on 27 May 2022 with the first bidding window commencing 10 June and closing 19 August 2022.
Full details are available at: Community Ownership Fund: prospectus - GOV.UK (www.gov.uk)
---
Updating the government's Green Finance strategy
The 2019 Green Finance Strategy set out a comprehensive approach to greening financial systems, mobilising finance for clean and resilient growth, and capturing the resulting opportunities for the UK.
The government is currently seeking views and evidence from stakeholders to support them in developing an update to the Green Finance Strategy, planned for publication in late 2022.
The updated Green Finance Strategy will take stock of progress so far and set out how the UK can better ensure the financial services industry is supporting the UK's energy security, climate and environmental objectives.
This consultation closes on 22 June 2022 and you can find more details at the following link: Update to Green Finance Strategy: call for evidence - GOV.UK (www.gov.uk)
---
Grants to install electric vehicle charging points at the workplace
The government's Workplace Charging Scheme (WCS) is a voucher-based scheme that provides support towards the up-front costs of the purchase and installation of electric vehicle (EV) charge-points, for eligible businesses, charities and public sector organisations.
The grant covers up to 75% of the total costs of the purchase and installation of EV charge points (inclusive of VAT), capped at a maximum of:
£350 per socket
40 sockets across all sites per applicant – for instance, if you would like to install them in 40 sites, you will have 1 socket available per site
More information including application forms are available via this link.
---
Find information on new rules following Brexit
The Department for Business, Energy & Industrial Strategy has advice available for businesses following the UK's departure from the European Union. You can access the relevant information via this link.
---
Broadband funding available
Gigabit-capable broadband connections offer the fastest and most reliable speeds available, and the Government "is committed to a vision of a digitally connected Britain."
Homes and businesses in rural areas of the UK may be eligible for funding towards the cost of installing gigabit-capable broadband when part of a group scheme.
Rural premises with broadband speeds of less than 100Mbps can use vouchers worth £1,500 per home and up to £3,500 for each small to medium-sized business (SME) to support the cost of installing new fast and reliable connections.
More information is available via the website.
https://gigabitvoucher.culture.gov.uk/
---
Statistical digest of rural England published
Official statistics concerning rural England are published regularly by Defra. The latest May 2022 edition of the "Statistical Digest of Rural England" contains a wide range of useful statistics and is available via this link. These cover:
Rural population & migration
Rural Economy
Rural living
Defra's March 2022 "Rural Economic Bulletin" comparing high level economic indicators across rural and urban England has also been published and is available via this link. The indicators currently used are:
claimant count – proportion of working age population claiming unemployment benefits
economic activity – proportion of economically active population unemployed and proportion of working age population in employment
redundancies – number of redundancies per 1,000 workers
house prices - average house prices and annual percent change
---
Tailored local information for Neighbourhood Planning available
A successful neighbourhood plan must be based on evidence and an understanding of the place they relate to. Communities need to gather a range of evidence and local knowledge before writing their plan. RSN has collated a selection of evidence, which may be useful to communities in starting to shape their evidence base. This is tailored to each local authority area and is available via this link.
---
Future editions of the Rural Economy Spotlight
The next edition of this bulletin will be distributed in September 2022. If you have any suggestions as to future content or would like to submit a short article for inclusion, please contact Andy Dean.