A quarterly bulletin facilitated by your membership of the Rural Services Network highlighting a selection of current rural economic development news, issues and opportunities

Firms in sparse rural areas more likely to export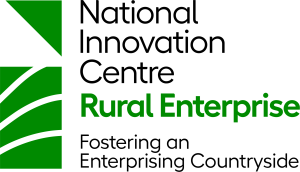 Rural businesses are more dynamic exporters than commonly assumed, writes the team from the National Innovation Centre for Rural Enterprise (NICRE) researching exporting and business support. In a recently published research report, they analyse exporting behaviour of rural and urban firms in the UK, based on an analysis of the annual Longitudinal Small Business Survey (LSBS) data between 2015 and 2019.
SMEs are often overlooked as important contributors to UK exports, yet they account for three fifths of employment, about half of UK private sector turnover, and contribute nearly one third every year to UK export volume. Usually, figures do not differentiate between SMEs located in urban and rural areas – but this report does just that.
The findings show some significant differences between rural and urban firms overall with respect to exporting behaviour: "Firms in sparse rural areas are more likely to be constant exporters, although this finding is tempered by a lower likelihood of family businesses exporting in sparse rural areas.
"The research also found an ambiguous effect of advice-taking on exporting behaviour for both urban and rural firms. On the one hand, we found a positive effect of advice in helping firms to become export capable. On the other hand, once firms supply export capable goods or services, then taking advice on export matters was negatively associated. One may interpret this as advice having a stronger association with export capability rather than exporting."
You can read the full report via this link.
---
Resilient rural businesses innovate and diversify during Covid
Research published in January demonstrates the resilience, innovation and adaptability shown by rural businesses in parts of England during Covid-19.
This major new survey from led by the Enterprise Research Centre (ERC) as part of the National Innovation Centre for Rural Enterprise (NICRE), shows that more than a third of rural firms in the North East, South West and West Midlands diversified their business in the wake of Covid with half of these developing new sales channels and two-thirds expanding their customer base.
"The most common response from the more than 2,600 rural businesses surveyed was that the pandemic had both positive and negative effects, with more of them able to maintain or increase their turnover, and generate a profit or surplus, than urban businesses.
"But despite this, the impact of Covid and related control measures still caused substantial disruption to rural enterprises, with 42% of rural firms experiencing decreased turnover and 37% reporting mainly negative effects in the 12 months prior to the survey.
"While almost half of rural firms reported economic uncertainty due to Covid as a major obstacle to success, with high numbers citing reductions in sales/income and productivity and interruption to supplies."
The report, which has been welcomed by DEFRA, can be read via this link.
---
New Countryside Code launched for land managers
With more people enjoying the outdoors than ever before, Natural England, in partnership with Natural Resources Wales, has set out new guidance for land managers to help them ensure that visitors to the countryside can enjoy it in a responsible way.
Published under the Countryside Code, the update provides recommendations to land managers on making rights of way accessible, creating safer environments and installing clear signage to help the public respect, protect and enjoy the countryside.
The new guidance advises farmers and land managers on how to make land more accessible, for example by adding self-closing gates instead of stiles where possible and using better signage, and how to report anti-social behaviour, fly-tipping, littering, livestock worrying and other offences correctly. These changes will allow more people to access nature safely whilst also supporting land managers and helping to avoid damage to property, livestock and wider anti-social behaviour.
You can read more via this link.
---
Looking beyond the picture-postcard view of rural economies
In 2021, the European Commission set out a long-term vision for the EU's rural areas over the next two decades. It identifies a number of areas of action towards stronger, connected, resilient and prosperous rural areas and communities by 2040.
Within this framework a 'Startup Village Forum' has been launched to garner views and support from statutory organisations, academics, rural start-up businesses and others.
Bryonny Goodwin-Hawkins, of the Countryside and Community Research Institute at Gloucestershire University, spoke at the launch event of this forum:
"Thriving rural economies are key to supporting good lives, in ways that are meaningful to people, and in places that matter. But, as the Covid-19 pandemic has taught us, rural thriving means more than macroeconomic metrics. Making good lives must link economic ambitions with societal well-being.
"In rural development, however, well-being can be a trap. We often presume that rural places and people have well-being automatically – after all, idyllic rural life is celebrated from TV nostalgia to relaxing cottage holidays. The trouble is that these rosy visions can lead policymakers to presume that rural places need less materially and do less economically.
"We also tend to consume rural well-being, especially through leisure activities and the visitor economy. Of course, being able to access and enjoy green space is an aspect of rural-urban relationships that brings many benefits. But it's limited and limiting to view rural economies as though all they have going for them is food and tourism."
You can read Byronny's excellent, thought-provoking talk and find out more about the Startup Village Forum via this link.
---
Economic analyses available for your local authority area
The Rural Services Network provides a number of analyses that examine key statistics that reflect the economic situation in local authority areas. These analyses can be found within the Member Insights section on the RSN website. Updates to these and other analyses will be highlighted in the RSN's Weekly Rural Bulletin.
Economy Insights can be accessed at:
https://rsnonline.org.uk/category/economy-insights
Latest updates to the Economy Insights section include:
Average hours worked & earnings
Claimant count
Proportion of employees in broad industrial groups
Proportion of enterprises in broad industrial groups
Working age population
Private/public sector employment
For any feedback, please email Dan Worth, our Research and Performance Analyst, at dan.worth@sparse.gov.uk
---
Keep it in the community - a nationwide register of assets of community value
Plunkett Foundation has re-launched 'Keep It in the Community' (KIITC), with support from Locality and Power to Change. It is an online register of all Assets of Community Value (ACVs) in England, which have been nominated, registered or rejected.
First set up by mySociety, Keep It in the Community has been given a makeover and is now hosted by the Plunkett Foundation – one of the organisations involved in its original conception. The information on KIITC is supplied by members of the public and checked by Plunkett against council records. There are 6,700 assets on KIITC, of which 3,700 have an active ACV registration.
Plunkett's mission with Keep It in the Community is to help people across the country take their first steps towards community ownership. Although ACV records are available through individual councils, KIITC puts all of this information in one place, along with resources, helpful guidance and support.
You can find out more about Keep It in the Community via this link.
---
NFU launches blueprint for the future of British farming
In her keynote speech at the 2022 National Farmers Union conference, NFU President Minette Batters launched a new report 'British farming: A Blueprint for the Future.' Five key areas were highlighted for priority by the government, supply chain and farmers:
Commitment and investment from both government and retail to sell more British food at home and abroad
Using the powers in the Agriculture Act to enable farmers and growers to trade fairly
A new economic model that drives investment back into the land, ensuring the tenanted sector is not disadvantaged
A dial-up, dial-down immigration policy
Future farm policy with a properly funded Sustainable Farming Incentive
The president called on government for "certainty, commitment and consistency" and "a plan that pre-empts crises."
You can read the full report and speech at this link.
---
Grants to install electric vehicle charging points at the workplace
The government's Workplace Charging Scheme (WCS) is a voucher-based scheme that provides support towards the up-front costs of the purchase and installation of electric vehicle (EV) charge-points, for eligible businesses, charities and public sector organisations.
The grant covers up to 75% of the total costs of the purchase and installation of EV charge points (inclusive of VAT), capped at a maximum of:
£350 per socket
40 sockets across all sites per applicant – for instance, if you would like to install them in 40 sites, you will have 1 socket available per site
More information including application forms are available via this link.
---
Find information on new rules following Brexit
The Department for Business, Energy & Industrial Strategy has advice available for businesses following the UK's departure from the European Union. You can access the relevant information via this link.
---
Broadband funding available
Gigabit-capable broadband connections offer the fastest and most reliable speeds available, and the Government "is committed to a vision of a digitally connected Britain."
Homes and businesses in rural areas of the UK may be eligible for funding towards the cost of installing gigabit-capable broadband when part of a group scheme.
Rural premises with broadband speeds of less than 100Mbps can use vouchers worth £1,500 per home and up to £3,500 for each small to medium-sized business (SME) to support the cost of installing new fast and reliable connections.
More information is available via the website.
https://gigabitvoucher.culture.gov.uk/
---
Financial support for businesses during coronavirus
The government's support for businesses is changing with new announcements on a regular basis. All government information for business is available through their website via this link.
---
Statistical digest of rural England published
Official statistics concerning rural England are published regularly by Defra. The latest January 2022 edition of the "Statistical Digest of Rural England" contains a wide range of useful statistics and is available via this link. These cover:
Rural population & migration
Rural Economy
Rural living
Defra's December 2021 "Rural Economic Bulletin" comparing high level economic indicators across rural and urban England has also been published and is available via this link. The indicators currently used are:
claimant count – proportion of working age population claiming unemployment benefits
economic activity – proportion of economically active population unemployed and proportion of working age population in employment
redundancies – number of redundancies per 1,000 workers
house prices - average house prices and annual percent change
---
Tailored local information for Neighbourhood Planning available
A successful neighbourhood plan must be based on evidence and an understanding of the place they relate to. Communities need to gather a range of evidence and local knowledge before writing their plan. RSN has collated a selection of evidence, which may be useful to communities in starting to shape their evidence base. This is tailored to each local authority area and is available via this link.
---
Future editions of the Rural Economy Spotlight
The next edition of this bulletin will be distributed in June 2022. If you have any suggestions as to future content or would like to submit a short article for inclusion, please contact Andy Dean.