A quarterly bulletin facilitated by your membership of the Rural Services Network highlighting a selection of current rural economic development news, issues and opportunities
National Rural Conference in full swing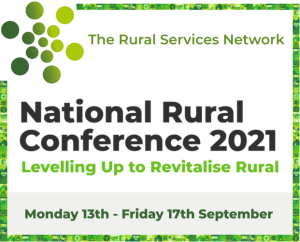 The annual rural conference started on 13th September and runs through to Friday 17th. Lord Foster of Bath sums up the rationale for this year's conference well: "Earlier this year the Rural Services Network published its excellent document, 'Revitalising Rural' with a hots of 'asks' of government. But the document's sub-title, 'Realising the Vision', is the critical bit. How do we make the government's 'levelling up' agenda address rural v urban as well as north v south? How do we achieve fairer funding? How do we ensure new government policies take rural issues into account? The answer is clear. Only by rural organisations working together will the government listen. This conference provides the ideal launch pad for ever closer working and for a united campaign to push rural issues and rural economies up the government's agenda."
A dedicated rural economy session was led by Professors Jeremy Philipson and Janet Dwyer, Directors of the National Innovation Centre for Rural Enterprise (NICRE), on Tuesday specifically focussed on the levelling up agenda. If you missed the chance to book on the conference, all papers and presentations will be available on the RSN website shortly.
---
The Innovation Geography of England
The Enterprise Research Centre (ERC) has published its latest report – the fourth in the series – providing innovation benchmarks for local areas in England.
As ERC state, "Firms' ability to innovate successfully plays an important role in their ability to sustain growth and competitiveness." Innovation is mapped according to a range of factors at Local Enterprise Partnership (LEP) level across England and makes for interesting reading. ERC suggest 3 key results:
Reflecting the results of earlier analyses, they find "a concentration of relatively high levels of R&D activity and product and service innovation in an arc of local economic areas in the South and East Midlands and along the M4 corridor. This arc of innovation stands out particularly strongly – and consistently through time."
They observe "a rather different geography in terms of process innovation with higher levels of process innovation activity in some Northern and peripheral areas where product/ service innovation is less common."
Benchmarks for organisational innovation "suggest a less clear geographical pattern with a range of different local areas performing relatively strongly. Areas in the 'arc of innovation' also tend to perform relatively strongly on these metrics too, however."
You can access the full report via this link.
---
Coastal Communities Fund project moves ahead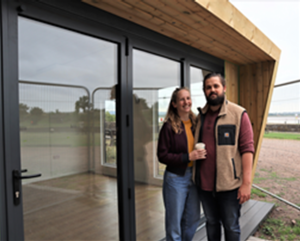 Hips Social, a family run coffee shop and eatery in Lydney, has been selected as the service provider for a new café at Lydney Docks.
The cafe is part of Forest of Dean District Council's 'Destination Lydney Harbour' project which is set to see improvements to the docks and harbour to drive growth, improve the experience for visitors and residents of the harbour, and increase jobs and prosperity in the town.
Leader of the Council, Cllr Tim Gwilliam said, "I'm pleased that we have now secured a business to operate the new cafe so visitors to our beautiful historic docks can get refreshments while they enjoy the harbour. We have also upgraded existing harbour buildings to provide toilet facilities and a visitor information hub. We are making good progress on the 'Destination Lydney Harbour' project, which will create safe, attractive transport routes into the harbour and develop the area as a recreation and tourism destination."
The improvements at the site have been made possible with a grant of £2.1 million from the Government's Coastal Communities Fund along with resources from the Council.
Further harbourside works will be completed shortly, and an opening date for the cafe, visitor information hub and public toilets will be announced in the coming weeks. You can read more via this link.
---
Government launches Hydrogen Strategy and funding
The Business and Energy Secretary Kwasi Kwarteng has launched plans for a world leading hydrogen economy stating: "Tens of thousands of jobs, billions of pounds in investment and new export opportunities will be unlocked through government plans to create a thriving low carbon hydrogen sector in the UK over the next decade and beyond."
The UK's first ever Hydrogen Strategy aims to drive forward the commitments laid out in the Prime Minister's 10 Point Plan for a green industrial revolution by setting the foundation for how the UK government will work with industry to meet its ambition for 5GW of low carbon hydrogen production capacity by 2030 – the equivalent of replacing natural gas in powering around 3 million UK homes each year as well as powering transport and businesses, particularly heavy industry.
The government also announced a £105 million funding package through its Net Zero Innovation Portfolio that aims to act as a first step to build up Britain's low carbon hydrogen economy including:
£55 million Industrial Fuel Switching Competition. Funding will support the development and trials of solutions to switch industry from high to low carbon fuels such as natural gas to clean hydrogen, helping industry reach net zero by 2050
£40 million Red Diesel Replacement Competition. Providing grant funding for the development and demonstration of low carbon alternatives to diesel for the construction, quarrying and mining sectors, with the aim of decarbonising these industries reliant on red diesel. The investment intends to support the government's budget announcement removing the entitlement to use red diesel and rebated biodiesel
You can read full details of this announcement here.
---
Economic analyses available for your local authority area
The Rural Services Network provides a number of analyses that examine key statistics that reflect the economic situation in local authority areas. These analyses can be found within the Member Insights section on the RSN website. Updates to these and other analyses will be highlighted in the RSN's Weekly Rural Bulletin.
Economy Insights can be accessed at:
https://rsnonline.org.uk/category/economy-insights
Latest updates and forthcoming analyses to the Economy Insights section include:
Average hours worked and earnings
Job quality indicators
Claimant count
Economic inactivity
Jobs density
For any feedback, please email Dan Worth, our Research and Performance Analyst, at dan.worth@sparse.gov.uk
---
Outdoor measures for high streets to become permanent
The government has launched a public consultation to make temporary outdoor measures to support high streets during the pandemic permanent.
The proposed planning reforms aim to support hospitality businesses, markets and historic visitor attractions so that outdoor space can be used more easily.
Secretary of State for Housing Robert Jenrick said: "The simple reforms we made during the pandemic to help hospitality businesses, markets and historic visitor attractions make use of outdoor spaces more easily, made a massive impact. They helped thousands of businesses and attraction to prosper, made out town centres livelier and have been enjoyed by millions of us. As part of our vision to transform high streets into thriving places to work, visit and live, we intend to make as many of these measures permanent fixtures of British life as possible."
The consultation closes on 14 November and you can access full details here.
---
Green tech skills investment for Sussex
Chichester College Group (CCG) and FE Sussex have successfully led a consortium across eight further education and sixth-form colleges, in partnership with Sussex Chamber of Commerce as the lead employer representative body, in a bid to boost skills training in sustainable industries. More than £7 million funding has recently been secured as part of the Government's Local Skills Improvement Plans and Strategic Development Fund pilots.
Julie Kapsalis, Managing Director at Chichester College Group, Chair at Coast to Coast LEP, and a former Director of the Institute of Economic Development writes: "Collectively we identified six cross-sector priority areas where we need to develop capacity and expertise in skills: construction (decarbonisation agenda); horticulture and agriculture (food production and visitor economy); creative, IT and digital; engineering and electric vehicle infrastructure development; hydrogen and alternative energy production techniques (looking at waste and water); and carbon literacy (particularly in terms of raising awareness of opportunities within the sector with young people)."
Julie goes on to say: "Through these projects we aim to accelerate the development of green tech skills across Sussex. The funding will enable us to invest in specialist new teaching facilities and expertise across the eight colleges, and in turn support the curriculum offered by the colleges with a focus on long-term skills priorities of local areas."
Youi can read more via this link.
---
Rural public transport requires radical transformation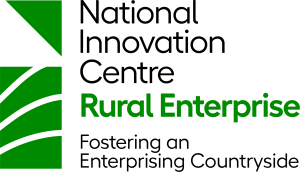 "Flexible, quality transport choices are crucial for rural communities and economies. Making transport more sustainable is also essential for achieving net zero ambitions. Yet the COVID-19 pandemic has seen dramatic declines in public transport use, and the ways we live, work and move are changing." So says the introduction to a recent 'State of the Art Review on future innovation for rural public transport' published by NICRE – the National Innovation Centre for Rural Enterprise.
The review draws on research evidence to identify routes forward suggesting the following:
Rural transport innovation needs to be place-based, but not place-bound.
Flexible local choices need to connect with integrated rural, regional and national travel networks.
Fostering change requires realigning transport supply and demand within rural areas.
Forward-looking transport innovation should respond to wider societal trends.
Transport innovation should embed societal benefits.
This State of the Art Review suggests that innovation in rural public transport is essential – and possible.
---
eCargo bike grants available
£400,000 has been made available by the Department for Transport in 2021/22 for the purchase of ecargo bikes, to support businesses switching to a sustainable transport solution.
Funding covers up to 40% of the total cost of an ecargo bike, up to a maximum of £2,500 for two-wheel models and £4,500 for three-wheel models.
Applications will be capped at five bikes per organisation. Larger applications will be considered on a case-by-case basis.
Applications may include more than one organisation. In these joint 'high-street' applications, a lead applicant will be responsible for submitting the application.
The application deadline is 14 December 2021 and you can find out all information on this link.
---
Broadband funding available
Gigabit-capable broadband connections offer the fastest and most reliable speeds available, and the Government "is committed to a vision of a digitally connected Britain."
Homes and businesses in rural areas of the UK may be eligible for funding towards the cost of installing gigabit-capable broadband when part of a group scheme.
Rural premises with broadband speeds of less than 100Mbps can use vouchers worth £1,500 per home and up to £3,500 for each small to medium-sized business (SME) to support the cost of installing new fast and reliable connections.
More information is available via the website.
https://gigabitvoucher.culture.gov.uk/
---
Financial support for businesses during coronavirus
The government's support for businesses is changing with new announcements on a regular basis. All government information for business is available through their website via this link.
---
Find information on new rules following Brexit
The Department for Business, Energy & Industrial Strategy has advice available for businesses following the UK's departure from the European Union. You can access the relevant information via this link.
---
Statistical digest of rural England published
Official statistics concerning rural England are published regularly by Defra. The latest August 2021 edition of the "Statistical Digest of Rural England" contains a wide range of useful statistics and is available via this link. These cover:
Rural population & migration
Rural Economy
Rural living
Defra's June 2021 "Rural Economic Bulletin" comparing high level economic indicators across rural and urban England has also been published and is available via this link. The indicators currently used are:
claimant count – proportion of working age population claiming unemployment benefits
economic activity – proportion of economically active population unemployed and proportion of working age population in employment
redundancies – number of redundancies per 1,000 workers
house prices - average house prices and annual percent change
---
Tailored local information for Neighbourhood Planning available
A successful neighbourhood plan must be based on evidence and an understanding of the place they relate to. Communities need to gather a range of evidence and local knowledge before writing their plan. RSN has collated a selection of evidence, which may be useful to communities in starting to shape their evidence base. This is tailored to each local authority area and is available via this link.
---
Future editions of the Rural Economy Spotlight
The next edition of this bulletin will be distributed in December 2021. If you have any suggestions as to future content or would like to submit a short article for inclusion, please contact Andy Dean.