16.10.2018
Rural Health & care Alliance Launches at the House of Commons

Tackling the Challenges of Rural Health & Care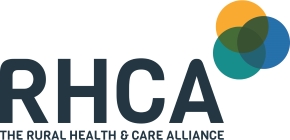 Tuesday 16th October: A new membership organisation dedicated to rural health and care across England is being launched at the House of Commons today.
The new Rural Health & Care Alliance, which has been established by the Rural Services Network (RSN) and National Centre for Rural Health & Care (NCRHC), aims to provide news, information, innovation and best practice to those delivering and interested in rural health and care across England.
The alliance has been launched at a time when elderly and vulnerable people living in rural parts of the country are facing a crisis situation in terms of poor access to social care, health services and child social care. This is despite older people making up a significantly higher percentage of the total population in rural areas than in urban ones, and more than one in nine rural people currently providing unpaid care.
Members of the new alliance include several Hospital Trusts, Regional Public Health England bodies, and Public Health Departments of rural councils. The aim of the Alliance is to keep members informed of the National Centres' activity and the related activity of the RSN on rural health and care and give them the opportunity to influence both organisations work.
The RHCA's core values will be supported via its work and include seeking equity of health and care for rural communities, creating a strong collective voice for those involved in rural health and care as well as raising awareness of the challenges faced in rural health and care provision.
The keynote speaker at the launch is the Chair of Public Health England, Duncan Selbie. At the event there will also be presentations on some of the work already being undertaken as part of the centre, including an insight into research on the NHS workforce by Professor Ann Green of the University of Birmingham, which has revealed some interesting figures relating to staffing challenges within the NHS in rural areas.
Professor Richard Parish CBE, NCRHC Executive Chair said; "We have a unique opportunity to bring issues, concerns and examples of good practice together at a national level to affect rural health and care provision and impact healthcare outcomes in our rural communities"
Graham Biggs, MBE, Chief Executive of the Rural Services Network said; "This is an exciting new opportunity for organisations involved with, or interested in, rural health issues to join together in common cause. The new Alliance is open to NHS Trusts, CCGs, Acute Hospital, Medical Schools, Colleges, Professional Institutes, Universities as well as Commercial and Independent bodies with a specific interest in rural health. We are open for business – we will be a more powerful influence the more members that join us"
-Ends-

Notes to editors:
For more information please contact Jennifer Lipman on Jennifer.lipman@lexcomm.co.uk or Anna Richards at communications@ulh.nhs.uk or on 01522 707410.
For more information about the centre, see www.ncrhc.org
The Rural Health and Care Alliance (RHCA)
The RHCA aim to create a strong collective voice to draw attention to issues relating to health and care in rural communities. This voice is currently lacking – no such forum or alliance presently exists – the RCHA aim to change that.
Issues such as vulnerability, isolation and loneliness sit at the heart of our rural communities across the UK. With these challenges come the additional cost and workforce requirements of delivering effective services to improve healthcare outcomes for those living and working in these communities.
The Alliance will develop through the sharing of information, case studies and best practice from the local to the global level. It will exercise influence right at the heart of policy making in the UK by engaging with decision makers and opinion formers through the partnership between The National Centre for Rural Health and the Rural Services Network.
We believe rural people deserve a voice and equity of care.
For information on membership visit www.rsnonline.org.uk/page/rhca-home
Or email: jon.turner@sparse.gov.uk
For further information about the work of the Rural Health & care Alliance or the NCRCA or RSN, please visit www.ncrhc.org or www.rsnonline.org.uk or go to our Twitter or Facebook Accounts @RURALHCA our postal contact is via Rural Services Network, Kilworthy Park, Tavistock Devon, PL9 0BZ