A quarterly bulletin facilitated by your membership of the Rural Services Network and produced in partnership with the Rural Housing Alliance, highlighting a selection of current rural housing issues and opportunities

Rural Housing Alliance welcomes new Chairman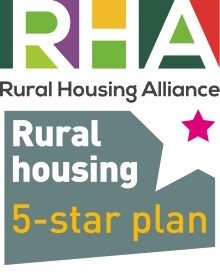 The Rural Housing Alliance has welcomed Martin Collett, Operations Director at English Rural Housing Association as its new Chairman. The Alliance, which is supported by RSN, represents around 25 housing associations with a specific interest in delivering affordable rural homes through a community led approach outlined in the 'Rural Pledge'.
Over the past six months the Alliance has been working closely with the National Housing Federation and a range of other rural interest groups to develop and launch the 5-star plan for rural housing, which sets out a clear and innovative ambition to increase the scale of delivering affordable rural homes.
Commenting on his election as Chairman, Martin said: ''It's a great honour to be able to lead the Rural Housing Alliance and build on the excellent work of previous Chairmen. My term as tenure comes at an exciting but challenging time, with the launch of the 5-star plan providing a focus for momentum but during a period of continued economic and political uncertainty.
''I hope to be able to work with all members of the Alliance and our wider network of partners, to expand our reach of influence and ensure that the need to fund and deliver more affordable rural homes in partnership with local communities is supported by all.''

ACRE presses government on affordable rural homes
ACRE has published a Housing Position Paper, demonstrating support for 'appropriate' development of affordable housing in rural communities across England. Chris Cowcher of ACRE writes:
"At a time when the availability of housing plays a central role in sustaining villages and small market towns, ACRE wants to see the Government take the necessary steps to ensure that national and local plans are rural-proofed.
"In the paper, ACRE sets our 4 key asks for the Government and other national policy makers to raise national attention for rurally specific matters. By sharing this paper during 'Party Conference Season' ACRE is asking all parties to support further investment in technical support, so that communities can be empowered to share the responsibility for meeting their own local housing needs. ACRE wishes to see continued encouragement for communities to develop Neighbourhood Development Plans and promote proactive engagement in local planning processes. The position paper sets out a need for capital grant funding to build genuinely affordable homes in rural areas, recognising the higher costs of developing these homes. Finally to ensure that affordable rural housing remains affordable in perpetuity, ACRE asks for a protection from the Right to Buy in rural areas.
"During #RuralHousingWeek, earlier this year ACRE signed up as a supportive partner to the National Housing Federation's Rural Housing 5* Plan. This plan challenged the sector to increase delivery of rural housing and continue to contribute to a living and working countryside. It is hoped that by sharing the ACRE position paper it can serve as an opportunity to continue promoting the importance of appropriate development in rural areas, involving local residents at every step of the process."

Shortage of village homes hits world's longest running soap opera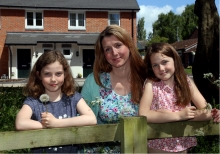 More than six decades after listeners became gripped by the fortunes of farming folk in The Archers, the real-life rural housing crisis arrived in Ambridge over the summer. Young voices protested that they can't afford to rent or buy a home in the village where they live and work. Meanwhile a proposed new housing development including affordable housing was greeted with alarm by others, concerned that it might change the culture of the village.
It is a situation being played out in rural communities across Britain and made all the more realistic thanks to the input of a housing provider with particular understanding of the challenges currently facing villages like Ambridge.
Housing Plus Group operates in the heart of the Midlands' countryside, long-considered the inspiration for the imagined county of Borsetshire. Since 2012 the group has invested £20 million building additional rural housing, much of it in small, low-profile developments in local villages. Last year the not-for-profit group hosted a visit from Archers' scriptwriter Keri Davies, who was keen to learn more about the difficulties faced by rural house hunters.
"We explained how rising house costs mean that many families are priced out of the market," explained chief executive Sarah Boden. "That has a huge impact on facilities like the local school, the village shop and pub. When young people have to move away from a village to find their own home, the lifeblood of a community is lost. Without affordable housing, it is hard for villages to thrive."
The storyline saw Emma Grundy desperately hoping that new housing on Bridge Farm land might provide a home for her with husband Ed and their two young children. Village police officer Harrison Burns had been reluctantly viewing properties outside the area with his girlfriend Fallon, while retired farmer Joe recently faced the prospect of being homeless on his 90th birthday.
Not everyone in Ambridge welcomed new housing, though. Housing Plus Group took Keri to see one of its recent developments, underlining the need to work closely with parish councils to fully understand local housing need and consider objections. Some of the residents were also on-hand, welcoming the writer into their new home and sharing their own village history.
"The rural housing crisis is threatening the traditional village way of life," said Sarah Boden. "We are really pleased that The Archers is reflecting the reality for many young people and families and hope that Ambridge families get the affordable housing they need."
For more information contact Clare Chick at Housing Plus Group.

Availability and Affordability of Housing
In advance of a debate scheduled for 12 October 2017 in the House of Lords on the availability and affordability of housing, the House of Lords library published a briefing paper covering key elements of government policy and commitments. You can read a copy of this paper here.

Retirement Retreats set to be a hit in Skegness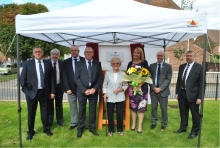 Specialist Lincolnshire-based housing provider LACE Housing has officially opened its brand new £2m affordable housing development, which includes its first ever holiday apartment.
Chapman Court, comprising 17 affordable retirement apartments and a holiday home for older people, is situated on Scarbrough Avenue in Skegness and was formally unveiled on the 12th September.
The development, which is LACE Housing's first new scheme in Skegness for 20 years, replaces the former Sea Breezes Residential Care Home which had been derelict for two years and is named in memory of the late Ron Chapman. Ron was an experienced lifeboat crew member, serving Skegness RNLI for 39 years, and the RNLI is LACE Housing's chosen charity for 2017.
Situated close to the seafront and within easy reach of a wide range of local amenities, the accommodation is in an ideal location for residents and holidaymakers alike to access the historic seaside town.
Designed with comfort in mind, the self-contained holiday apartment includes the following: fully furnished lounge; fully fitted kitchen with electric oven, hob, fridge freezer and washing machine; shower, wash basin and WC; secure door entry system; television and central heating.
As part of the unveiling, Chief Executive of LACE Housing Nick Chambers welcomed more than 70 visitors to the site as well as representatives from funders East Lindsey District Council, the Homes and Communities Agency and the Herbert William Sollitt Memorial Trust. David Dexter, Vice Chair of the Greater Lincolnshire Local Enterprise Partnership, which provided a grant to help fund the new development, said: "I was very pleased to be able to join LACE Housing in celebrating the opening of this development. The grant was part of our Unlocking Rural Housing programme, which we developed because we recognise the importance of housing to the local economy, and the contribution which housing makes to growth."
Nick Chambers said: "Not only is this new scheme innovative, but it was made possible by a unique collaboration of interested parties and I'm delighted to have been able to incorporate our first ever holiday apartment within it. We recognised a need for holiday accommodation along the east coast following a consultation with our residents, many of whom have fond memories of daytrips and family holidays to Skegness. We have already welcomed our first guest and have received several bookings so it is already proving popular among Lincolnshire residents looking for a seaside retreat. Good housing promotes good health and wellbeing, and we would like to thank the people of Skegness, who have taken to this project wholeheartedly."
For more information about Chapman Court, visit: lacehousing.org/holiday-accommodation

Connexus tenants set to save on fuel bills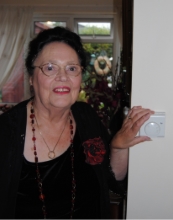 Work has been completed on the installation of Ground Source Heat Pumps at two locations in Cleobury Mortimer. The £500k investment in Cleobury will see the residents benefit from renewable energy, which should lead to lower fuel bills and more control over their heating and hot water.
South Shropshire Housing Association, part of Connexus Housing Group, has installed a ground source heat pump system and, as anticipated, the work is complete in time for the cold winter months.
Bernard Quinn, Investment Manager for Connexus said: "We know that our rural tenants are finding it increasingly difficult to find the money to keep their homes warm. The residents in this area had electric storage heaters and solid fuel back boilers; as part of our review into updating their heating and hot water we found that ground source heating was a far better alternative, and our residents agreed."
Ground source heating will ensure they enjoy a comfortable temperature all year round, using only natural warmth drawn from deep underground which is boosted using the same technology that keeps food cool inside a fridge, but in reverse.
Bernard Quinn said: "We were an early adopter of air and ground source heating. It's been a key part of our affordable warmth strategy for the last eight years. So far it's estimated that the Group has saved its tenants nearly a quarter of a million pounds in their heating bills. The drive began with installing ground source heat pumps in homes that relied on solid fuel and electric storage heating back in 2009, with air source heat pumps following from 2013. More than 280 renewable heating installations have now been completed at 42 locations across Shropshire, where fuel poverty is always high on the agenda."
Mrs Christina Groves said "the new system is fantastic, it's easy to operate, you just set it and leave it and it provides a constant heat and hot water when you need it."
For more information contact Sharon Turner at Connexus.

£2 billion boost for affordable housing plus long term social rent deal
Government has confirmed that funding for affordable homes will be increased by a further £2 billion to more than £9 billion.
The government state that "The numbers of homes will be determined on type and location of housing, and bids received for funding. With a typical £80,000 subsidy, this £2 billion investment can supply around 25,000 more homes at rents affordable for local people. Ministers also confirmed plans to create a stable financial environment by setting a long term rent deal for councils and housing associations in England from 2020." This is designed to help encourage more investment in social housing.
Under the proposal, increases to social housing rents will be limited to the Consumer Price Index (CPI) plus 1% for 5 years from 2020. This is intended to give social tenants, councils and housing associations the security and certainty they need.
Previously, the government's affordable housing policy primarily supported 'affordable rent' – rents of up to 80% of local market level – and low-cost home ownership. This announcement now extends support for 'social rent' – which are lower rents, set according to national guidelines.
You can read more here.

"We must get housing options right for older people in the countryside"
An All-Party Parliamentary Group (APPG) inquiry is making the case for housing and care options in the countryside following new statistics on the need for more specialist homes.
New research from the Local Government Association (LGA) has found that an extra 400,000 specialist homes are needed to house older people across Britain within the next 20 years.
An inquiry by the APPG for Housing and Care for Older People is underway to consider housing and care options for older people in our rural areas.
Lord Richard Best, Co-Chair of the APPG and the inquiry, said: "The statistics released by the LGA are a striking realisation that this inquiry is crucial now more than ever to ensure we get housing options right for rural Britain's ageing population.
"The nation's villages are getting older every year, as young people and families leave and the proportion of older people increases. A quarter of the 11.4 million people living in predominantly rural areas are now over 65 years old – that's 2.8 million people.
"It is still early days but the inquiry is making good progress and taking evidence from a range of specialist organisations and housing providers to help us formulate robust policy recommendations. We would still be delighted to hear from anyone with views on the solutions to this urgent issue."
Sue Chalkley, Chief Executive of rural housing association Hastoe, said: "Older people in rural areas face very specific challenges and it is crucial that the correct kind of housing and support is available in their communities, so that they do not have to decide between living in inappropriate accommodation or moving far away from all their family and friends in later life.
"The closure of important rural facilities such as post offices, shops and pubs is irreversible and is having a grave effect for older people. It is exacerbated further by poor rural connectivity and public transport links, as well as limited access to support and social care as council funds become tighter and tighter.
"This inquiry is important as it recognises that we need homes which are both affordable and suitable for people's whole lifetimes. Fundamentally, we need a much more diverse range of housing types and tenures available to older people across the countryside."

'Needless demand' perpetuated by latest government proposals
A paper published by the Campaign to Protect Rural England (CPRE) argues that the Government is continually failing to prioritise genuine local housing needs over market demand. This, CPRE argue, will "perpetuate the housing crisis while wasting precious countryside."
CPRE's Needless Demand report finds that 'housing need' and 'housing demand' are being conflated in planning policy, with the result that sheer numbers matter more than type and tenure of housing.
CPRE had hoped that the Government's new consultation on housing - Planning for the right homes in the right places - would clearly distinguish between genuine local needs and market demand. CPRE state that "In calling for a standardised approach to identifying the needs of different social groups, the Government took some steps towards this. Yet the general thrust of the Government's plans was to argue that high-demand areas will have to accept more homes to improve the affordability of the housing market. CPRE sees this as neither building the right homes, nor building them in the right places. The likely result is profitable executive homes built on precious countryside in the south east, rather than building what communities across the country actually need."
Trinley Walker, housing policy adviser at the Campaign to Protect Rural England (CPRE), said: "When the Government talks about meeting housing need, what it really means is catering for market demand in the overheated south east. Ministers have for too long shirked the responsibility to make sure we are building the right mix of housing across the country, including homes for first time buyers to social homes to rent. Flooding the market with executive homes in the Home Counties will do little to help a young family in Lancashire find a home to rent. We need to be clearer on what we are building and where, for young people and families and for our countryside. Continuing to conflate demand and genuine needs will simply perpetuate this ruinous housing crisis.'
You can read more here.
More information on the government's consultation paper can be accessed via this link. The deadline for responses is 9 November 2017.

Future of rural communities under spotlight at Party Conference
MPs, experts and stakeholders came together at an event organised by Hastoe Housing Association at the Conservative Party Conference to discuss how the successful continuation of rural communities can be ensured.
The key question at the heart of the debate was how to reverse the loss of young people from villages and ensure that rural life survives and thrives.
An expert panel was on hand to lead the debate, including:
Kevin Hollinrake MP for Thirsk and Malton and Private Parliamentary Secretary to Rt Hon Michael Gove MP (Secretary of State for Environment, Food and Rural Affairs);
Sue Chalkley Chief Executive, Hastoe Housing Association;
Sue Baxter Chairman, National Association of Local Councils (NALC);
Tom Fyans Director of Campaigns and Policy at the Campaign for the Protection of Rural England
James Noyes Head of Policy and Strategy at ResPublica;
The event's Chair was Elinor Goodman, former political editor of Channel 4 News and a Hastoe Board member.
Kevin Hollinrake MP said the event "highlighted how new proposals in the Housing White Paper will help bring forward more small sites in villages, which can provide much needed well-designed affordable homes for local people."
Hastoe Chief Executive Sue Chalkley said: "A survey published only this weekend showed that rural homes are now 20% more expensive than those in urban areas and getting on the rural property ladder is at its most challenging for young first-time buyers.
"As a result thousands of young people are being forced to abandon family and social connections and move away from their communities to find a home they can afford. This demographic shift is happening now and, if it continues, will result in our rural communities becoming the preserve of the wealthy, the old, and second home owners. Hardly a recipe for sustainable rural communities. We must ensure that people of all ages are able to live and work in the rural communities they were born or grew up in."

Demystifying affordable housing for landowners
Strutt & Parker and Rural Housing Solutions have produced a new guide which aims to help landowners navigate the process of delivering affordable housing on rural exception sites.
Rural exception sites are small plots of land which would not be considered appropriate for open market housing, but can be developed to provide affordable homes that meet the needs of local residents.
Strutt & Parker quote official government figures which show that, in 2015/16, only 3,696 affordable homes were built in villages (with a population under 3,000 people). Of these, just 1,020 were on rural exception sites. However, it is estimated that around 7,500 homes a year are needed in these smaller communities.
The aim of the guide is to demystify the process which can seem complicated to anyone who is not familiar with it, providing landowners with clear guidance on their options and what is involved.
You can access a copy of the guide here.

Study shows social benefit of housing investment
New research carried out by Housing Plus Group has revealed that local communities benefit by up to £11 for every £1 invested in affordable housing and retirement living accommodation.
The group, which works across Staffordshire and Shropshire has placed a value on the social return on investment for some of its major development projects, taking into account factors such as increased support for village schools and shops as well as reduced pressure on overstretched health services.
Some of the most significant social return on investment was recorded in areas around new Extra Care communities such as Pencric, in the Staffordshire village of Penkridge. The group invested £14m in the award-winning scheme, which was completed in 2014.
Research measured the financial return on the project for the local economy in factors such as increased employment and a reduction in hospital stays and GP appointments. The study found that every £1 invested by Housing Plus Group produced a social return to the community of £11.01.
The study also looked at the impact of a new rural housing scheme in South Staffordshire. There, a monetary value was given to the contribution made by the development in sustaining village life through increased spending in local shops and pubs and support for amenities including the village school. Researchers also measured the impact of increased employment and business creation.
The study found that every £1 invested in the construction of the new development produced a social return of £8.54.
"In the last five years Housing Plus Group has invested £20m in rural housing and we are adding to our retirement living communities with the construction of River View, scheduled for completion this autumn," said chief executive Sarah Boden. "We know that these projects improve the lives of individuals and families as well as helping village communities to thrive. The scale of the social return on investment underlines the importance of continued support for rural development."

More grants for Neighbourhood Planning
The Department for Communities and Local Government announced their continued commitment to neighbourhood planning on 22 September 2017, with around £5.5m allocated per year from 2018-2022 to provide expert support and advice through information services, grants and technical support packages.
You can find out more here.

Keep Calm and Join Up!
RSN exists to enable the issues facing the rural areas of England to be identified, information and good practice to be shared and government to be challenged to address the needs and build on the opportunities which abound in rural areas.
If you know a rural housing organisation that would benefit from membership, please ask them to consider joining us. RSN is a solely rural focussed organisation with an electronic distribution network in excess of 40,000 individuals. We reach right across all the rural areas of England and provide a sustained and respected voice for rural areas at national level. Anyone who wants to talk to us about our role and services in relation to rural housing should contact Andy Dean to find out more.
If you are a small housing organisation operating in rural England, you can have access to all the services of RSN for an annual subscription of just £250 plus VAT. RSN exists to share information, promote good practice and represent the voice of rural England at a national level. Check out the website for more information or contact Andy Dean to join up.