22.03.2021
Rural Review of Government place based funds - Towns Fund, Levelling Up Fund, Community Renewal Fund, Shared Prosperity Fund
The Government has announced a number of funds designed to target support where it is needed most
The Rural Services Network has considered these funds as part of it's Rural Lens series of work where we consider Government Publications and Inititiaves through a Rural Lens, to explore how well they consider rural areas and service delivery in rural areas.
The review considers each of the funds and the ways in which areas were determined for consideration and can be downloaded here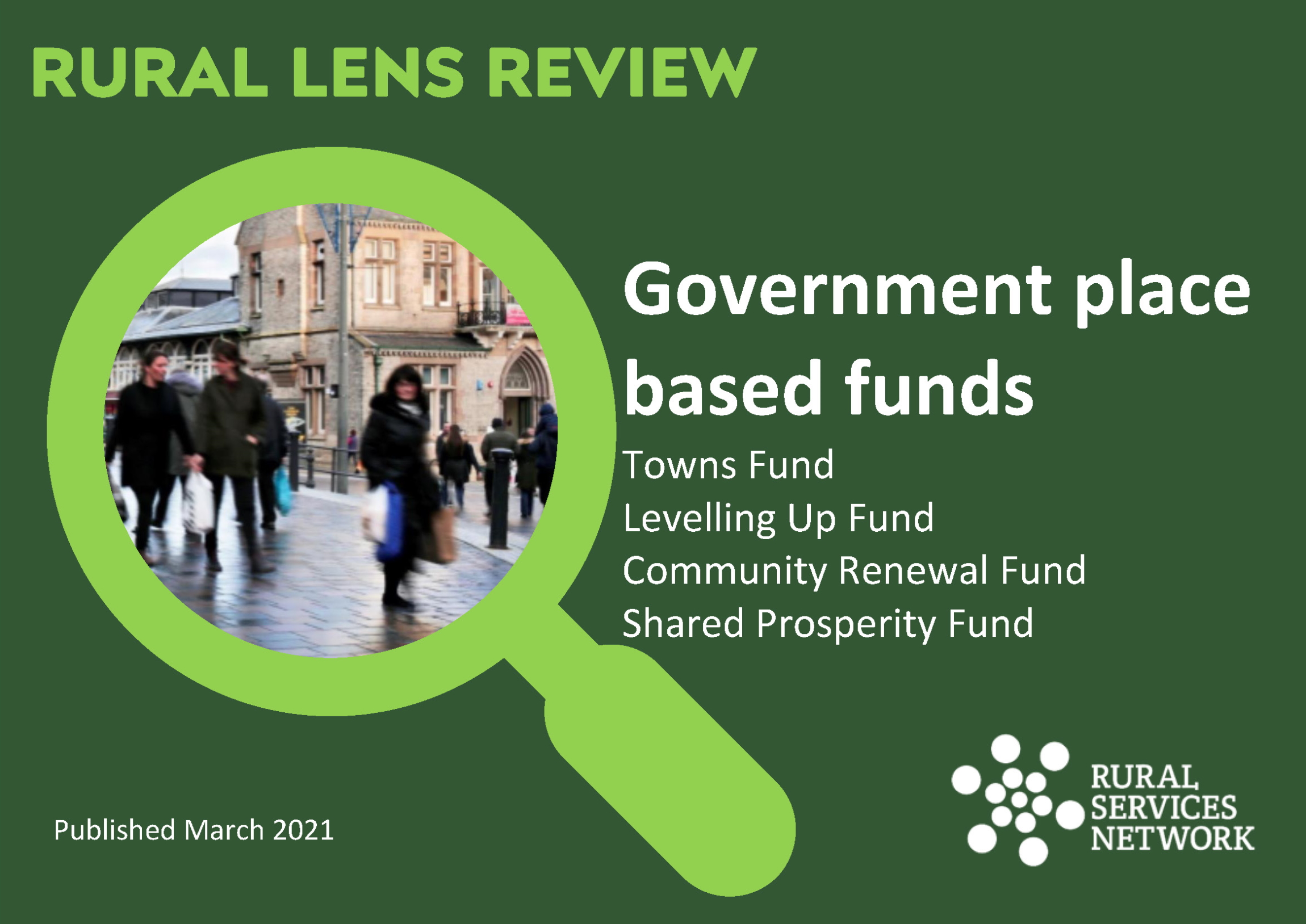 Key Findings from the review:
The Towns Fund is a £3.6 billion fund investing in towns as part of the government's plan to level up our regions.
UK Community Renewal Fund will provide £220 million additional funding to help places across the UK prepare for the introduction of the UK Shared Prosperity Fund.
The Levelling Up Fund will provide £4.8 billion and will invest in infrastructure that improves everyday life across the UK, including regenerating town centres and high streets, upgrading local transport, and investing in cultural and heritage assets.
We generally welcome the fact that proposals to target these funds have avoided falling back to the Index of Multiple Deprivation and have sought to measure some broader aspects of needs.
We welcome recent statements from the Communities Secretary, Robert Jenrick, reported in the Municipal Journal that "the Government wanted to help those that were 'least adept' at bidding for cash and to 'redress historic levels of investment" and comments that "officials explained they considered rural areas to be less economically resilient. These are points the RSN has been making for many years.
ACROSS ALL FUNDS WE ARE CONCERNED ABOUT THE UNEVENESS OF THE PLAYING FIELD IN WHAT ARE COMPETITIVE REGIMES.
The concerns relate to:
Capacity to make bids and the complexity and time-consuming nature of such bidding regimes.
Match Funding capacity
Getting fewer outputs/outcomes because it costs more in rural areas
The review considers each of the funds and the ways in which areas were determined for consideration.
The RSN is currently considering Build Back Better: Our Plan for Growth, which we understand takes over from the Industrial Strategy and will share this analysis in due course.