07.03.2008
Rural youngsters on the road
The government must help students with transport, says Sue Dutton.
It's hard to get an education if your college or school is miles away and you can't afford to take a bus, pay the train fare or fill up your car. While councils have a statutory duty to provide home-to-college (or school) transport for 16- to 18-year-olds, in some areas the provision is patchy.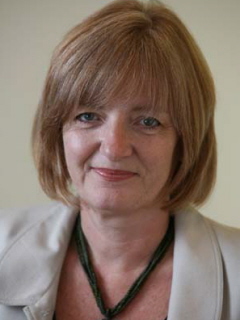 In funding transport, some local authorities simply assume that the closest place of study is the right one, regardless of the course; student choice comes second to budgets. Research shows that young people are often frustrated by the limitations of public transport and there is a high demand to learn to drive, particularly in rural areas – more than 170,000 teenagers pass their driving test aged 17.
With plans under way to raise the leaving age to 18 and up to two million young people expected to take up college places by 2015, concessionary travel for all 16- to 19-year-olds across the country is a vital issue. The new Diploma starts in the next academic year and will see many more students travelling between schools, colleges and employers to gain their qualification. However, the travel topic extends beyond talk of education and opportunities.
Young people are some of the most regular users of buses and trains. They make 10 million journeys to and from college and school each week. Ensuring they have access to affordable public transport is a green imperative, not least because the habits we develop as young adults often stay with us for the rest of our lives.
For young people in rural areas, poor transport choices are a common source of social exclusion, so improved transport has an effect on quality of life. There's a safety message here too: road casualties among novice drivers are high, and rising at a time when general casualties are falling. Fewer young drivers means fewer accidents.
Some local authorities have taken the initiative. Avon and Somerset councils and transport companies have joined forces to offer discounted travel to young people, pushing up the numbers of youngsters signing up, and starting courses in the region.
In London, all young people aged 16 to 19 in full-time education benefit from concessionary fares. It is not easy to make sure there is accessible, affordable and sustainable transport, but we believe that local and central government can – and should – do more. Colleges currently subsidise student transport to an average £300,000 a year. They shouldn't have to.
That is why the Association of Colleges is recommending amendments to the Local Transport Bill and the Education and Skills Bill. We want each local authority to have a revised duty that takes into account cost, distance, travel time and the needs of those who are not able to access courses, such as young people in a rural area with no regular or reliable public transport.
Legislative changes should give local authorities the power to intervene in public transport provision in order to undertake these new duties. Most fundamental would be the introduction of a national concessionary pass scheme for 16- to 19-year-old students who attend a publicly funded course.
We urge readers to email their MP to ask them to support the concessionary pass and to join the Association of Colleges "Ticket to Progress" campaign group on Facebook.
Sue Dutton is acting chief executive of the Association of Colleges (AoC).