This newsletter is provided by the Rural Health Network, part of the Rural Services Network.
It includes a roundup of rural health & social care news, research, learning and best practice.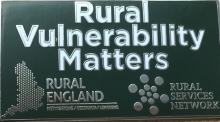 Rural England CIC launched the findings from its latest research paper on 'Issues Facing Providers of Social Care to Older Residents' at a Parliamentary Rural Vulnerability Day hosted by Philip Dunne MP and Rebecca Pow MP on 25 Jan 2018.
Alongside Rural Services Network, they are aware of the growing concerns about vulnerability felt by some people in rural areas, particularly as reductions in services and support take place. Both organisations wish to see such issues and their impacts properly thought about and planned for.
The prime purpose of the Vulnerability day was to encourage discussion among rural MPs from all political persuasions and to gain support for an informal Rural Vulnerability Group of MPs. There was also an opportunity for companies/organisations to raise awareness of their role with regard to vulnerability.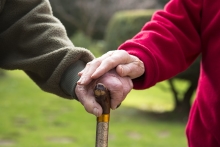 The first meeting of the Rural Social Care & Health Group met in November where it was agreed the remit of the group would cover the issues of Social Care, Health, Public Health and Well-Being.
There was a wide discussion of the key issues facing rural communities in these arena and a survey is now being undertaken of the group members to determine priority areas where the Rural Services Network could play a key role.
The minutes and papers from this meeting can be found here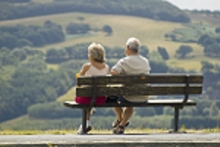 News stories produced by the RSN include:
Elderly rural residents face a crisis situation because of austerity and poor access to social care, says a report.
Called Issues Facing Providers of Social Care at Home to Older Residents in Rural England, the study highlights the challenged faced by the rural elderly. Older residents in the countryside often face unique challenges in terms of home-based social care, related to demographics, service provision and costs, it says.
The government and service providers should take steps to stave off a worsening situation, warns the report. Without action, vast numbers of vulnerable individuals risk being abandoned simply because of where they live. The study was published on Thursday (25 January) by the Rural England CIC think tank, which buys in administrative support from the Rural Services Network. The report calls for greater focus on rural-proofing in the NHS Sustainability and Transformation Plans.
Margaret Clark, chairwoman of Rural England's Stakeholder Group, said: "This report highlights worrying evidence about the poor provision of, and access to, home-based social care services for elderly individuals in rural England."
The situation had severe consequences for the health and wellbeing of an increasing number of people in rural communities. "We urgently need government and service providers, at all levels, to work together to find a solution to the delivery of good quality social care in rural areas and to stave off what will otherwise become a crisis situation," said Ms Clark. "Those living in rural areas deserve better." Rural councils, on average, pay significantly more (13%) than urban councils when commissioning adult social care services, says the report.
An important initiative to help safeguard vulnerable people is taking place in north-west England. Electricity North West – the company distributing electricity across Cumbria and Lancashire; and United Utilities, the water company for the region, are working together with the Rural Services Network to try to tackle what is becoming a bigger problem.
'Rural Vulnerability Matters' was the theme of the Rural Vulnerability Day hosted last week in Westminster by Rebecca Pow MP (Taunton Deane) and Phillip Dunne MP (Ludlow). In what is intended to be an annual event, a range of organisations came together to share experiences and highlight the impacts of rural vulnerability on rural communities and many rural people.
An unprecedented boom in the elderly population is pushing local services to breaking point, say councils. The number of elderly people in county areas has risen by half a million in just three years alone, according to a recent study. Council leaders warn that the population increase is creating 'unprecedented' pressure on local services due to 'outdated' government funding.
A NEW campaign is helping to combat rural loneliness this winter. The campaign highlighting ways rural community co-operatives help people overcome loneliness and isolation. Funded by the English Rural housing association and the Esmée Fairbairn Foundation, the initiative is being run by the Plunkett Foundation.
RURAL people are being asked to write to their MPs and call for a review of non-emergency patient transport services. It follows warnings by Age UK that older people are facing huge difficulties getting to routine hospital appointments. The charity has called for a review of non-emergency patient transport services – and wants people to write to their MPs in support of the campaign.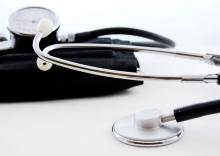 Important news stories relating to health and social care include:
Life expectancy falls by a year in several regions of England (17 January 2018) Life expectancy in some parts of the country has fallen by more than a year since 2011, official figures have shown for the first time. (The Times)
Rural elderly face 'terrifying' social care crisis (25 January 2018) Elderly people living in rural parts of the country are facing a 'terrifying' social care crisis. (Municipal Journal)
'Rural areas neglected by governments' (8 January 2018) Rural communities are being starved of essential services, with people in rural areas increasingly left without access to banks and healthcare services, says Plaid Cymru. (Aberystwyth Today)
Art group brings elderly out of isolation (31 January 2018) A Dorset arts facilitator has told how her art class has helped save the lives of those who attend. (Buzz Bournemouth)
New initiative to tackle mental health issues (21 January 2018) A new project to tackle mental health issues in rural communities is coming to West Lothian. (Daily Record)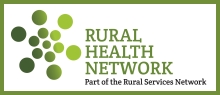 The Rural Health Network was established to bring together organisations and individuals with an interest in rural health to network and share best practice.
Anyone can join, for more details visit this page or please contact admin@sparse.gov.uk to be included in our mailing lists.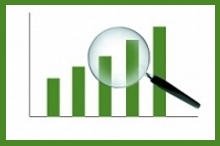 The Rural Observatory provides a wide range of statistics for member Local Authorities setting out their position compared to other rural authorities. To view this material click here