20.08.2018
Spotlight on Rural Health & Social Care - August 2018

This newsletter is provided by the Rural Health Network, part of the Rural Services Network.
It includes a roundup of rural health & social care news, research, learning and best practice.

The Rural Services Network has featured in a BBC radio programme looking at difficulties faced by rural people accessing healthcare. Broadcast on Friday (30 March), the whole episode of BBC Radio 4's Farming Today programme on Friday (30 March) examined the issue of hospital transport. The programme details the impact of large-scale cuts on bus services since the introduction of austerity measures.
Local councils have called for a national debate on how to pay for adult social care and rescue services for older and disabled people from collapse. The Local Government Association said years of significant underfunding of councils, rising demand and costs, had combined to push adult social care services to breaking point.
Organisations are being invited to apply for a share of up to £250,000 to develop technologies that combat rural isolation. The GovTech Catalyst initiative from Innovate UK aims to support isolated people in rural communities through digital technologies and transport solutions.
More older people than ever are missing out on the vital care and support they need, says a report. Delayed hospital discharges due to a lack of social care are costing the NHS a staggering £500 a minute, new analysis by Age UK has highlighted. The charity echoes concerns made by the Rural Services Network that the needs of older rural residents are not being adequately met.
---
Rural Health and Social Care in the NEWS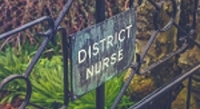 Younger Scots are more likely to struggle to heat their homes in winter than those over 65. (Third Force News)
General practice in some parts of the UK is on the brink of collapse, according to Pulse's new 'Postcards from the edge' series. (Pulse Today)
A hospital that was at risk of losing its 24-hour emergency department (ED) is to get an initial £1.65m investment to help fund emergency care. (BBC Online)
A two-year plan will protect motorcyclists, young drivers, rural road users and the elderly, says the Department for Transport. (UK Motor)
---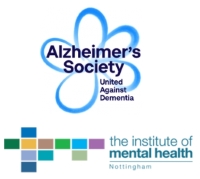 Alzheimers UK, a member of the Rural Services Partnership, has launched a guide urging individuals and organisations in rural communities to take action to become more dementia friendly.
The guide calls on individuals, community groups and organisations in rural areas to address isolation for people with dementia, take action and better support people affected in their area. It was created in partnership with the Prime Minister's Rural Dementia Task and Finish Group, a group of organisations, individuals and rural experts.
Dementia is the UK's biggest killer with someone developing it every three minutes – yet the charity says too many face it alone. Two thirds of people with dementia are based in rural areas, with the percentage of older people occupying rural areas as high as 56%, leading many to feel very isolated.
---

Outside of the Box supports people to make their communities better. They are part of our Rural Services Partnership and one of their projects helps communities to find volunteers in rural areas.
The Rural Wisdom Project has published 'Tips for getting people involved' with lots of good practice for rural communities.
---

A report into Youth Loneliness 'A Place To Belong', has been published by UK Youth, a member of the Rural Services Partnership. Key findings include:
The report suggests that youth loneliness is a 'common experience' that could affect all young people
Young people seem to face barriers when talking about feeling lonely with 73% of youth workers disagreeing that they actively seek help
The report advises that local youth organisations are ideally placed to be a key part of the solution but a clear strategy to tackle youth loneliness is necessary to eradicate the issue
This report is of key importance in rural areas where barriers such as poor public transport links may exacerbate feelings of loneliness amongst young people.
---

Only a couple of weeks left to book your place at the Rural Conference 2018 which takes place on 4 and 5 September in Cheltenham at the University of Gloucestershire. This years conference focuses on 'Delivering Services Differently in Rural Areas' and has a number of expert speakers lined up to deliver both plenary sessions and workshops.
Tony Travers from the London School of Economics will deliver the keynote speech on 'Local Government Futures and Innovation' and the whole event is sponsored by The Post Office.
---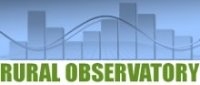 The RSN Observatory provides a statistical overview of rural life. It provides analyses and comment on key service provision and issues affecting rural communities.
It includes information on housing, the economy and local services.
---
Analysis and commentary from the RSN

In bringing together domestic and international health concerns 'global health' criss-crosses geographical, cultural, economic and linguistic boundaries. But what exactly is global health? Why does it matter? And how might it benefit rural communities across the UK? Jessica Sellick investigates.

On 4 July 2018 a Westminster Hall debate was held on Speech, Language and Communication Support for Children. In leading the debate, Rebecca Pow MP for Taunton Deane, described how "the most fundamental life skill for children is the ability to communicate, which has a direct impact on their ability to learn and develop friendships, and on their life chances. There are huge benefits to getting communication…right from birth, not just to the individual but to society and the economy as a whole. However, despite the best efforts of many involved in supporting children and young people, and some tremendous individual projects and programmes… awareness of the importance of children and young people's speech, language and communication among the public and decision makers still seems sadly lacking."
If speech, language and communication skills are fundamental in helping children and young people flourish and achieve, why does support vary widely throughout England and what can be done to improve provision, particularly in rural areas? Jessica Sellick investigates.