16.05.2018
Spotlight on rural health & social care - May 2018
This newsletter is provided by the Rural Health Network, part of the Rural Services Network.
It includes a roundup of rural health & social care news, research, learning and best practice.

Mental Health Awareness Week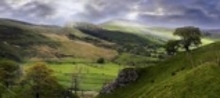 14-20 May

Scotland has launched a National Rural Mental Health Forum
This was set-up as part of Scottish Government's new ten-year Mental Health Strategy announced by Scotland's Minister for Mental Health, Maureen Watt, in March 2017.
Information about the Forum which has three main aims to its work can be found here:
Enable rural people to be open about their mental health
Have a solid evidence base for what works to improve people's lives
Create a programme to influence policy-makers to channel resources in ways that bring positive change through a network of rural organisations across Scotland
---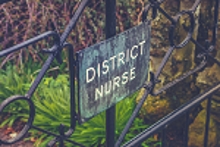 News stories produced by the RSN include:
County councils say they are having to shift "unsustainable" amounts of money towards supporting children with special educational needs. In total, 21 councils have overspent on their high-needs block over the past two years, which is a central government grant to support children with special educational needs.
Rural residents are unfairly penalised when it comes to Improved Better Care Funding, MPs have been told. The Rural Services Network issued the warning in response to an inquiry by MPs who are examining the long-term future of adult social care. The Long Term Funding of Adult Social Care Inquiry is being undertaken by the Housing, Communities and Local Government Committee of the House of Commons.
Beverley and Holderness MP Graham Stuart has voiced concern over ambulance response times in rural East Yorkshire. Mr Stuart has written to Yorkshire Ambulance Service chief executive Rod Barnes following evidence of substantial local variation in emergency ambulance response performance. Mr Stuart said he was concerned that the issue of local variation had not gone away despite previous commitments by the ambulance service to tackle the problem.


---
In NHS's 70th year top doctors eye a giant leap for patient care with UK space agency
In the run-up to the NHS's 70th anniversary, Professor Tony Young led the delegation to meet representatives of the UK Space Agency and the Satellite Applications Catapult at the Harwell Campus in Oxfordshire – known as the UK Space Gateway.
Among the technology they saw demonstrated were:
Environmental monitoring: An estimated 1.2 million people are living with diagnosed COPD. Through satellite monitoring, patients and those caring for them could be given constantly updated information about air quality in their area. This could help sufferers make informed decisions and provide early warning to increased risk of respiratory distress.
Satellite broadband: Over nine million people in England live in rural communities. Satellite broadband could give ambulance services real time patient information and allow them to send vital details ahead to hospitals.
---

In March 2017, the House of Commons Health Committee published its final report to accompany its suicide prevention inquiry. While the report recognises the Government's focus on suicide prevention and mental health, clear messages also emerged around the preventability of suicide; how the current rate of suicide is unacceptable; and how the current rate is likely to under-represent the true scale of this loss of life.
What more can be done to reach out to rural people at risk of suicide? Jessica Sellick investigates.
---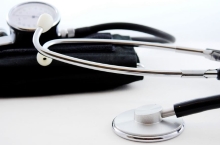 Important news stories relating to health and social care include:
How social farms can play a growing role in tackling mental health (14 May 2018)
Farms have the potential to play a far greater role in tackling the nation's mental health problems, insists the manager of a North Yorkshire 'social farm'. According to the most recent study into care and social farms in the UK it was found that 240 farms are providing 300,000 health and social care placements every year. (Yorkshire Post)
Supermarket breast cancer screening to be offered by NHS
(28 April 2018)
Women will be offered
breast cancer
screening while they shop, under NHS plans to harness space technology. Breast screening vans will be sent to supermarkets across the country in schemes to drive up detection rates, meaning women can receive results within days. Officials hope that making checks more convenient will mean thousands of cases are picked up earlier - when the disease is more treatable. And technology developed for space travel means the scans can be directly beamed from supermarket car parks to hospital experts.(Telegraph)

'Recruitment issues hitting rural health budgets' (28 March 2018)
Four Welsh health boards will have overspent by a combined total of almost £163m at the end of this financial year, analysis by BBC Wales reveals. Dr David Bailey, chairman of the BMA's Welsh council, said rural health boards were having problems with recruitment - and this was having an impact on finances, including being forced to hire more expensive temporary staff to keep services going. (BBC NEWS)

Backing for £71k grant to make kids feel safer at night (17 March 2018)
THE impact of the Hinkley Point C development on the local night-time economy could put the mental and sexual health of young people at increasing risk, West Somerset Council's cabinet has been warned. (West Somerset free press)
---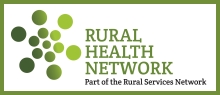 The Rural Health Network was established to bring together organisations and individuals with an interest in rural health to network and share best practice.
Anyone can join, for more details visit this page or please contact admin@sparse.gov.uk to be included in our mailing lists.
---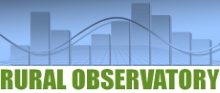 The Rural Observatory provides a range of statistics often broken down by local authority area which focus on different elements of rural life. It includes of course a section on Health and Wellbeing but readers may also find information on housing and the economy which are also relevant to health and well-being.