28.08.2018
Spotlight on Vulnerability - Broadband Edition (August 2018)

Welcome to the latest newsletter from the Rural Vulnerability Service - brought to you by the Rural Services Network and the Rural England CIC in association with Calor.
The vulnerability service aims to disseminate information about three key rural issues: fuel poverty, broadband and rural transport.
This newsletter focuses on the availabilty of broadband across rural areas.

Latest updates:


24 August 2018
Volunteers in Northumberland have begun laying the track for a high-speed broadband network amid frustration over unreliable speeds and connections. (BBC Online)


27 August 2018
The roll out of superfast broadband needs to be speeded up according to Worcester-band Community Internet. (Worcester News)
9 August
Rural residents in South Gloucestershire have been frustrated by the county's high speed broadband rollout. (Gazette Series)


1 August 2018
Fixed wireless broadband provider Airband has secured an additional investment of £16m to help expand their rural superfast and ultrafast broadband network. (ISPreview)
6 August 2018
The Connecting Cambridgeshire project is working alongside Openreach (BT) to help extend fixed line superfast broadband coverage. (ISPreview)
29 July 2018
Villagers in the Yorkshire Dales are driving a grassroots movement to connect some of the country's most isolated areas to faster internet. (The Times)
19 July 2018
Just 44 postcodes out of 1.7m are using optimum broadband speeds, Ofcom figures show. (The Telegraph)
1 August 2018
The Superfast Staffordshire project with Openreach (BT) claims to have extended the local coverage of superfast broadband networks to 95.7% of premises. (ISPreview)
22 July 2018
Some of Britain's most isolated communities would be first in line for subsidised broadband upgrades under proposals due to be unveiled by the government. (The Telegraph).


17 July 2018
The government could switch off every copper phone line in the UK to force telecoms firms to improve rural broadband speeds, the Chancellor has said. (The Telegraph)
26 July 2018
The Rural Development Programme for England will provide £11.15 million for its Superfast North Yorkshire (SFNY) project. (The Press)
22 August 2018
The Country Land and Business Association calls for an holistic approach when considering digital connectivity by incorporating 4G mobile connectivity in its plans. (Farming Sector)
26 July 2018
Rural businesses and communities are set to benefit from improved broadband access as part of a £45 million boost by the government. (Defra)
20 August 2018
Stark disparities remain over the Government's delivery of superfast broadband between urban and harder-to-reach rural areas, says a report. (Yorkshire Post)
2 August 2018
Rural areas face a "significant" task in boosting broadband coverage in a £150m deal agreed with government, a new report says.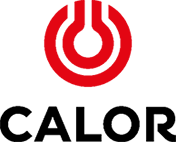 Sponsored by Calor, the Rural Vulnerability Service is a FREE information service brought to you by the Rural England Community Interest Company in association with the Rural Services Network.

Calor was set up 80 years ago with the intention of bringing clean, efficient and modern energy to rural Britain. This focus continues today with 75% of Calor's business in the British countryside. Calor recognises the need to address climate change and energy efficiency and so has introduced bioLPG to the UK market in 2018, the first LPG supplier to do so. BioLPG requires no changes to the customer's appliances, it just reduces carbon emissions by up to 80% and burns just as cleanly as fossil LPG.

Furthermore, Calor's transport solution – LPG Autogas – can deliver significant air quality and environmental benefits, and at around half the cost of petrol and diesel benefits the hard-pressed motorist too. Over 150,000 motorists already benefit from this cleaner and affordable fuel, which is available from over 1,400 refuelling stations across Britain.
---
Disclaimer:
Articles in this newsletter are included for information only and do not necessarily reflect the views of the Rural Services Network, Rural England CIC or Calor.
---
Reports and Publications:
| | | |
| --- | --- | --- |
| For reports & publications on fuel poverty, click here | For reports & publications on rural broadband, click here | For reports & publications on rural transport, click here |
---
National Statistics:



For UK National Statistics on fuel poverty, click

here



For UK National Statistics on rural transport, click

here



For UK National Statistics on rural broadband, click

here
---
Useful links:
---
How to save local buses
Guide for those wishing to save local buses from cuts
---