01.07.2019
Spotlight on Vulnerability - Broadband Edition (July 2019)

Welcome to the latest newsletter from the Rural Vulnerability Service - brought to you by the Rural Services Network and the Rural England CIC in association with Calor.
The vulnerability service aims to disseminate information about three key rural issues: fuel poverty, broadband and rural transport.
This newsletter focuses on the availabilty of broadband across rural areas.

Latest updates:
1 July 2019
Virgin Media is trialling the use of wireless radio signals to help connect homes in a UK village to gigabit speeds and TV services over full fibre. (Mobile Europe)
29 May 2019
The Environment, Food and Rural Affairs Committee has launched an inquiry into broadband provision in remote rural parts of the UK. (ISP Review)
17 June 2019
Rural Services Netowrk chief executive Graham Biggs recently gave evidence recently to MPs investigating the issue of rural broadband. (RSN Online)
27 June 2019
Broadband is among the issues to be tackled by a taskforce launched to identify and tackle key issues affecting rural communities in west Suffolk. (East Anglian Daily Times)
29 May 2019
The latest 2019 State of Mobile Network report from Opensignal has ranked the UK 27th out of 87 countries in the world for its average mobile broadband download speed. (ISP Review)
27 June 2019
Fibre and wireless internet service provider Airband Community Internet has appointed Mark Stansfeld as its new chairman. (Business Cloud)
20 June 2019
Cornwall Council has agreed to invest more than £40million in providing new homes, workspace and extending the superfast broadband rollout. (The Packet)
5 June 2019
A £24m plan to roll out ultrafast broadband to thousands of homes and businesses across the North of Tyne region could get the green light. (Chronicle Live)
22 May 2019
Over half of residents living in rural areas within the county said they are frustrated slow broadband according to survey results. (Epping Forest Guardian)
22 May 2019
A rural Yorkshire pub says superfast broadband is revolutionising its business. (Business Daily)
31 May 2019
Farmers have dug in to help a landowner bring some of the UK's fastest broadband speeds to a rural estate near Lowestoft – winning praise from an MP. (Eastern Daily Press)
6 June 2019
Farmers, landowners and rural service providers have called on the government to ensure plans to improve the rural 4G network coverage meet "four key tests." (ISP Review)
7 June 2019
Ofcom has tasked BT and KCOM with the delivery of the UK government's initiative to give consumers a lawful right to demand adequate broadband speeds. (IT Pro)
29 May 2019
The starting gun has been fired on a programme to rollout gigabit-capable full fibre broadband to the most rural and remote locations in the UK. (Camelford Today)
7 June 2019
Delays to the roll-out of superfast broadband in Scotland have prompted a chorus of criticism from opposition MSPs. (Daily Business Group)
21 June 2019
The Scottish Government has been challenged to improve broadband speeds in rural Perthshire. (Daily Record)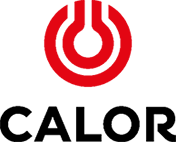 Sponsored by Calor, the Rural Vulnerability Service is a FREE information service brought to you by the Rural England Community Interest Company in association with the Rural Services Network.

Calor was set up 80 years ago with the intention of bringing clean, efficient and modern energy to rural Britain. This focus continues today with 75% of Calor's business in the British countryside. Calor recognises the need to address climate change and energy efficiency and so has introduced bioLPG to the UK market in 2018, the first LPG supplier to do so. BioLPG requires no changes to the customer's appliances, it just reduces carbon emissions by up to 80% and burns just as cleanly as fossil LPG.

Furthermore, Calor's transport solution – LPG Autogas – can deliver significant air quality and environmental benefits, and at around half the cost of petrol and diesel benefits the hard-pressed motorist too. Over 150,000 motorists already benefit from this cleaner and affordable fuel, which is available from over 1,400 refuelling stations across Britain.
---
Disclaimer:
Articles in this newsletter are included for information only and do not necessarily reflect the views of the Rural Services Network, Rural England CIC or Calor.
---
Reports and Publications:
| | | |
| --- | --- | --- |
| For reports & publications on fuel poverty, click here | For reports & publications on rural broadband, click here | For reports & publications on rural transport, click here |
---
National Statistics:



For UK National Statistics on fuel poverty, click

here



For UK National Statistics on rural transport, click

here



For UK National Statistics on rural broadband, click

here
---
Useful links:
---
How to save local buses
Guide for those wishing to save local buses from cuts
---