26.11.2018
Spotlight on Vulnerability - Broadband Edition (November 2018)

Welcome to the latest newsletter from the Rural Vulnerability Service - brought to you by the Rural Services Network and the Rural England CIC in association with Calor.
The vulnerability service aims to disseminate information about three key rural issues: fuel poverty, broadband and rural transport.
This newsletter focuses on the availabilty of broadband across rural areas.

Latest updates:


23 November 2018
UK households could benefit from a cheaper, more flexible home broadband service as a result of 5G, says an independent research body. (Choose)


3 November 2018
Almost three quarters of England's counties receive download speeds slower than the national average, according to the County Councils Network. (Daily Telegraph)


13 November 2018
Research shows more than a quarter of employees find slow internet the most frustrating part of their job. (Business up north)


16 November 2018
Millions of Britons unwilling to be parted from their urban broadband and not-too-shabby mobile phone reception are shunning rural living, finds a survey. (The Register)


29 October 2018
Mobile operator O2 is to invest in a further expansion of their 4G network coverage to reach 339 extra rural communities. (ISP Review)


31 October 2018
The government has confirmed that £200 million will be allocated to fund full fibre broadband connections in hard to reach areas across the UK. (Department for Digital, Culture, Media & Sport)


7 November 2018
Mobile operator Three UK has committed £2bn to support their commercial roll-out of future 5G mobile and ultrafast "home broadband" technology from the second half of 2019. (ISP Review)


2 November 2018
TWO main farmer organisations have welcomed Chancellor Philip Hammond's £200m investment in piloting new solutions to install full fibre internet in rural areas. (Darlington & Stockton Times)


9 November 2018
IMPROVED bus services and broadband speeds are key to business growth in County Durham, councillors claim. (Northern Echo)


1 November 2018
Signa Technologies (Moorsweb) has extended its fixed wireless broadband network to cover more rural homes on the remote North Yorkshire Moors. (ISP Review)


1 November 2018
Network operator O2 is planning more investment in the expansion of services to rural areas, which could benefit around 250,000 residents by the end of 2018. (Choose


12 November 2018
Businesses are being urged to make use of a £2500 voucher for gigabit broadband speeds before the scheme closes due to high demand. (Department for Digital, Culture, Media & Sport)


8 November 2018
A Fibre-to-the-Premises (FTTP) broadband network for Michaelston-y-Fedw in Wales is the only UK finalist in the 2018 European Broadband Awards. (ISP Review)


15 November 2018
Swathes of Somerset could remain without superfast broadband until 2022 due to a "catalogue of incompetence" by the company tasked with the roll-out. (Bridgwater Mercury)


26 October 2018
The Scottish government says it will take an "outside-in" approach to rolling out superfast broadband access the country – meaning that rural areas could be the first to benefit. (Shetland News)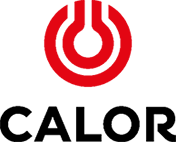 Sponsored by Calor, the Rural Vulnerability Service is a FREE information service brought to you by the Rural England Community Interest Company in association with the Rural Services Network.

Calor was set up 80 years ago with the intention of bringing clean, efficient and modern energy to rural Britain. This focus continues today with 75% of Calor's business in the British countryside. Calor recognises the need to address climate change and energy efficiency and so has introduced bioLPG to the UK market in 2018, the first LPG supplier to do so. BioLPG requires no changes to the customer's appliances, it just reduces carbon emissions by up to 80% and burns just as cleanly as fossil LPG.

Furthermore, Calor's transport solution – LPG Autogas – can deliver significant air quality and environmental benefits, and at around half the cost of petrol and diesel benefits the hard-pressed motorist too. Over 150,000 motorists already benefit from this cleaner and affordable fuel, which is available from over 1,400 refuelling stations across Britain.
---
Disclaimer:
Articles in this newsletter are included for information only and do not necessarily reflect the views of the Rural Services Network, Rural England CIC or Calor.
---
Reports and Publications:
| | | |
| --- | --- | --- |
| For reports & publications on fuel poverty, click here | For reports & publications on rural broadband, click here | For reports & publications on rural transport, click here |
---
National Statistics:



For UK National Statistics on fuel poverty, click

here



For UK National Statistics on rural transport, click

here



For UK National Statistics on rural broadband, click

here
---
Useful links:
---
How to save local buses
Guide for those wishing to save local buses from cuts
---