04.03.2019
Spotlight on Vulnerability - Fuel Poverty Edition (March 2019)

Welcome to the latest Spotlight on Fuel Poverty - brought to you by the Rural Services Network and the Rural England CIC in association with Calor.

Limited options for fuel in rural localities – many of which lack mains gas – make efficient fuel use and insulation particularly important for countryside communities.

In addition, rural residents face the challenges of lower average wages, an ageing population and single-skin, solid wall or non-cavity wall properties.

The Rural Services Network believes the national picture must not mask this extra rural dimension.
Latest headlines:
18 February 2019
Almost 17,000 people in the UK died due to cold housing during the winter of 2017/18, according to new statistics from think tank E3G and fuel-poverty charity National Energy Action. (Which?)
18 February 2019
A fuel poverty charity is calling for action as worrying new figures show an increase in winter deaths last winter. (Slough & Bucks Observer)
13 February 2019
An MP reminds the PM of her call to end to rip-off energy prices, but tells her 2.5 million people were now in fuel poverty. (BBC Online)
11 February 2019
A NEW charity dedicated to fighting fuel poverty will be reaching out to a Cumbrian community. (News & Star)
18 January 2019
The chief executive of the organisation which represents housing associations in England has visited Richmondshire to discuss rural housing issues. (Richmondshire Today)
14 February 2019
Hundreds of people living in fuel poverty have benefited during the first six months of a multi-million pound scheme to tackle the problem. (North Norfolk News)
28 January 2019
Neath Port Talbot Council is to deliver a £1.7m project to install first-time oil central heating plus energy saving measures into 200 "fuel poor" rural homes. (Business News Wales)
14 February 2019
Almost a quarter of a million East Midlands households will be suffering from fuel poverty this winter, new figures have revealed. (Chad)
13 February 2019
Almost 1500 vulnerable people died in the Yorkshire and Humber region last winter because they as were unable to heat their homes adequately. (Doncaster Free Press)
20 February 2019
Staffordshire County Council's new Warm Homes Fund will see hundreds of people lifted out of fuel poverty, says the local authority. (Stoke Sentinel)
21 February 2019
Housing experts at Warwick District Council are to spend up to £90,000 drawing up a plan which would improve the energy efficiency of its new council houses. (The Courier)
15 February 2019
There were 7,700 excess winter deaths in south-east England last winter as people were unable to heat their homes. (Eastbourne Herald)
2 February 2019
One of the best ways of keeping yourself well during winter is to stay warm, according to Lincolnshire East CCG. (Louth Leader)
21 January 2019
National Energy Action has announced this year's successful Warm and Safe Homes Campaign (WASH) Award winners. (Isle of Wight Observer)
21 February 2019
FIGHTING food and fuel poverty is one of the key elements of a new five-year plan for the Greater Brighton Economic Board. (The Argus)


11 February 2019
Waltham Forest residents who are struggling to afford to heat their homes are being offered a helping hand. (Yellow Advertiser)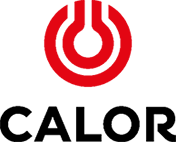 Sponsored by Calor, the Rural Vulnerability Service is a FREE information service brought to you by the Rural England Community Interest Company in association with the Rural Services Network.

Calor was set up 80 years ago with the intention of bringing clean, efficient and modern energy to rural Britain. This focus continues today with 75% of Calor's business in the British countryside. Calor recognises the need to address climate change and energy efficiency and so has introduced bioLPG to the UK market in 2018, the first LPG supplier to do so. BioLPG requires no changes to the customer's appliances, it just reduces carbon emissions by up to 80% and burns just as cleanly as fossil LPG.

Furthermore, Calor's transport solution – LPG Autogas – can deliver significant air quality and environmental benefits, and at around half the cost of petrol and diesel benefits the hard-pressed motorist too. Over 150,000 motorists already benefit from this cleaner and affordable fuel, which is available from over 1,400 refuelling stations across Britain.
---
Disclaimer:
Articles in this newsletter are included for information only and do not necessarily reflect the views of the Rural Services Network, Rural England CIC or Calor.
---
Reports and Publications:
| | | |
| --- | --- | --- |
| For reports & publications on fuel poverty, click here | For reports & publications on rural broadband, click here | For reports & publications on rural transport, click here |
---
National Statistics:



For UK National Statistics on fuel poverty, click

here



For UK National Statistics on rural transport, click

here



For UK National Statistics on rural broadband, click

here
---
Useful links:
---
How to save local buses
Guide for those wishing to save local buses from cuts
---