13.08.2018
Spotlight on Vulnerability - Transport Edition (August 2018)

Welcome to the latest Spotlight on Transport - brought to you by the Rural Services Network and the Rural England CIC in association with Calor.
The vulnerability service aims to disseminate information about three key rural issues: fuel poverty, broadband and rural transport.
Rural transport faces many threats - ranging from fuel costs through to the lack of public and community transport in many areas.

The topic has rarely been bigger or more pressing.

Changes to public transport subsidies make community-run initiatives increasingly important.


Latest headlines:
Better communication is needed to link a patchwork of community transport schemes dotted around rural North East Somerset, says a forum. (MNR Journal)
The Buckingham Area Rural Transport (BART) scheme is looking for volunteer drivers for their initial pilot services. (Buckingham Today)
A long sought after bus service linking Suffolk residents with their local hospital will be launched next month, much to the delight of campaigners. (Haverhill Echo)
County council bosses in Cumbria have ruled out reinstating rural bus services - despite increasing pressure from campaigners. (North West Evening Mail)
Different solutions could be needed in rural areas where good public transport is scarce and where most people are dependent on cars. (BBC Online)
More than 3,000 bus routes have been cut back or withdrawn in England and Wales in the past eight years, transport campaigners have said. (BBC Online)
Public transport is likely to be more of a DIY effort in the future as bus subsidies disappear along with many rural routes. (Dorset Echo)
A local council has issued a £15,000 grant to support a community transport service which connects people in rural areas to vital services. (RSN Online)
MORE money is needed from central government to tackle the high cost of school transport in rural parts of Somerset, the county council has said. (County Gazette)
Countryside dwellers are made to feel "off the radar" and "left behind" with impassable roads, no public transport and poor broadband, a report has found. (The Telegraph)
Suffolk council is preparing controversial cuts to school transport that will "significantly impact" pupil numbers at schools around the county. (Schools Week)
The boss of public transport in Kent has promised no rural bus services will be cut this financial year. (News Shopper)
A double-decker serving the North York Moors has been crowned the "most scenic" bus route in Britain. (BBC Online)
More than 20,000 children in rural England have lost access to free school transport, say local authorities. (BBC Online)
If European regulations around community transport are enforced, it will have a detrimental impact on vulnerable people in Devon, the county council has said. (South Hams Gazette)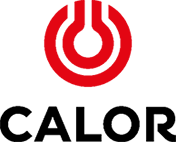 Sponsored by Calor, the Rural Vulnerability Service is a FREE information service brought to you by the Rural England Community Interest Company in association with the Rural Services Network.

Calor was set up 80 years ago with the intention of bringing clean, efficient and modern energy to rural Britain. This focus continues today with 75% of Calor's business in the British countryside. Calor recognises the need to address climate change and energy efficiency and so has introduced bioLPG to the UK market in 2018, the first LPG supplier to do so. BioLPG requires no changes to the customer's appliances, it just reduces carbon emissions by up to 80% and burns just as cleanly as fossil LPG.

Furthermore, Calor's transport solution – LPG Autogas – can deliver significant air quality and environmental benefits, and at around half the cost of petrol and diesel benefits the hard-pressed motorist too. Over 150,000 motorists already benefit from this cleaner and affordable fuel, which is available from over 1,400 refuelling stations across Britain.
---
Disclaimer:
Articles in this newsletter are included for information only and do not necessarily reflect the views of the Rural Services Network, Rural England CIC or Calor.
---
Reports and Publications:
| | | |
| --- | --- | --- |
| For reports & publications on fuel poverty, click here | For reports & publications on rural broadband, click here | For reports & publications on rural transport, click here |
---
National Statistics:



For UK National Statistics on fuel poverty, click

here



For UK National Statistics on rural transport, click

here



For UK National Statistics on rural broadband, click

here
---
Useful links:
---
How to save local buses
Guide for those wishing to save local buses from cuts
---