17.06.2019
Spotlight on Vulnerability - Transport Edition (June 2019)

Welcome to the latest Spotlight on Transport - brought to you by the Rural Services Network and the Rural England CIC in association with Calor.
The vulnerability service aims to disseminate information about three key rural issues: fuel poverty, broadband and rural transport.
Rural transport faces many threats - ranging from fuel costs through to the lack of public and community transport in many areas.

The topic has rarely been bigger or more pressing.

Changes to public transport subsidies make community-run initiatives increasingly important.

Latest headlines:
13 June 2019
A group representing bus users across the UK has published a 10-point plan to reverse the decline in rural services. (Transport Network)
22 May 2019
Calls by the House of Commons Transport Select Committee for a national bus strategy is as good a place to start as any, says Dom Browne. (Transport Network)
8 May 2019
Rural bus services do not provide a "satisfactory alternative" to owning a car, a study reveals. (Daily Mirror)
23 May 2019
The countryside has become a healthcare desert where 10m people spend up to £100 on taxis to get to hospital, say nurses. (The Times)
24 May 2019
A lack of transport means rural students are at a disadvantage to their urban counterparts. (FE Week)
6 June 2019
West Midlands Railway has announced that they are playing an important role in a new partnership to promote community engagement at railway stations. (Rail Advent)
1 June 2019
Feeder buses and taxi bus services are being launched in areas across Kent to help those in rural communities have access to transport not provided by commercial operators. (Kent Online)
20 May 2019
Better public transport in rural west Dorset is high on the agenda for campaigners following the formation of the unitary authority. (Bridport News)
28 May 2019
A new framework has been approved which will allow Suffolk County Council to review whether its sponsored bus services are viable. (Bury Free Press)
24 May 2019
The Community Transport Association is helping local transport providers access funding for better services. (Wales 24)
1 June 2019
Community action groups from across Tayside and the UK have joined forces in an effort to solve ongoing transport problems in rural Perthshire. (The Courier)
1 June 2019
A major strategy on how Worcestershire County Council plans to provide transport in the next decade is set to go before the public. (Worcester News)
11 May 2019
A community transport charity is looking for more volunteers to help people with mobility issues. (North Somerset Times)
3 June 2019
An Aberdeenshire politician has stressed a "radical new solution" to public transport is required in more rural areas. (Deeside Piper & Herald)
20 May 2019
Funding worth £2m to encourage people to increase journeys made on foot, bikes and public transport has been announced for Scotland. (Evening Express)
4 June 2019
Holderness Area Rural Transport has taken delivery of an electric bus to connect the rural community. (Transport Engineer)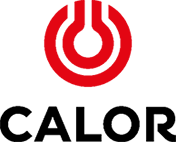 Sponsored by Calor, the Rural Vulnerability Service is a FREE information service brought to you by the Rural England Community Interest Company in association with the Rural Services Network.

Calor was set up 80 years ago with the intention of bringing clean, efficient and modern energy to rural Britain. This focus continues today with 75% of Calor's business in the British countryside. Calor recognises the need to address climate change and energy efficiency and so has introduced bioLPG to the UK market in 2018, the first LPG supplier to do so. BioLPG requires no changes to the customer's appliances, it just reduces carbon emissions by up to 80% and burns just as cleanly as fossil LPG.

Furthermore, Calor's transport solution – LPG Autogas – can deliver significant air quality and environmental benefits, and at around half the cost of petrol and diesel benefits the hard-pressed motorist too. Over 150,000 motorists already benefit from this cleaner and affordable fuel, which is available from over 1,400 refuelling stations across Britain.
---
Disclaimer:
Articles in this newsletter are included for information only and do not necessarily reflect the views of the Rural Services Network, Rural England CIC or Calor.
---
Reports and Publications:
| | | |
| --- | --- | --- |
| For reports & publications on fuel poverty, click here | For reports & publications on rural broadband, click here | For reports & publications on rural transport, click here |
---
National Statistics:



For UK National Statistics on fuel poverty, click

here



For UK National Statistics on rural transport, click

here



For UK National Statistics on rural broadband, click

here
---
Useful links:
---
How to save local buses
Guide for those wishing to save local buses from cuts
---