08.10.2018
Spotlight on Vulnerability - Transport Edition (October 2018)

Welcome to the latest Spotlight on Transport - brought to you by the Rural Services Network and the Rural England CIC in association with Calor.
The vulnerability service aims to disseminate information about three key rural issues: fuel poverty, broadband and rural transport.
Rural transport faces many threats - ranging from fuel costs through to the lack of public and community transport in many areas.

The topic has rarely been bigger or more pressing.

Changes to public transport subsidies make community-run initiatives increasingly important.

Latest headlines:
21 September 2018
Anger over public transport services is fuelling a rise in car dependency, according to a new survey. (The Independent)


20 September 2018
New RAC figures suggest the majority of UK drivers would swap their cars for public transport – but only if the services were better. (RAC)
12 September 2018
A cash boost to community transport projects, worth £32,000, will help people living in rural communities in north Norfolk. (North Norfolk News)
11 September 2018
Bus services in rural parts of north Wales should be put into public ownership, an assembly member has said. (BBC Online)


18 September 2018
Calls have been made for a new subsidised bus service from south west Shropshire to Telford's Princess Royal Hospital after a Future Fit shake-up. (Shropshire Star)
25 September 2018
Funds will be used towards replacing minibuses to transport people who would otherwise experience significant social isolation. (Yorkshire Post)
10 September 2018
The North Cotswolds Community Transport Service is looking for drivers to help people travel between highly dispersed villages. (Cotsworld Journal)
3 September 2018
A new commissioner for older people has praised community-run transport groups for helping the elderly to stay healthy and make friends. (Western Telegraph)
15 August 2018
Government policymakers do not take rural transport serious enough, writes GP Taylor. (Yorkshire Post)


24 August 2018
A hybrid vehicle will start operating next month while an all-electric car will be available to hire from October onwards. (Daily Post)
31 August 2018
More robust financial controls have been introduced at a disability transport service which has been a victim of fraud in the past. (Blackpool Gazette)
8 September 2018
A new fundraising officer has been appointed to a community transport charity that helps residents of Boston and the surrounding villages get around. (Boston Standard)


3 October 2018
A report to Cambridge County Council will call for discretionary concessions and subsidies to be removed in a bid to save £250,000. (Camb Times)


22 August 2018
Labour councillors in Suffolk have demanded an end to cuts to rural transport after bus subsidies halve over the past decade. (East Anglian Daily Times)


17 August 2018
A new fundraising campaign has been launched to restore vital community transport services to those who need them most in Arun and Chichester. (Spirit FM)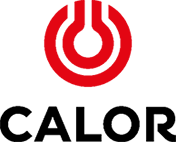 Sponsored by Calor, the Rural Vulnerability Service is a FREE information service brought to you by the Rural England Community Interest Company in association with the Rural Services Network.

Calor was set up 80 years ago with the intention of bringing clean, efficient and modern energy to rural Britain. This focus continues today with 75% of Calor's business in the British countryside. Calor recognises the need to address climate change and energy efficiency and so has introduced bioLPG to the UK market in 2018, the first LPG supplier to do so. BioLPG requires no changes to the customer's appliances, it just reduces carbon emissions by up to 80% and burns just as cleanly as fossil LPG.

Furthermore, Calor's transport solution – LPG Autogas – can deliver significant air quality and environmental benefits, and at around half the cost of petrol and diesel benefits the hard-pressed motorist too. Over 150,000 motorists already benefit from this cleaner and affordable fuel, which is available from over 1,400 refuelling stations across Britain.
---
Disclaimer:
Articles in this newsletter are included for information only and do not necessarily reflect the views of the Rural Services Network, Rural England CIC or Calor.
---
Reports and Publications:
| | | |
| --- | --- | --- |
| For reports & publications on fuel poverty, click here | For reports & publications on rural broadband, click here | For reports & publications on rural transport, click here |
---
National Statistics:



For UK National Statistics on fuel poverty, click

here



For UK National Statistics on rural transport, click

here



For UK National Statistics on rural broadband, click

here
---
Useful links:
---
How to save local buses
Guide for those wishing to save local buses from cuts
---