22.10.2020
Technology partnership will benefit agriculture students at Hartpury

The current and next generation of farmers are set to benefit from an exciting new partnership between Hartpury University and agri-tech business Glas Data, which will give students access to the latest precision farming technology.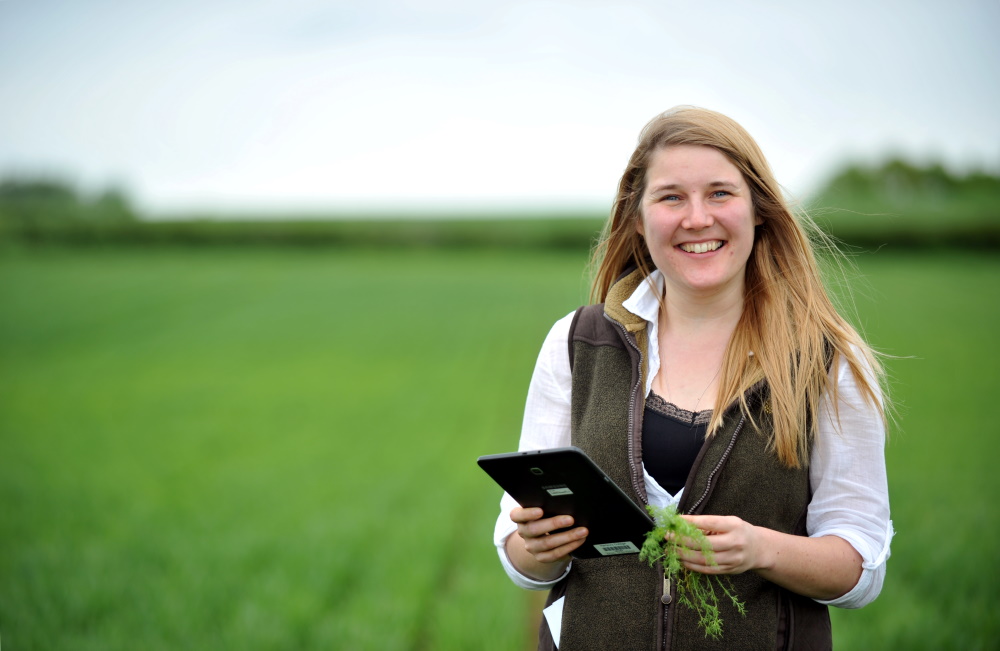 The partnership will also benefit the wider farming community by providing a demonstration site for farmers and food producers to see Glas Data's cutting-edge technology in action.
An antenna that will receive real-time data over a low power, wide area (LoRaWAN) network has been installed at Hartpury and will connect to a wide range of Internet of Things sensors provided by Glas Data installed at Hartpury's commercial farm on campus.
With more than 60 sensors available from Glas Data's Internet of Things, the system allows farmers to monitor everything from water quality in animal drinking troughs to soil health and waste water levels.
Under the partnership with Glas Data, final-year agriculture students at Hartpury University and Hartpury College – based on the same 360-hectare campus in Gloucestershire – will be given access to the GlasCore dashboard for their studies and for a year after graduating.
Ben Thompson, manager of the Agri-Tech Centre at Hartpury, said: "This is an exciting partnership for us. Providing real-world application for the latest technological solutions, as well supporting those who will use it in commercial farming practice, is the exact pathway we want to create.
"Our students will also use this technology to support their studies and research.
"Glas Data's generous offer to give them access to the GlasCore dashboard for a year after graduating, means they can continue to use this innovative technology as they embark on their farming careers."
Glas Data has spent three years developing and refining its GlasCore dashboard, which displays all of a farm's data – including real-time data from sensors – in one easy-to-understand dashboard, which can be viewed on a mobile phone, tablet or computer.
The system also offers real-time alerts and can be set up to monitor the data that matters to the farmer and send a text message or email to draw their attention to any issue that needs action.
Glas Data co-founder Colin Phillipson added: "Hartpury University is a great partnership for us, as in addition to its fantastic teaching, the Agri-Tech Centre gives farmers and agricultural businesses access to the latest smart farming technology so that they can see first-hand the benefits that technology can bring to a farming business."