As the only domestic supplier of 100% green gas in the UK, we wanted to tell you a little bit more about it and why we are so passionate about sourcing only 100% green energy for our customers.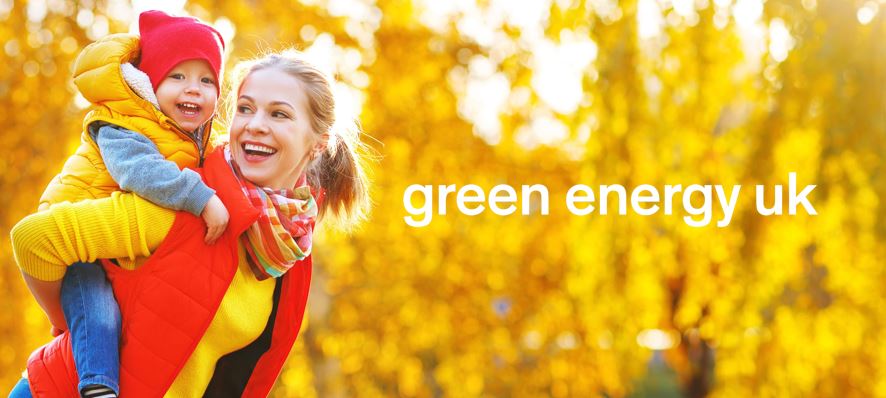 One day we believe everything will be powered using only energy from sustainable and renewable sources. But in the meantime, we're fully committed to playing our small but vital part in the UK's green journey.

Green gas (aka biomethane) is created through a process called Anaerobic Digestion. It is a truly sustainable process because after all, humans and animals will always produce waste.
Our Green gas process uses farm, food and landfill waste. By choosing to heat your home with it, you are significantly lowering your carbon footprint.
We champion the production of energy in the UK and every kWh of green gas we cell is certified as green.
A little green gas story
We love working with our generators because they bring to life the true meaning of 'sustainable and renewable energy'. One generator we work closely with is predominantly a farmer, so they use their own organic material to feed their Anaerobic Digester.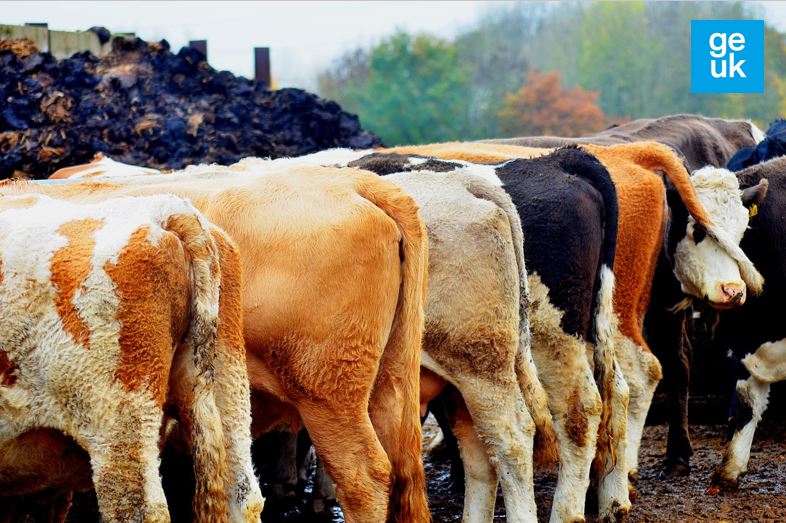 The green gas (biomethane) is put into the national grid, just the same as natural gas and is used to heat our homes.
They also use the 'digestate', the residue left behind after the gas has been extracted through the Anaerobic Digestion process, as fertiliser on their own land.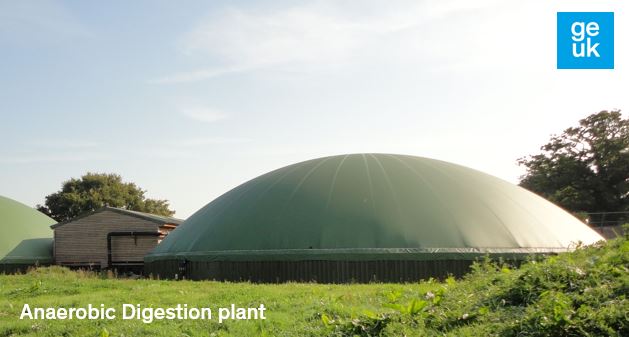 And if that's not enough; the CO2 that is removed from the green gas, is bottled and sold to a local brewery to carbonate their drinks!
What a wonderful, sustainable story and one that we are very proud to be part of.
No carbon offsetting here…
(That's because there's nothing in our energy that needs to be offset)
What is carbon offsetting in the energy industry?
Carbon offsetting is when energy suppliers invest in carbon reduction programmes for every unit of energy they provide to the National Grid.
Whilst carbon offsetting schemes have done wonders to raise awareness of the human impact on our environment, it's important to remember that the use of carbon offsetting is not a free pass for inaction. We are committed to only providing our customers with the 'real deal'. So we continue to focus our time on making sure 100% of our energy is generated in truly green and sustainable ways.

If you want to switch to real, green energy, visit www.geuk.com to find out more