WELCOME TO THE NATIONAL RURAL CONFERENCE 2020:
Philip Dunne MP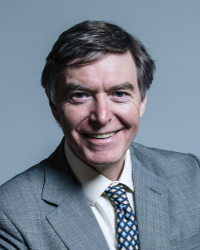 Philip Dunne MP was first elected MP for Ludlow in 2005, having been a Councillor on South Shropshire District Council (2002-07). Ludlow is the sixth largest constituency in England comprising some 600 square miles of sparsely populated rural country stretching from the Welsh border to within six miles of Wolverhampton city centre, with over half within the Shropshire Hills AONB.
Philip was a Whip (2008-12), a Minister in Defence (2012-16) and Health (2016-18). He has been a member of the Environmental Audit Committee for the past year. He was the inaugural Chair of the APPG for Rural Services (2006-08) and is the current Chair of the APPG.
---
Lord Foster of Bath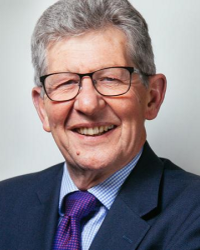 Don was the Liberal Democrat Member of Parliament for Bath from 1992 until his retirement in 2015 when he moved to live in a very rural part of Suffolk. During his time in the House of Commons he served on numerous committees including the Select Committee on Education.
As well as serving as his party's spokesman on a range of issues he was a government Minister in the Department for Communities and Local Government and government deputy chief whip.
He now sits in the House of Lords where he recently chaired the Select Committee on "The Rural Economy" whose report, "Time for a strategy for the rural economy" was published on 27th April of 2019.
---
THE 2020 NATIONAL RURAL CONFERENCE WEEK:


Professor Janet Dwyer (Professor of Rural Policy and Director of CCRI)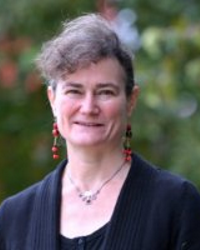 Janet joined the CCRI in 2002 after working for more than a decade in a government agency and an independent policy think-tank. She was awarded the title of Professor of Rural Policy in 2010 and became Director of the CCRI in 2013.
Janet directs and undertakes research related to agriculture, the environment and rural development. Her research expertise centres on European and UK rural development policy and practice, with particular interest in integrated approaches, environmental sustainability and institutional adaptation. Janet is well-known in policymaking circles in the UK and EU, has skills in facilitation and consensus-building, and is a regular speaker at international conferences.
She is a fellow of the Royal Society of Arts, a founder and steering group member of the Uplands Alliance, and an active member of the UK Agricultural Economics Society. Recent projects include a farm survey of Exmoor; PEGASUS - a major, EU-28 study on public goods and ecosystem services from farming and forestry; supporting the government of Malta to review its agriculture policy and prepare its RDP for 2014-2020; and a pan-EU study on Rural Development impacts (RuDI).
In 2017, Janet was elected an Associate of the Royal Agricultural Societies of the UK, and also the French Academie d'Agriculture.
---
Nigel Wilcock,

(Executive Director of Institute of Economic Development)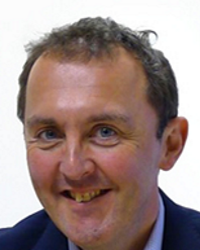 Nigel is Managing Director of the economic development consultancy Mickledore Ltd. and has 20 years experience in regeneration and economic development and was previously Regional Development Director for Ernst & Young.

Prior to Ernst & Young, Nigel worked for the North West Development Agency and Deloitte. Nigel is a graduate economist and a member of the Chartered Institute of Marketing. His experience is in leading large scale regeneration and economic development projects and he has done this both nationally and internationally.

In the UK he has worked on assignments across every region as well as advising national government. Nigel has a particular specialism in European State Aid and also advises corporate clients on public sector funding opportunities.

Nigel has been a member of the Institute since 2006; became Chair of the North West Branch of the IED in 2006 and was elected as a national Director in October 2010. Since December 2014, Nigel has been Executive Director of the IED.
---
Professor Sally Shortall - Duke of Northumberland Chair of Rural Economy Professor at the University of Newcastle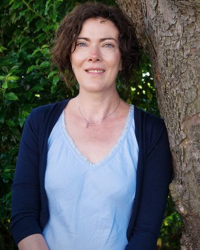 Professor Sally Shortall is the Duke of Northumberland Chair of Rural Economy, in Newcastle University. Her main research interests are the role of women on farms and in rural development, rural development policy more generally, social changes in farming practice and the links between evidence and policy. She has published widely on these topics, including books, peer reviewed journal articles, and policy reports.
She is currently president of the European Society for Rural Sociology, and First Vice-President of the International Rural Sociology Association. Sally Shortall has worked with the European Parliament, the European Commission and the Food and Agricultural Organisation (FAO).
She is currently the PI conducting research on women in agriculture in Scotland with colleagues from the James Hutton Institute. This research is funded by the Scottish Government; She is also PI on an ESRC funded project whicht explores and addresses the regional impacts in Northern Ireland of the global energy-climate-food security nexus. The focus is primarily on global energy availability and climate change and their impacts on regional food security; and she is working with colleagues in the Agri-Food and Biosciences Institute in Belfast on research to establish how best to implement rural proofing measures, and to identify best practice and barriers to best practice.
---
Doug Stewart, Founder and CEO of Green Energy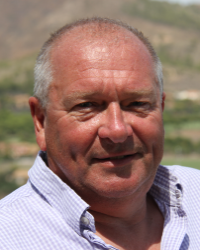 Green Energy is proud to sponsor the Rural Economy Day and Rural Environment Day at the conference.
Doug spent his formative career at Ford Motor Company in a number of sales and service roles, followed by a move to a start-up IT company and eventually setting up his own business retailing Volkswagens and Audis as a franchised dealer.
Having sold the motor business at the turn of the millennium, Doug found himself in the fortunate position to choose what to do next. The blueprint for his venture was an ethically sound business model that contributed to the wider issues of life through commerce.
The newly deregulated electricity market offered this opportunity and so Green Energy (UK) plc was born with the express intent of rewarding consumers who took active steps to do something about the wider environmental issues we face. Whilst the business has evolved, these values have remained.
---
Alan Menzies, Director of Planning and Economic Regeneration and Deputy Chief Executive of East Riding of Yorkshire Council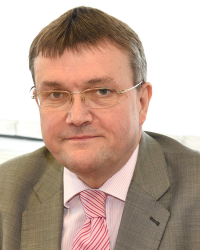 Initially he worked for Lambeth Borough Council undertaking various roles including five years as a Business Adviser in Central Brixton following the first Brixton riots in the early 1980's.
In 1986 he was appointed by Essex County Council to establish a youth business support network, enterprise centres and business advisory service to support young people entering self employment. Alan became Essex County Council Economic Development Officer in 1993.
Alan moved to Beverley in 1995, as Head of Economic Development, Tourism and Marketing at East Riding of Yorkshire Council where he is now Director of Planning and Economic Regeneration and Deputy Chief Executive.
The work areas include planning and development management, forward planning, building control, rural policy and strategy, sustainable development, coastal issues, tourism, economic development, regeneration, inward investment, business support, press office, corporate marketing, transport policy and asset management, adult education and skills.
Alan is also Chair of Governors at Bishop Burton College which has a long tradition for the provision of land use/agricultural skills training at both Further Education and Higher Education levels.
Alan is a lifelong Crystal Palace supporter.
---
Ben Colson MBE, Chair of Bus Users UK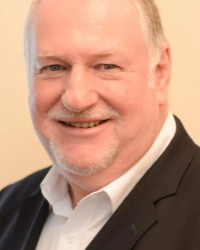 After fifty years active in the bus operating industry, Ben has been Chair of the trade association for smaller bus operators, mostly active in rural areas, and currently Bus Users, a registered charity whose aims to ensure that "everyone, wherever they are and whatever their needs may be, has access to the best possible transport links." He is a parish council chairman in Norfolk and remains close to the local transport scene at national and county level. The last twenty years of his working life he owned his own bus company, Norfolk Green, the only SME rural operator ever to be judged winner of the prestigious Bus Operator of the Year award. A Fellow of the Chartered Institute of Logistics and Transport he brings practical experience of operating and advocating.
---
Sue Baxter (National Association of Local Councils Chairman) &
Jonathan Owen (National Association of Local Councils Chief Executive)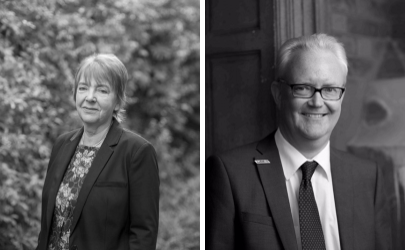 NALC is proud to sponsor Rural Connectivity Day.
Cllr Sue Baxter Is Chairman of NALC and a councillor on two parishes in Worcestershire.
Jonathan Owen is Chief Executive and has previously held senior positions in a county, district and London Borough.
---
Ursula Bennion, Chair of National Rural Housing Alliance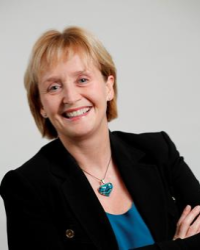 Ursula Bennion is the Chief Executive of Trent and Dove Housing Association. Over a 25 year career in Housing, Ursula has worked across the sector in a wide variety of roles ranging from her first job as a trainee Housing Officer to Director of Business Development and now as Chief Executive.

During this time, she has worked with both traditional housing associations and also LSVTs which has provided her with a wealth of experience in dealing with the challenges and opportunities facing the affordable housing sector.

Ursula has a clear focus on delivery of excellent services and homes and is looking to expand Trent & Dove's role as a placeshaper.

Ursula works closely with the Executive Team to ensure that the organisation's strategic and operational plans are implemented.

She is passionate about partnership working with their customers and stakeholders.

She also supports the Board of Directors to ensure that the organisation has clear, strategic direction and strong leadership; which are vital during the current climate of change.

Ursula has most recently been appointed as Chair of Opendoor Homes a subsidiary of the Barnet Homes, a London based organisation.
---
Tom Chance,

Joint CEO (National Community Land Trust Network)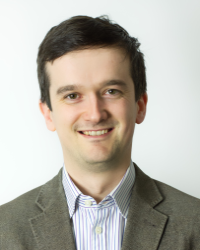 Tom Chance shares the position of Chief Executive of the National Community Land Trust Network with Catherine Harington. Tom joined the National CLT Network in May 2016 and now leads on the Network's projects, finances and operations, building the charity into a strong and sustainable organisation. He also shares responsibility with Catherine for the charity's strategy and business plan, and for building relationships with the housebuilding, finance, local government and community sectors.
Prior to joining the Network, he worked for the Greater London Authority in housing and planning policy, and as head of office for the Green Party Group on the London Assembly. He has also worked for a sustainable construction company, and as a consultant for clients such as the All Party Parliamentary Group for Housing and Planning, World Habitat, Phases and various local authorities.
---
Martin Collett, Chief Executive of English Rural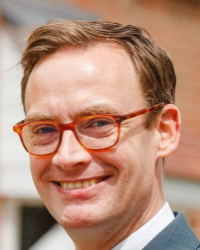 English Rural is proud to sponsor Rural Housing Day at the conference.
Martin Collett, Chief Executive of English Rural, has over 15 years' experience in the rural housing sector. He is a Corporate Member of the Chartered Institute of Housing, graduate of the University of London and former Chair of the Rural Housing Alliance. Martin is also a Trustee and Chair of Audit and Risk Committee for the rural community business charity the Plunkett Foundation, a Director of the Rural Services Network, and a Trustee of the LGBT+ youth homelessness charity the Albert Kennedy Trust.
---
Phil Brennan, Head of APSE ENERGY (Association for Public Service Excellence)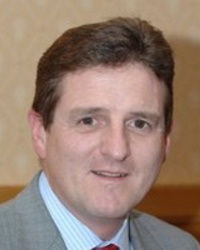 The Head of APSE Energy is Phil Brennan.
APSE's bespoke Local Authority Energy Collaboration is a partnership developed by their member authorities which looks to leverage and maximise the opportunities afforded to local authorities by working together on a national scale in the green energy agenda.
---
Professor Sian M Griffiths OBE, JP FFPH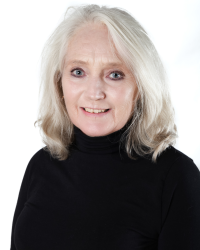 Professor Sian M Griffiths practiced as a service based public health physician at local, regional and national level in UK before moving to her academic post in Hong Kong. A former Regional Director of Public Health and Director of Public Health for Oxfordshire, she was President of the Faculty of Public Health of the Royal College of Physicians between 2001-4. In 2003 she chaired the Hong Kong SAR government's SARS Inquiry, joining the Chinese University of Hong Kong (CUHK) as Director of the School of Public Health and Primary Care in 2005. Since 2013 she is Emeritus Professor at CUHK and was Senior Adviser on International Academic Development to the previous Vice Chancellor until 2018.
In the UK, her current roles include interim Advisory Member of the Board of Public Health England and Chair of the Global Health Committee, Visiting Professor at Imperial College, London and and Deputy Chair of the Charity Gambleaware. She was Chair of Staffordshire University's Centre for Health and Development until July 2018 and has just joined the Board of the National Centre of Rural Health and Care.
---
Dr John Wynn Jones - Recent Chair of World Organization of Family Doctors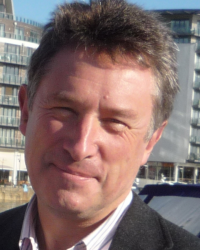 Dr John Wynn-Jones has been a rural GP in Wales for 37 years. He has now retired from clinical practice but still continues to work part time at Keele University and with RuralWonca. He trained at Guy's Hospital London 1969-75 but after finishing his GP training returned to his native Wales to work in a rural practice in Montgomery on the Welsh borders.
He founded the UK Institute of Rural Health and the Welsh Rural Postgraduate Unit in 1997 and was instrumental in creating the European Rural and Isolated Practitioner's Association (EURIPA) and remained its president until 2012.
John was one of the founding members of the Wonca (World Organisation of Family Doctors/GPs) Working Party on Rural Practice and took over as chair in 2013 from Professor Ian Couper.
He is currently the Senior Lecturer in Rural and Global Health at Keele Medical School in the UK.
His passion for rural practice remains unabated and says that despite our successes to date, we have much more to do to reduce rural inequalities and improve the health outcomes of rural people around the world. He is determined to engage with young doctors and the Young Doctor Movements around the world during his time as chair. He believes strongly that the future of rural practice lies in their hands and the profession needs to engage and enthuse future rural doctors.
Qualifications: BSc, MBBS, FRCGP, DRCOG, DCH
---
Dr Debbie Freake - Director of Integration at Northumbria Healthcare NHS Foundation Trust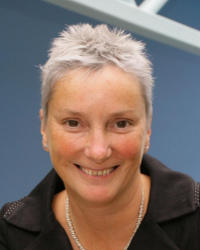 Dr Debbie Freake is currently Director of Integration at Northumbria Healthcare NHS Foundation Trust. Debbie worked as a GP in the North East for many years and since 2001 has carried out a variety of Board-level clinical and managerial roles in both commissioning and provider organisations. Over the years her passion has been for clinical service redesign and transformation.
Debbie more recently enjoyed a lengthy secondment to North Cumbria where as Director of Strategy in the acute Trust she was responsible for the co-design of and subsequent consultation on the strategy for delivery of clinically and financially sustainable secondary care services for one of the most challenging - and challenged - rural health and care economies in England.
Debbie has also worked since 2006 as a healthcare management consultant specialising in work with struggling teams and organisations. She has recently become a Trustee for the Cumbrian Mobility Network, which aims to build community capacity and use total transport and social enterprise approaches to build flexible sustainable and integrated travel solutions.