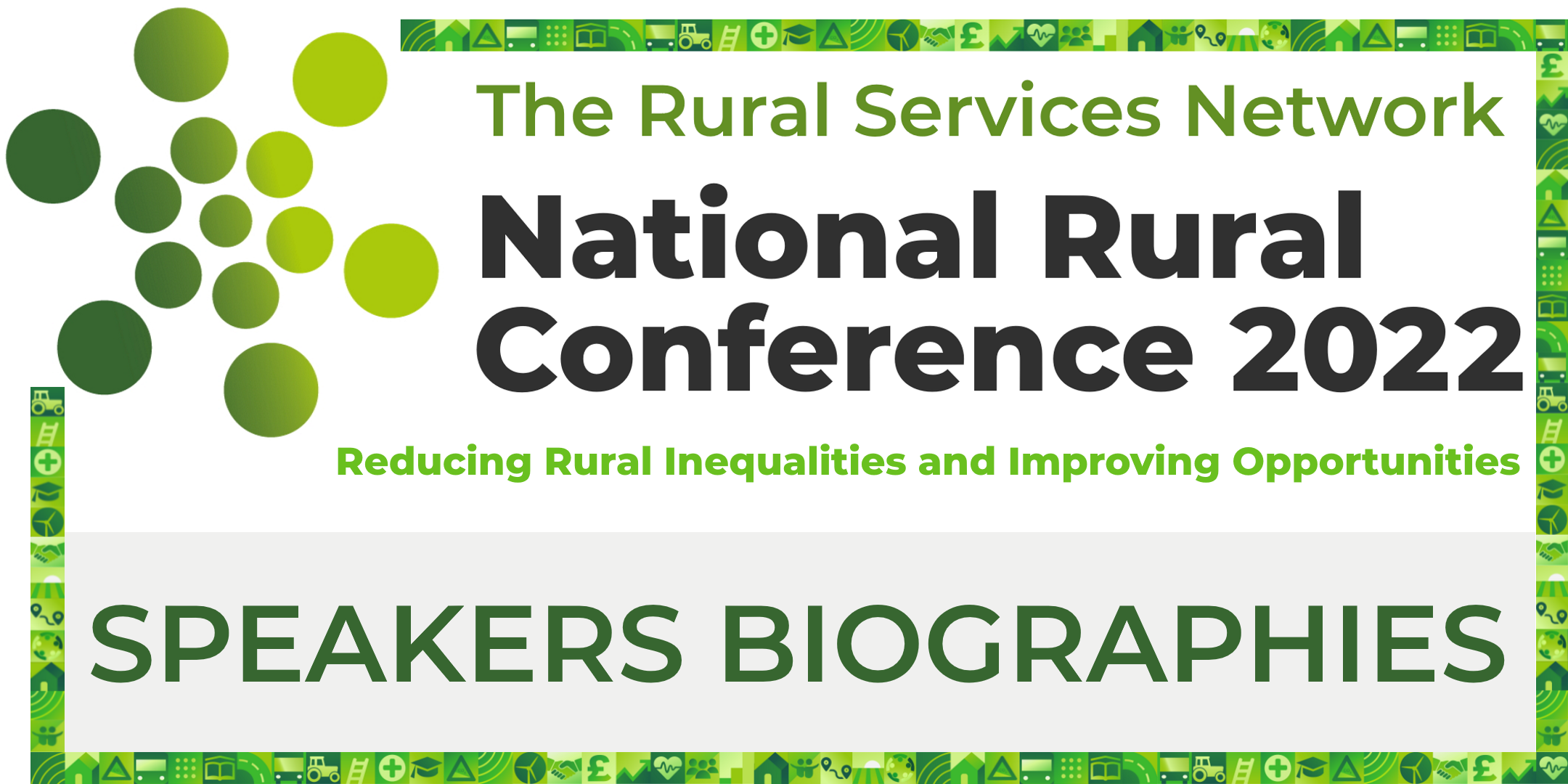 Monday 19th September
John Birtwistle, Head of Policy, First Bus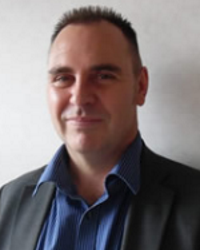 John is Head of Policy at First Bus, one of the UK's largest bus operators. In England, First Bus provides rural services across Cornwall, Norfolk, Suffolk, North and West Yorkshire and Somerset and is a leader in the introduction of contactless and capped payments and app based passenger information. John has worked with local and national government, and with national and international trade bodies, for many years and brings a wide range of experience to the Rural Services Network; essential at this time when rural buses are facing multiple challenges.
---
Councillor Adam Paynter, Deputy Group Leader - Independent Group, Cornwall Council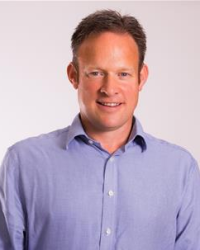 Adam has been a member of Cornwall Council since its inception in 2009 and previous to that was a Member of Cornwall County Council for 8 years. He has held many positions in the Council including Leader, Deputy Leader and cabinet and scrutiny positions. His ward is a rural one in North Cornwall, and he lives with his wife and 2 children. Adam is a keen festival goer and attends both Glastonbury and Reading music festivals volunteering for a medical charity.
---
Vicky Fraser, Service Director for Environment and Connectivity, Cornwall Council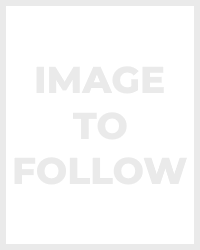 Biography to follow...
---
Alistair Donohew, Director, Kovia Consulting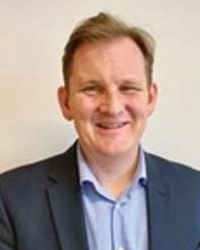 Alistair is a director with twenty-five years' experience encompassing scientific, economic and social research, technical consulting, policy development as well as time as an educator. After leaving university Alistair's career began as a research officer at the British Geological Survey and progressed into consultancy / research with CampbellReith, URS (now AECOM), PACEC (now RSM UK) and Entec (now AMEC/Wood). Alistair was also seconded for a short period to Defra as a policy and economic analyst. Alistair has provided advice to a range of public and private sector clients, including government departments, banks and institutional investors, local authorities and regional agencies, and developers. Alistair established Kovia Consulting in 2021, part of the Kovia group of companies, to provide consulting advice on projects covering his knowledge, skills, and experience. Alistair has a particular interest in rural policy including levelling up, green skills, climate change, tourism and marine sectors, sustainability and economic development.
---
Lisane Warwick, Benefit & Welfare Advisor, Hastoe Housing Association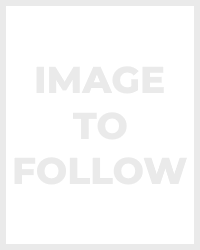 Biography to follow...
---
Nick Hubbard, Citizens Advice Bureau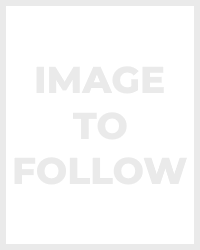 Biography to follow...
---
Tuesday 20th September
National Innovation Centre for Rural Enterprise (NICRE)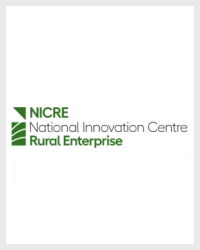 The National Innovation Centre for Rural Enterprise (NICRE) puts knowledge to work for an enterprising countryside… combining research with practical innovation to find new ways of unlocking potential and supporting thriving rural businesses and communities.
Here's how:
We research…
Research increases our knowledge and deepens our understanding, changing the way we think about rural enterprises, how we address their challenges and identify new opportunities.
We innovate…
Together with our network of partners, we're combining theory and practice to encourage new ways of thinking and supporting development of new products, services and practices that provide tangible benefits to our rural businesses and communities.
We inform…
Sharing the knowledge, best practice and practical experience we've gained to inform local, regional and national policy making and support for rural enterprise at all levels.
---
Charles Trotman, Senior Economist, Countryside and Land Association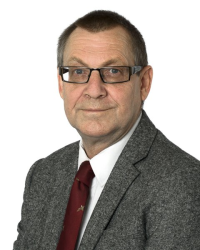 Dr Charles Trotman is the CLA's Chief Economist with responsibility for overall rural economic policy. He is also responsible for policy development on telecommunications, rural development, trade and labour, and CLA relationships with local authorities and the banking sector.
Prior to joining the CLA in 2001, he was diary adviser at the NFU, Deputy Course Director at London Guildhall University and a senior economist at a Brussels consultancy that specialised in macro rural economic policy.
---
Vince Muspratt, Director of Growth & Development, Norfolk County Council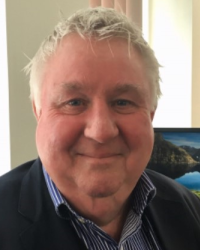 Vince is an experienced manager living in Norfolk with a demonstrated history of working in local government. Vince is responsible for jobs and housing growth, skills and apprenticeship development, infrastructure, spatial and transport planning, external funding and leads the managing authority for INTERREG France-Channel- England ETC programme.
Vince is skilled in community engagement, project management, project delivery, and policy analysis. He is a strong finance professional with a Master's degree focused in Social Policy and Administration from Middlesex University.
---
Parliamentary Under Secretary of State (Minister for Rural Affairs, Access to Nature and Biosecurity)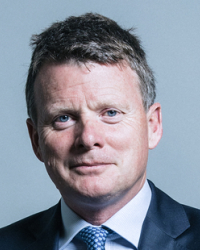 The Rt Hon Lord Benyon was appointed Parliamentary Under Secretary of State at the Department for Environment, Food and Rural Affairs on 13 May 2021.
Lord Benyon was raised to the Peerage in January 2021.
Political career
He was Conservative MP for Newbury from May 2005 to November 2019.
Richard Benyon was Parliamentary Under Secretary of State for Natural Environment, Water and Rural Affairs from May 2010 to October 2013.
He served as Opposition Whip from 2007 to 2009 and as Shadow Minister for Environment, Food and Rural Affairs from 2009 to 2010.
Career outside politics
Following a career in the army, where he served with the Royal Green Jackets from 1980 to 1985, Richard qualified as a chartered surveyor and ran a business which included farming, forestry and the management of rural and urban housing.
---
Wednesday 21st September
Pip Cannons, Chief Executive Officer, Community Catalysts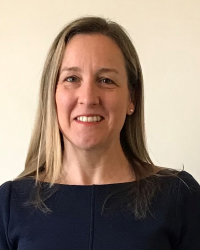 At Community Catalysts Pip leads a team of passionate, highly skilled professionals to help people and communities across the country to use their talents to start and run small enterprises and community businesses that support and care for other local people. Creating good local jobs and keeping local money local. Helping people live a good life, connected with and contributing to their community.
Pip joined Community Catalysts as Chief Executive in July 2021 after a successful career as a senior business and operational manager in the commercial and public sectors. She is driven by her values and is a passionate advocate for community led support and asset-based models of care.
Pip has worked with system leaders across the UK to:
influence health and social care commissioning,
encourage the development of community micro-enterprises and community initiatives,
promote strength-based practice,
ensure the system develops and values people's skills,
build inclusive and resilient communities.
---
Gareth Elliott, Director of Policy and Communications, MobileUK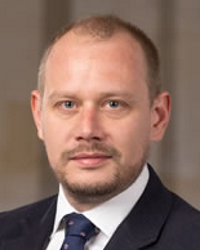 Gareth joined Mobile UK in 2017. He heads up policy and communications with a focus on mobile coverage and future infrastructure requirements and deployment.
Before coming to Mobile UK, Gareth spent three years as a Public Affairs Manager with HS2 Ltd. During this time Gareth worked to deliver the hybrid Bill through its Parliamentary stages to Royal Assent and worked with key stakeholders across the country to build support and advocacy for the project. Prior to HS2 Ltd. Gareth worked as a consultant at Insight Public Affairs with clients across the transport and infrastructure spectrum and before that with the British Chambers of Commerce as a Senior Policy Advisor.
---
Mark Cooke, South West Director of Strategy and Transformation, NHS England and NHS Improvement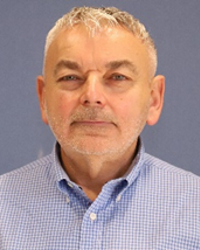 Mark has held many senior roles in the NHS across all sectors in his 40-year career, including 5 years as CEO of Dudley PCT, Chief Officer of Guernsey's Health and Social Care Department and various posts as Finance Director and other Board level roles.
In his current role Mark is responsible for the development of Integrated Care Systems in the South West, regional lead for addressing Health Inequalities, population health management, oversight and regulation, improvement, mergers and acquisitions and major strategic investments.
Mark has held a number of Community, Governor and Trustee roles in the charitable sector including Every Child Our Future, Parish Council Chair, Church Treasurer and Chair of a Scout Group.
His passion is in whole system approaches to population health improvement and he has recently been made an Honorary Member of the Faculty of Public Health.
---
Graham Biggs MBE, Chief Executive, Rural Services Network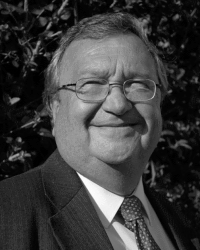 Graham has led the RSN since its creation in the early 2000s. For over 20 years he was Chief Executive of the former South Shropshire District Council, one of England's most sparsely populated districts. He has a wealth of experience in the management and delivery of services across sparsely populated districts. Graham is a Chartered Secretary and Fellow of the Chartered Institute of Secretaries and Administrators. He is also a Fellow of the RSA (Royal Society for the Encouragement of Arts, Manufacturing and Commerce). He was awarded an MBE in 1995 for 'Services to Local Government'. Graham has given evidence to a number of Parliamentary Select Committees relating to the Local Government Funding Formulae and rural policy. He acts as Principal Advisor to the All Party Parliamentary Group on Rural Services for which the RSN provides the Secretariat. He is a Director of the recently formed National Centre for Rural Health and Care and represents the RSN on the Executive Committee of the National Rural Crime Network
---
Kerry Booth, Chief Executive Designate, Rural Services Network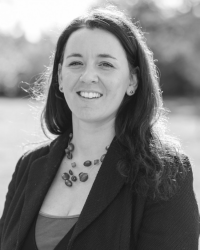 Kerry is the Chief Executive Designate of the Rural Services Network. She will become the Chief Executive from 1st April 2023.
She has 10 years experience working in Local Government where she started off on the National Graduate Development Programme. She completed her Post Graduate Diploma in Local Government Management at Warwick Business School. She has held a number of positions in a rural local authority, with the last five years spent leading a joint Policy, Performance and Improvement team across two shared rural local authorities. Her varied roles have meant that she has worked closely with elected Members, bringing together two sets of Members to agree a shared set of priorities and shared corporate plan for the first time, and front line departments, working to improve service delivery.
At the Rural Services Network, she is responsible for developing the programme of events and services for RSN member organisations with a focus on rural Local Authorities. Kerry works alongside the Chief Executive in enhancing the influencing role of the RSN as the national champion for rural services.
---
Thursday 22nd September
Ursula Bennion, Chair, Rural Housing Alliance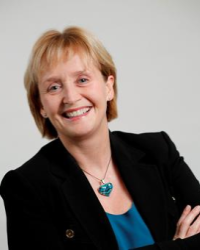 Ursula Bennion became Chief Executive of Trent & Dove Housing Association in 2015. Over a 25 year career in Housing, Ursula has worked across the sector in a wide variety of roles ranging from her first job as a trainee Housing Officer to Director of Business Development and now as Chief Executive.
During this time, she has worked with both traditional housing associations and also LSVTs which has provided her with a wealth of experience in dealing with the challenges and opportunities facing the affordable housing sector.
Ursula is the Chair of the Rural Housing Alliance, helping to champion the important role or rural affordable housing in the UK.
Much of Ursula's work over her career has been within a rural context and she is experienced in dealing with the complexities of delivering new homes in villages, both small and larger scale.
---
Martin Collett, Chief Executive, English Rural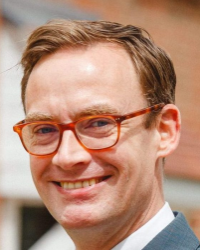 Martin is the Chief Executive of English Rural Housing Association and has been working in the rural housing sector for around 20 years. He is a Corporate Member of the Chartered Institute of Housing, graduate of the University of London and former Chair of the Rural Housing Alliance. Martin is also a Trustee of the rural community business charity the Plunkett Foundation and is the current Chair of the Governance and Nominations Committee. He is also a Trustee of the LGBTQ+ youth homelessness charity the Albert Kennedy Trust. Martin joined the Executive in 2019 as an affordable housing specialist.
---
Friday 23rd September
Simon Green, Founder and CEO, Rural Design Centre (also speaking on behalf of Community Action Northumberland and NICRE)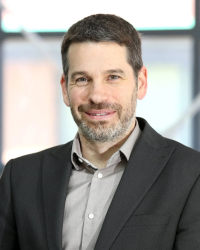 Simon has a background in corporate innovation, leading projects in Africa, Latin America and Asia for five years. He subsequently set up and ran technology businesses in healthcare and transport before moving into innovation support and access to finance work, generating over £20m in funding for innovative businesses over the past decade.
Having setup the Innovation SuperNetwork in 2015, where he remains Chair, Simon subsequently span out the Rural Design Centre as a way of focusing activity on rural innovation. Rural Design Centre brings together communities, businesses, public authorities and researchers to identify new approaches to complex rural challenges.
---
Emma Osmundsen (BSc (Hons) Pg Dip (Arch Conserv) MA MRICS), Managing Director, Exeter City Living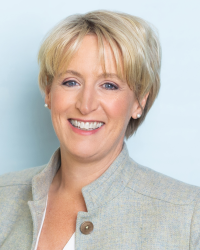 Managing Director of Exeter City Living Ltd, the 'Profit for Purpose' Development Company of Exeter City Council.
Emma is a Chartered Surveyor with over 25 years of development experience in the public, private and charitable sector. She is a UK pioneer of Low Carbon, Healthy and Climate-ready buildings and a leading developer of the International Passivhaus Standard.
Emma's Passivhaus journey started in 2008 when she headed up the development of the UK's first multi-residential certified Passivhaus scheme for Exeter City Council. Since then, Emma has been responsible for delivering more than 200 Passivhaus homes across the city and, more recently, two further UK-first Passivhaus developments; an Extra-Care elderly housing village and St Sidwell Point Leisure Centre.
---
Samantha Shea, Head of Policy Insight and Engagement, Gemserv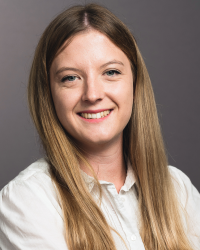 Samantha specialises in the management of complex projects to support the development of low carbon policy and markets for industry partners, local and national government. She specialises in developing engagement strategies and delivering qualitative and quantitative research across a range of energy topics with a particular emphasis on the built environment. Throughout her career she has worked with organisations serving the rural economy. Sam leads on our public sector work and has developed strong relationships with key heating, energy efficiency, utilities and construction and social housing stakeholders. Sam is also a Board Member of the Sustainable Housing Action Partnership (SHAP) and a member of the Coalition for Energy Efficient Buildings participating on the PACE demonstrator project and on the Zero Carbon Heat Taskforce.
---
Rory Mathews, Senior Economic Analyst, Gemserv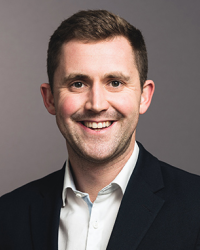 Rory is a leading energy policy economist whose analysis has informed major government heating policy targets. Over recent years, Rory has worked closely with many rural energy providers, including the heat pump and biofuels industry in the UK, and led the development of Gemserv's heat decarbonisation strategy work completed for the Isle of Man Government. Specialising in the decarbonisation of heat and micro-economic building stock profiles to provide detailed policy insights to encourage the deployment of low carbon heat and fabric efficiency improvements. His experience includes the long-term modelling of building stock's emission profile, techno-economic comparison of heating technologies, and cost-benefit analysis.
---
Malcolm Farrow, Head of Public Affairs, OFTEC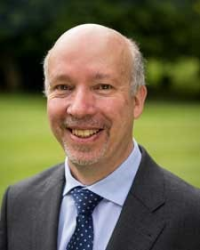 Malcolm Farrow is OFTEC's Head of Public Affairs. Malcolm has worked in the heating industry for more than a decade and, alongside his work on heat policy and its impacts on domestic and business users, leads OFTEC's marketing and communication team. Before joining OFTEC, Malcolm worked in a range of PR and communications roles across the government and charity sectors. This included for the Royal Society for the Protection of Birds, Suffolk Coastal District Council and, most recently, the Suffolk Coast and Heaths Area of Outstanding Natural Beauty.
---
Paul Rose, Chief Executive, OFTEC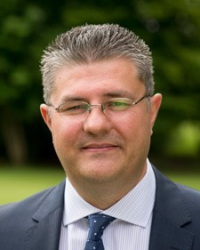 Paul Rose is the Chief Executive of OFTEC. Paul trained as a mechanical engineer with a commercial diesel engine manufacturer before moving into heating over 20 years ago. Having previously provided technical and customer support services for a leading oil boiler manufacturer, he joined OFTEC's technical team in 2005, eventually becoming technical director before taking on the role of OFTEC CEO in 2016.
---