25.09.2008
The problem of rural procurement
LOCAL councils must do more to support local businesses, says Mel Staton.
LOCAL councils must do more to support local businesses, says Mel Staton.
A COMMON criticism leveled at procurement functions is that the drive for cost savings means they frequently opt for larger, national suppliers.
This is particularly pertinent for rural businesses which tend to be small and cannot take advantage of economies of scale. As a result, price differences between bids made by larger and smaller suppliers can vary significantly.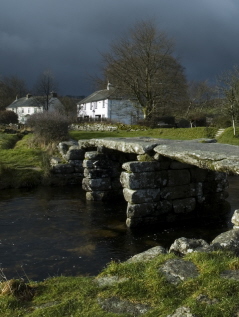 Rural businesses must also often absorb additional transport and infrastructure costs, sometimes struggling to attract highly qualified staff in the process. All of which puts the rural business at a disadvantage compared to its metropolitan equivalent.
As a public procurement officer it is critical we use our purchasing power to help rural communities develop economically. But this presents a dilemma. While our immediate sympathies lie with the small, local suppliers, our primary function is to control council costs in favour of local rate payers.
Procurement officers are no longer required to award contracts on the basis of the lowest price but we must demonstrate that our contracts are awarded to suppliers who can provide the council with the best value product or service. This means that we cannot award business to supplier from Devon ahead of a supplier from Dumfries if the supplier from Dumfries offers a better product.
Such requirements may not be an issue when we compare two suppliers who deliver fresh fruit, because a supplier from Dumfries is unlikely to compete with a local supplier. But when we consider software and other non-tangible products, we must opt for the best product regardless of where they are based.
It would seem that a procurement officer's hands are tied. Our primary concern to deliver cost savings means we cannot award business on the basis of the geography. So is there anything we can do to help rural economies flourish?
I believe there is. We have a role to play by doing what we can to support local businesses. Increasing local economic activity creates jobs that can be readily accessed by those living in rural communities.
Good businesses will always rise to the top, but procurement departments can help that rise with a few simple activities. Councils are good at evaluating suppliers to ensure they meet strict criteria, because any supplier that wins a council contract must meet a range of financial, technical and operational requirements.
Yet we don't do enough to share that information.
Working together, local authorities can share information on the best local suppliers, identifying those that are able to provide councils with the best value products and services. We can also share this information with larger, national companies who work in the local area in order to help them select the best local suppliers to work with.
This initiative is mutually beneficial. Larger national suppliers can ensure they will be using suppliers with the right technical skills to support them when they do business, and the council can actively encourage the use of local businesses by national business. It is an approach particularly useful when large businesses, such as construction companies, use sub-contractors to complete a piece of work.
Finally, we can make it easier for local suppliers to do business with the council. In Devon, we allow suppliers to view and respond to tenders online at www.devontenders.gov.uk, making it easier for local businesses to see what contracts are coming available.
We continue to award and use 'framework' contracts which allow a successful supplier to be used by other councils, so suppliers don't have to respond to multiple tenders to work with other councils in Devon and south-west England.
We are conscious that we must do whatever we can to help our rural communities and so we will continue to seek out new ways of ensuring that smaller, local businesses are given the chances and opportunities that they deserve from local councils. There is some way to go, but we are getting there.
Mel Staton is Corporate Procurement Officer at Teignbridge District Council. She can be contacted on 01626 215472 or via e-mail at mstaton@teignbridge.gov.uk.