The secret to achieving rural sustainability is on our doorstep, argues Nick Woolley.

Rural areas account for nearly four-fifths of England's land area but only one fifth of its population. Yet they have attracted half the country's total population growth over the last two decades. With this growth, public transport, jobs and local services should be thriving. But the opposite is the case.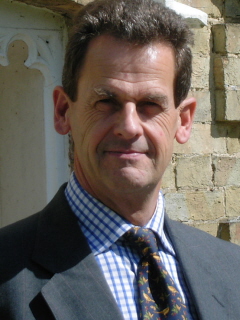 Services are declining and there is exponential growth in the use of private cars. I believe the planning system has created unique challenges – particularly for small rural settlements – which require action now to be successfully overcome.
For years we have been working towards a policy of concentrating development in larger villages and market towns. This maximises the coincidence of residents and jobs, and concentrates development in the most accessible locations so car travel can be reduced and public transport used instead. But it is not working. All it does is starve smaller settlements of much needed amenities and jobs. And without these, residents eventually leave and smaller communities die.
Many councils effectively view smaller villages as open countryside and refuse to allow any further development. It is time to break free from this strait-jacket approach. Large or small, we must help all rural communities to thrive by employing more effective tools to deliver a sustainable countryside for future generations.
In the countryside, we have a sparse population with a great deal of space, together with control of resources, trees, food production and water catchment. The downside of this is that we also have much higher transport requirements and costs. The solution lies in what I call a return to locality. It's not a new idea but I believe it offers the best prospect of success.
Transport and energy are particularly critical for life in a rural environment. But as transport becomes more expensive with rising oil costs, it makes more sense for food, jobs and services to be sourced from shorter distances. This means it is time to stop looking too narrowly at the potential sustainability of individual villages.
We must recognise that, if we don't do something to enhance the sustainability of villages, we will lose the very villages that we are trying to maintain. The government has produced endless sustainability appraisals where boxes are ticked if a settlement meets certain criteria. But with numerous pub and post office closures, it is harder for local authorities to find the range of services required for a village to be sustainable.
To overcome this, in a recent discussion with my local authority, we "clustered" smaller parishes into groups of villages within a reasonable distance of one another with a range of services between them that could be considered together as sustainable. This conceptual approach met with favour.
Three Sussex parishes, for example, have now been granted an exception for a new village hall using this approach. The existing hall was too small. A new hall will now be built between the parishes – a solution that will help sustain the vitality of all three settlements.
The answer to many of our problems lies within our own communities. What's needed is better dialogue between local authorities and residents. Only through communication and the forming of partnerships with local organisations will we find solutions to our environmental, social and economic problems.
There's a real opportunity, for example, for local authorities to support and develop the delivery of renewable energy to local residents by encouraging landowners to work together and supply wood chips to village combined heat and power systems.
Elsewhere, some pioneering local authorities are already running innovative schemes to help rural business reduce their dependence on transport through using communications technology and encouraging broadband take-up.
The
Carbon Trust
is also working to encourage businesses to adopt green energy with tax breaks and interest free loans. More work could be done to support rural businesses and ensure they can continue to thrive and bring prosperity to rural areas.
Following the recent reorganisation of government agencies, it is critical that local authorities constantly review all their plans to ensure they are rural-proofed and will not have a disproportionately negative effect in these areas.
But above all, we must ensure that rural settlements are not simply classified as either sustainable rural service centres or open countryside. Policies must be tailored to fit local circumstances. For rural decision-makers to meet this challenge, they require sufficient support and resources to plan more laterally and so help everyone "act local".
Nick Woolley runs his own rural business managing property assets for financial and charitable institutions. For details, visit www.woolley.co.uk