20.11.2023
Vintage van connecting rural communities over a cuppa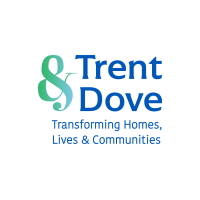 Trent & Dove, a Housing Association working across Staffordshire, Derbyshire and Leicestershire, has found new ways to reach isolated rural communities.
It says its Coffee Connect service, an orange vintage van which visit communities each week, has helped them engage with more than 10,000 people.  Since July 2022 it's introduced routes out to previously hard to reach communities and has built strong relationships with community partners, including visits to schools.
Funding received this year has enabled them to purchase a trailer and additional funding of £7,000 from Hubbub means they have also expanded their routes to include even more isolated communities.
Trent & Dove say building relationships is key to its success:
"We see ourselves as more than just a landlord. Our role as a community anchor working with our customers and wider stakeholders is important and a thread that runs through everything we do.  Reaching all our areas of operation is so important in the current economic climate and we do this in a number of ways through our Community Engagement Team."