Government policies still discriminate against rural residents, says Brian Wilson.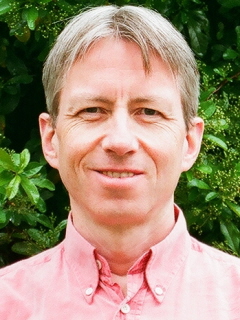 Government policies continue to discriminate against rural residents, says Brian Wilson.

THE government has long voiced support for rural proofing - the concept that policies should take into account the needs of rural people.
But application of rural proofing continues to remain patchy.
In fact, it is working better at local and regional levels than at the national level, according to the Commission for Rural Communities.
Few would doubt that those who deliver services and policies locally are best placed to understand local circumstances. Yet national policies need framing in ways which recognise rurality and sparsity. Even with more local freedoms and flexibilities, rural proofing at the national level matters.
So I decided to leaf through the Impact Assessment Library held by the Department for Business, Enterprise & Regulatory Reform (BERR).
Each new piece of government legislation undergoes an Impact Assessment (IA) to analyse the benefits and costs of the policy changes it seeks to introduce. This prompts for information on various equality and proofing issues, such as race, disability, the environment, small firms and rural proofing.
Without setting the bar too high, I selected ten fairly recent pieces of legislation from a range of Whitehall departments where, given their title alone, a rural dimension seemed probable.
First up, the Department of Health Framework for Managing Choice, Co-Operation and Competition, which aims to improve patient choice, service quality and efficiency. Not a bad start, as the Department of Health had ticked the box to indicate that the IA included some rural proofing.
But their wording simply says: "The aim is to expand choice whatever patients' location"and "local commissioners should procure services best suited to the needs of their population."
In short, it's a national policy, so it will (automatically) help rural communities.
More perplexing was the impact assessment for the Extension of the Hospital Travel Costs Scheme, which was not rural proofed and contains no reference to "rural".
Switching focus, I selected the Department of Transport's (DoT) Quality Partnerships Scheme (England) Regulation, which aims to improve the quality of local bus services. Again, not rural proofed and no mention of "rural". This was not looking good.
So three cheers for the DoT's Section 19 Permit Regulations and Community Bus Regulations. The box is ticked and there are some convincing words. The regulations are seen as particularly beneficial in rural areas, rural stakeholders have been consulted and extra flexibility is suggested to address rural concerns.
Sadly, the Home Office changes to Tiers 1 and 2 of the Immigration Points Based System brought me back down to earth. No rural proofing, no mention of "rural" and, indeed, no reference to migration issues being different in different localities.
Slightly better news from the department for Communities & Local Government, where Planning Policy Statement 12 to update the Local Development Framework guidance has a tick for rural proofing, though the phrase "We believe this measure will not have a negative impact in rural areas" is less than reassuring.
Their National Strategy for Housing in an Ageing Society is a tad more convincing. As well as a box tick, it mentions Defra's policy interest. Then follows the familiar assertion that, "housing services will be more accessible in all locations".
How about BERR itself? I started with the Amendment to National Minimum Wage Regulations, which clarifies and extends exemptions for workplace trainees. Not rural proofed and no "rural" reference. Disappointing, as it is about the best IA I've seen on some of the other equalities issues.
Of all the legislation listed, surely BERR's Postal Services Bill was rural proofed? It was, noting that the universal service obligation is "disproportionately important to rural communities". Though I was not fully convinced by its conclusion that as the Bill maintains this obligation there are no specific rural impacts.
Time for one more, so I feel I should not overlook Defra and select the Amendment to the Blue Tongue Order, which seeks to improve disease control through vaccination programmes. Thankfully it has been rural proofed. The text notes that the majority of producers and suppliers are in rural areas, that there are some impacts for rural communities, but the Bill gives farmers added flexibility over control measures.
A tally of six out of ten with the rural proofing box ticked is not terrific, given the policies selected. And why is it allowable not to rural proof (or race proof or small firm proof)? The impact assessment process should be the point at which evidence for rural (or race or small firm) issues are at least considered, whatever the starting assumption.
Also, still to be addressed is the tendency to think that if a policy is intended to be national it will benefit rural areas.
Perhaps I picked unrepresentative assessments or perhaps they don't do justice to the underlying analysis. But on the face of it I'd say just three demonstrated acceptable rural proofing – DoT's on community buses, Defra's on blue tongue and (being generous) BERR's on postal services.
Rural proofing is due to be relaunched nationally on 19 May. That could usefully include support to improve the quantity and quality of proofing within IAs.
Brian Wilson is a consultant specialising in policy research and advice on rural development, community empowerment and migration. He can be contacted at brian@brianwilsonassociates.co.uk