Welcome to the Winter 2023 Rural Services Partnership Spotlight
We have plenty of best practice to share from a wide number of our members from across a wide range of sectors. In this edition we feature the rural arts, digital connectivity, rural cost of living, community support, rural health, rural planning, fire, utilities, farming and much more. Happy reading!
---
New Members
The RSP continues to increase its membership with well over 220 members! We are delighted to welcome the following 2 organisations that have signed up since our autumn edition of Spotlight. Click on each organisation logo to find out more.
---
Free online seminars and events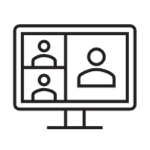 We launched our 2023 seminar programme last week with a seminar on Rural Net Zero. If you didn't make it don't worry, we have plenty of seminars still to come. Check out the full 2023 seminar programme here. There is bound to be something that catches your eye whether it be a seminar on rural digital connectivity, rural transport, affordable housing and more. Remember all events are free of charge to our members only.
---
Keep your stories coming
We're always keen to promote our member organisations, so if you have an article you would like to feature in either a future Spotlight, or our weekly Rural Services Network e-bulletin, please email to admin@sparse.gov.uk
---
FEATURED ARTICLES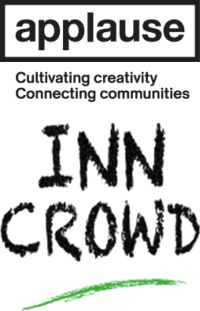 Rural theatre project INN CROWD
Arts project INN CROWD, www.inncrowd.org.uk, who bring high quality live shows to rural pubs and other licensed venues, has become a member of the Rural Services Network.
The national project, which is supported by Arts Council England, sees INN CROWD work with some of the UK's top spoken word and live literature artists and performers to provide venues, including rural pubs, with professional, live entertainment.
INN CROWD, which was established in 2017, is delivered by six regional touring partners - Carn to Cove, Take Art, Arts Alive, Artsreach, Spot On Lancashire and Live and Local.
Dawn Badland, director of Applause Rural Touring who run INN CROWD, said: "We are delighted to have become a RSN member. We have been bringing live performances to rural pubs, to help support them and people in their communities, for over six years. INN CROWD provides the opportunity for people living in villages, including those without transport, to enjoy quality live shows at an accessible price."
Read more
---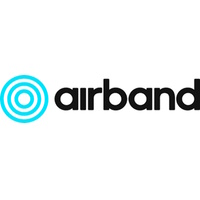 Bringing connectivity to Britain's most rural communities
Independent internet provider Airband has brought access to ultrafast broadband to over 220,000 premises since its conception through wireless and fibre broadband solutions.
Airband aims to offer high speed fixed fibre internet and a 'no price hike' guarantee during offered contracts and has seen its customer base grow sixfold since 2019.
Beyond its commitment to increasing rural broadband speeds, it's also helping to support these communities.
Read more
---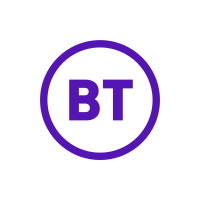 Digital Voice: Meeting the needs of our customers
Earlier this year, we paused the rollout of Digital Voice: BT's new home phone service whereby calls are made over our broadband network, rather than the analogue network which has existed for more than 40 years.
Landlines aren't going away. They're simply being upgraded from an increasingly obsolete technology to one that will bring long-term benefits, including crystal-clear calls and screening out scam calls, and a service fit for the future.
Read more
---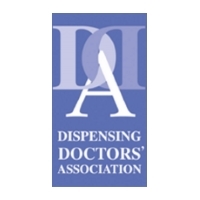 The unintended consequences of urban-centric health politics
Policy announcements by NHS England aim to improve patients' access to NHS healthcare services. However, the following are just a few examples of how well-intentioned policy can have unforeseen side effects in rural areas.
1. Suggested changes to the GP partnership model: Replacing the GP partnership model with a fully salaried model risks undermining GPs' ability to tailor care to the unique needs of rural areas and to deliver vital rural services such as NHS dispensing.
Read more
---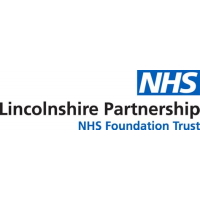 HAY, Lincolnshire, how do you really feel?
Local mental health services for all in rural Lincs. The dark winter months are known to be some of the toughest for people struggling with mental health issues. Living in rural communities can sometimes make it feel even tougher, but LPFT and its partners are here to help you, wherever you live in rural Lincolnshire. Innovative new services are available for residents, connecting you to help wherever and whenever you need it. Lincolnshire's Night Light Cafés, for example, are proving popular and being held up as examples of best practice in local mental health service delivery.
Read more
---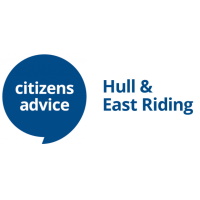 The Crisis Continues
As the impact of the cost of living crisis continues to hit households, we are seeing a huge demand for our service across Hull and East Riding. Clients are contacting our service via multiple channels in order to access the advice they need as quickly as possible.
Demand has increased across all channels – face to face, over the phone, via email and by both self referrals and referrals from other agencies. Demand for appointments has also increased.
Read more
---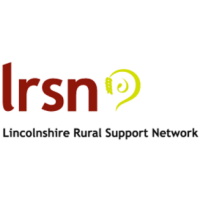 A lifeline for Lincolnshire's farming and rural folk, getting you back on track together
For over 20 years LRSN (Lincolnshire Rural Support Network) have provided pastoral and practical help to Lincolnshire's farming and rural families.
We are Lincolnshire's Listening ear – we understand and can relate to the problems faced by our rural community in times of crisis, stress and change. We provide a one-to-one service tailored to individual needs and work towards solving problems experienced by farmers and growers in Lincolnshire.
Read more
---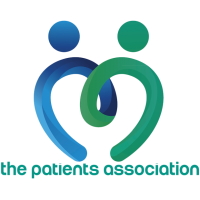 Research shows patients want more control over how their health data are shared
Recent research finds that patients support the use of patient data in health research but do not like the idea that some companies may make money from the use of their health data. We also found that patients mistrust many organisations involved in the sharing of individuals' health data.
These findings come from work the Centre for Social Ethics and Policy (CSEP) at the University of Manchester undertook with patients.
Read more
---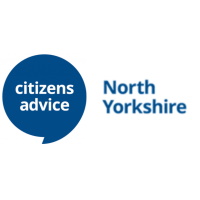 Providing free confidential and impartial advice
Citizens Advice North Yorkshire (CANY) is a registered charity providing free, confidential, and impartial advice, information, and support to people in our communities. As an independent charity, we are responsible for our own management structure, service delivery and fundraising campaigns.
The origins of the modern Citizens Advice service can be traced back to the second World War, and the first 200 bureaux opened on 4 September 1939, four days after the war started. By 1942, there were 1,074 bureaux in a wide range of improvised offices such as cafes, church halls, private homes and air raid shelters. Mobile offices also became important in ensuring that people could access advice. Many of the issues dealt with during that time were directly related to the war, tracing missing servicemen or prisoners of war, evacuations, food & soap rations, pensions and
other allowances.
Read more
---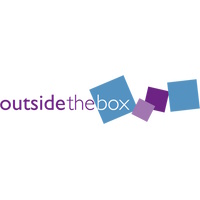 Helping communites all over Scotland
Outside the Box is a small charity supporting communities – all over Scotland – to help make them work better for everyone. Here are a couple of snapshots of our work in rural areas.
Community Solutions is about finding practical solutions to current challenges and increasing learning and community options that give people more access to social care and health care in Scotland. People from organisations across Scotland have been sharing experiences and examples of what is working and challenges they face. The biggest impacts come when there are stronger links between formal care and support services and wider community supports that people use. Communities want to help and could do more. Some of the benefits could happen quickly.
Read more
---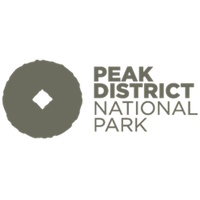 National Park planners are highly commended in RTPI awards
The work of Peak District National Park planners in achieving a high quality affordable housing scheme in a protected area has been recognised in the Royal Town Planning Institute's East Midlands awards.
The Highly Commended award for Excellence in Planning for Communities was presented to the Peak District National Park Authority, who worked together with Derbyshire Dales District Council and Platform Housing, to achieve an affordable homes development for local people in need.
Read more
---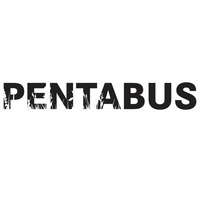 Telling Contemporary Rural Stories
Pentabus Theatre is moving into its fifth decade of touring world-class theatre to isolated communities throughout the UK. With a commitment to touring to rural communities with ground-breaking new productions, the theatre company celebrates and diversifies the stories shared from the rural world.
Read more
---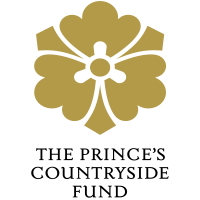 Inspired by thriving rural communities
The Prince's Countryside Fund is inspired by our vision of thriving family farms and rural communities, encouraged and recognised for their role in creating a sustainable future for the countryside and our whole nation. We are proud to be the only UK-wide charity empowering family farms and rural communities to ensure their future and you can support us in this mission by becoming a Friend at www.princescountrysidefund.org.uk/friends
Grant support for rural communities
The Prince's Countryside Fund remains one of very few funders focused on rural communities across the UK. Our experience shows that, by working with local organisations, we can help to address the challenges faced by those who live and work in rural areas.
Read more
---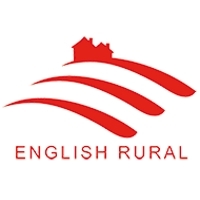 Rural Roots: How Exception Sites and Section 106 Agreements keep local people in their Communities
Rural Exception Sites (RES) and Section 106 Quota Sites (S.106) are two ways that affordable housing can be built in rural areas. Building affordable housing in rural areas is important because it allows local people to continue living in the villages where they have connections that support them and their community.
A RES is developed on land that would not usually secure planning, but this is granted on an "exceptional" basis if the homes that are built remain affordable for local people in perpetuity. To determine if a site is suitable for a RES, a local need for affordable homes must exist and this is usually evidenced through a parish housing need survey. The survey helps to understand local housing need so that this can be reflected in a suitable proposal.
Read more
---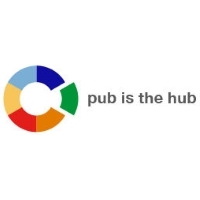 Pub is The Hub continues work to help reposition the role of the pub to support publicans and people in rural areas
As the pub industry faces another challenging year, Pub is The Hub has been continuing its work to encourage publicans to reposition the role of their pubs by diversifying to provide a wider range of services and activities to help revive rural areas and bring social value to local people.
The not-for-profit organisation helps pubs to provide essential local services, such as village stores, community cafés, allotments and IT hubs, and also raises awareness of activities publicans can engage with to help tackle societal issues including loneliness and the current cost-of-living crisis.
Read more
---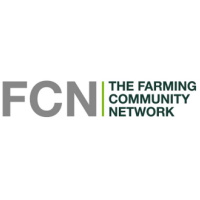 Survey reveals what farmers are most proud of about UK agriculture
Innovation, sustainability, high standards of animal welfare and a strong sense of community are among the key reasons farmers are proud of agriculture in the UK, a new survey has revealed.
Organised by the Farming Help charities (The Farming Community Network, Addington Fund and Forage Aid) the survey of more than 500 farmers and agricultural professionals has revealed a wide range of reasons why they feel passionate and optimistic about farming and food production.
Read more
---
Improved access to transport helps alleviate isolation and loneliness
Voluntary, Community and Social Enterprises (VCSEs) in Devon are benefitting from travel training workshops run by Devon Communities Together as part of the Connecting You project.
The training is designed to provide the tools for anyone involved in social care to mentor clients in becoming independent travellers. The workshop helps to identify the types of people who could benefit from travel support and how to support someone in making change in their lives. It contains many practical tools and is accompanied by both a mentors' guide and a travellers' guide.
Read more
---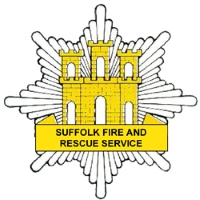 Suffolk Fires and Rescue Service in the Rural Community
Suffolk, famous for its beautiful history and wide open countryside has, like many other rural communities faces the potential issues of field, stubble and thatch fire incidents on an annual basis. In 2022, the UK and Europe face prolonged periods of elevated seasonal temperature combined with unprecedented low rainfall. Whilst this was for many a much-needed positive following the impact on health, welfare and economy due to the COVID pandemic, it saw a significant rise in the Fire Severity Index (FSI). FSI is the likelihood and impact rating commonly used to assess the ground conditions when considering wildfire nationally.
Read more
---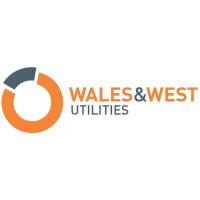 Keeping you safe and warm
Wales & West Utilities, alongside all UK Gas Distribution Networks (GDN's), use their extensive network of pipes to transport gas to homes and businesses and are committed to keeping people safe and warm, even in the worst weather.
As GDN's we are committed to helping customers across our network – including those in rural locations. Here's some of the ways we help.
Read more
---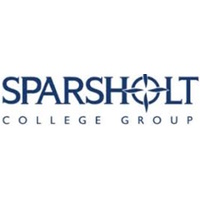 Sparsholt College Group continues to invest in sustainable practice and facilities to support students advancing into emerging land-based industries
Sparsholt College Group (SCG) consisting of Andover College, Sparsholt College and University Centre Sparsholt (UCS) is a thriving community of students studying a variety of post-16 to postgraduate level courses including A levels, T levels and Apprenticeships. The academic year so far has brought some exciting developments across both campuses which will continue to expand and develop the groups educational offering and extensive facilities.
Read more
---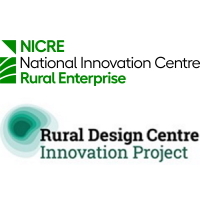 Reflecting on success of Rural Catalyst Conference
A video has been released about a conference which championed the rich diversity of the rural economy and rural businesses' ability to be resilient and adapt in response to crisis.
The Rural Catalyst Conference 2022 was jointly organised by the National Innovation Centre for Rural Enterprise (NICRE) and the Rural Design Centre Innovation Project (RDCIP).
In the video, hear from keynote speakers Margaret Clark, chair of the Rural Coalition, and Professor Stephen Roper, director of the Enterprise Research Centre, who gave a national perspective, and Dinah Jackson, who provided a regional view.
Read more
---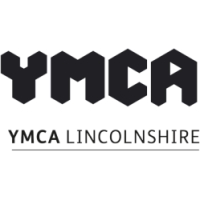 Village Halls Week 2023
Village Halls Week is a national campaign, highlighting the contribution of England's 10,000+ village halls to rural communities. It is an opportunity for hall management committees to celebrate their work and get inspiration from others. It's also an opportunity for YMCA Lincolnshire to celebrate the County's Village Halls, which we are proud to support as Lincolnshire's member of Action with Communities in Rural England (ACRE).
Village Halls Week (23-29 January) 2023 looked at how village halls can provide warm, welcoming and inclusive spaces; something which is especially important as the country faces a cost-of-living crisis.
Read more
---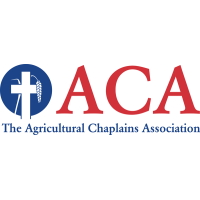 It's amazing what a plough can do
The Agricultural Chaplains Association is for UK based agricultural and rural chaplains in Christian Ministry who serve farming and rural communities. We do, however, seek to serve people of all faiths and none. We have in membership somewhere in the region of one hundred members, working up and down the land in markets, and on farms.
During this recent spell of freezing, "topsy turvy" weather, life must go on in the countryside. The same must be said about farming, with animals to be fed, watered, and generally cared for. No chance of having a lie in and waiting until the weather improves. The tasks must still be done. The Chairman of the Association, Revd Richard Kirlew notes that, "During this time of year I personally try to cover as many farm visits as I can, that is in addition to livestock markets. I love to talk to farming families and rural businesses about the issues they have and how we may be able to help.
Read more