10.07.2007
A rural cultural strategy
Without a unified voice, rural communities will continue to lose on funding for arts and culture, says Ian Hunter
Not long ago, the Millennium Commission uncovered an underspend in the process of winding up its main funding programmes. After discussions with Arts Council England, this money was combined with other arts funds and £15 million of new arts and cultural investment was made available to selected UK cities – principally those that had been unsuccessful in the 2008 Capital of Culture bid round.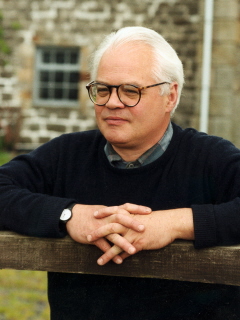 Designated as a supplementary Urban Cultural Fund, the money was targeted specifically to support urban community cultural programmes and for other arts-led urban economic regeneration projects.
Despite the government's talk about the importance of city region partnerships, the urban-rural connection and rural regeneration—not to mention repeated assurances that the 2008 Capital of Culture would also benefit rural communities – not a penny of this new funding ever reached the rural community.

I could cite many other examples of such an urban bias and metrocentric thinking at work in terms of how arts and cultural policy and funding are being formulated and allocated. And now that the Olympic Games tsunami is already sucking away what little arts lottery money we still have available, rural communities can expect to receive even less arts and cultural support in the future.

Without a unified voice and a coordinated cultural strategy development and arts lobby in place, rural communities have and will continue to lose out significantly in terms of accessing cultural funding and arts investment. These are also statutory arts and cultural funds, which the rural community are also entitled to ask for.

In short, we urgently need a cultural strategy for rural England, and in order to do this we need to become more involved in the mainstream urban cultural funding sector, and so win a fairer share of the arts funding pot for rural communities in England.
It was for this reason that the Rural Cultural Forum was set up almost a year ago at the Rural Cultural Summit held at Tate Britain in May 2006.

The forum also aims to establish a dedicated rural arts and cultural development and network agency for all rural communities in England, while developing a supporting programme of practical arts, crafts, design, media and cultural activities for rural communities.

In addition, it seeks to promote and sustain a wide diversity of rural community arts, crafts and cultural traditions and related educational and training opportunities; promote the concept of rural community cultural capital and cultural entitlement for all rural communities; and act as the lead cultural advocacy and art lobby for rural communities everywhere.

Opening the conference in May 2006, Tate Britain director Stephen Deuchar highlighted how rural culture and creativity had been a major influence on British art and artists, and could very well do so again. Representatives from rural organisations also spoke in support of the forum at the Tate conference.

Dame Sue Street, then permanent secretary of the Department for Culture, Media and Sport, endorsed the general aims and objectives of the forum, saying it was well placed to promote a cultural strategy for Rural England. So did Stuart Burgess, the government's rural advocate.

Proposals discussed at the conference included ways of achieving full cultural entitlement and parity of arts funding investment for rural and farming communities in England and the development of the creative rural economy through the provision of community-led media, crafts and arts initiatives.

We must develop urban-rural cultural diversity and creative business partnerships. The need for a national audit of rural community cultural capital and future arts and cultural provision for rural communities has also been also identified.
This is quite distinct from the Arts Council's main agendas, and support for professional arts and arts audience development work in rural areas. The forum has also been urged to liaise with government departments and agencies and secure their support in principle for the idea of a rural cultural strategy.

With some funding generously provided by Arts Council England West Midlands, an interim forum committee is now currently working toward this goal. Along with a draft constitution and an outline of a future rural community arts development programme, proposals will be presented for further discussion and ratification at the next forum open general meeting planned for October 2007. A new forum committee will also be formally elected at this meeting.

The Rural Cultural Forum is very much a community-led initiative and is still in the very early stages of development. As such, it needs your help and support. Membership is open to anyone – urban or rural – with a genuine interest in rural arts, crafts and culture and a passion for helping to secure a more equitable and sustainable future for creative communities in rural England.

Ian Hunter is project director of the LITTORAL trust. For more details, call 01706 827961 or visit www.littoral.org.uk.