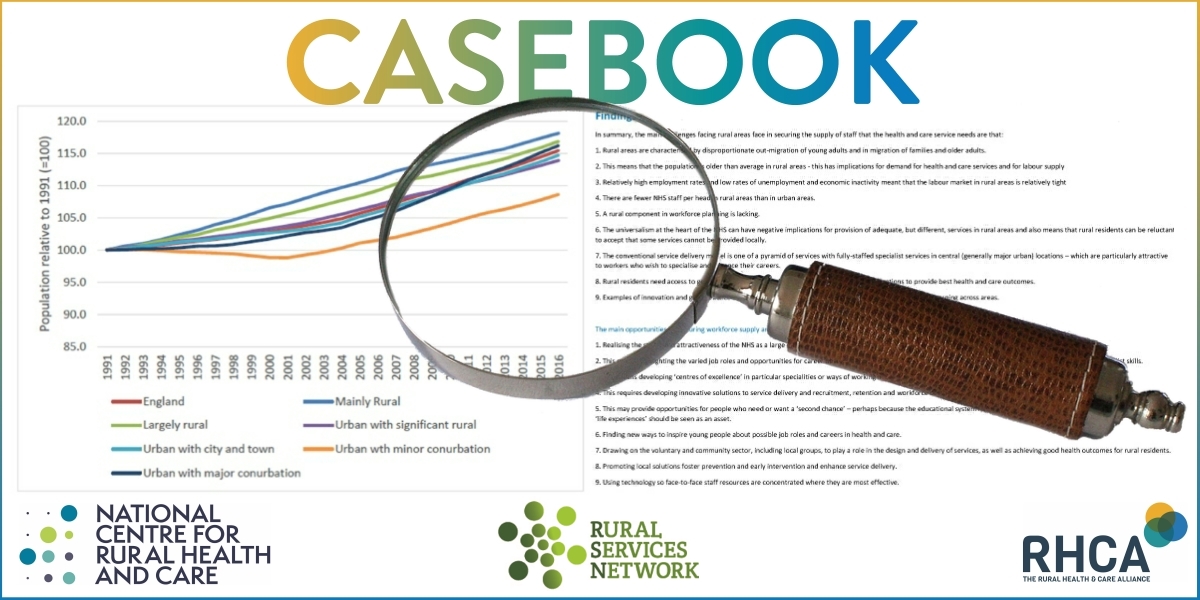 December 2021 Edition
Merry Christmas! There is a strong omicron agenda underpinning the next few weeks. I have tried to straddle stories pertinent to that and some stuff on a wider agenda including bikes and trees!!

NEWS COMMENTARY
Cyclist deaths soar on rural roads in England
Slightly different way to start casebook but this story in my mind links public health and roads policy. It tells us:
This is a depressing story and serves to remind us of how difficult a mix cyclists and rural drivers are. Lest anyone think the dangerous relationship between cyclists and other road users is only an urban phenomena this story gives us wider cause for thought. It tells us….
The coronavirus lockdowns created a cycling boom in England, with record numbers of people out on their bikes to get exercise and fresh air.
However, official data from the Department of Transport also shows that many more cyclists died on rural roads in 2020 than in the previous two years.
89 people lost their lives on countryside roads last year - up by almost 50% from 60 fatalities in 2019.
In 2018, 48 cyclists were killed on rural roads.
This was despite fewer vehicles using rural routes, and a marked drop in the amount of traffic during the pandemic restrictions.
NFU Mutual - the specialist rural insurer - is launching a campaign designed to improve the safety of those using rural roads.
Overall, including car drivers, horse riders, and pedestrians, two-thirds more people, just over 3,100, were killed using roads in the countryside than roads in the cities.
Between 2018 and 2020, there were 3,115 fatalities on rural roads in England, and 1,880 on urban ones. During the same two-year period, almost 30,000 people were seriously injured on rural roads.
As the temperature drops and the dark takes hold, NFU Mutual has joined forces with British Cycling and the British Horse Society to launch a campaign called Respect Rural Roads, urging those travelling around the countryside to take more care.
Full article: https://www.bbc.co.uk/news/science-environment-59477788
---
Doctors report 13,000 cancelled operations in UK over two months
This is a terrible and enduring backwash from the pandemic which is set to be made much worse by omicron. This story tells us:
UK hospitals have cancelled at least 13,000 operations over the last two months as they struggle to cope with record demand for NHS care and people sick with Covid-19.
Figures collected by A&E doctors showed that 13,061 planned surgeries had to be called off during October and November because of shortages of beds and staff.
However, the cancellations occurred at just 40 of the several hundred NHS hospitals across the four home nations, so those 13,061 are likely to be a major underestimate of the scale of the problem.
Dr Adrian Boyle, a vice-president of the Royal College of Emergency Medicine (RCEM), which published the data, said the cancellations represented "a stark warning for the months ahead".
Full article: https://www.theguardian.com/society/2021/dec/07/doctors-report-13000-cancelled-operations-in-uk-over-two-months
---
Woodland walks save UK £185m a year in mental health costs, report finds
In these difficult times something to cheers us all up. This story tells us:
Walks taken by people in UK woodlands save £185m a year in mental health costs, according to a report.
Spending time in nature is known to boost mental health, but the report by Forest Research is the first to estimate the amount that woodlands save the NHS through fewer GP visits and prescriptions, reduced hospital and social service care, and the costs of lost days of work. The research also calculated that street trees in towns and cities cut an additional £16m a year from antidepressant costs.
The researchers believe the true savings are likely to be significantly higher. The report shows the importance of woodlands, they said, which the government is already aiming to expand to tackle the climate and wildlife crises.
The coronavirus pandemic has increased the prevalence of mental illness, and the NHS was already increasing its spending on treatments. This includes green social prescribing, where activities including nature visits are used to help sufferers. In polling by Forest Research, more than 90% of respondents said woodlands were important to them in reducing stress.
Full article: https://www.theguardian.com/environment/2021/dec/04/woodland-walks-save-uk-185m-a-year-in-mental-health-costs-report-finds
---
Covid: Doctors' leaders back postponed health checks
Well this story is the perfect cue for me to ask you whether you think we can deliver on Boris's step change in vaccination policy? It tells us:
Doctors' leaders have welcomed plans to allow GPs in England to defer some services to deliver Covid booster jabs instead.
Practices can postpone minor surgery and routine health checks for over-75s and new patients until 31 March.
All adults in England are expected to be offered boosters by the end of January in response to the emergence of the Omicron variant.
A further 75 Omicron cases were confirmed in England on Friday.
Those cases took the total for England to 104. Since then, Scotland has recorded one further case on Saturday, taking the total for the UK as a whole to 135 - including one confirmed case in Wales.
On Saturday the UK reported a further 42,848 cases of coronavirus and 127 deaths within 28 days of a positive Covid test while 372,557 booster jabs were administered on Friday.
Dr Farah Jameel, the GP committee chair of the British Medical Association, said the new measures would release GPs from "filling out paperwork" and chasing unnecessary and often undeliverable targets.
She told BBC Radio 4's Today programme: "We have been struggling with significant prevailing workforce pressures - backlog pressures, winter pressures, pandemic pressures.
Full article: https://www.bbc.co.uk/news/uk-59533750
---
Social care: Demand pushes unpaid carers 'to the brink'
A familiar ring to this story even though it is filtered through the lens of Wales! It tells us:
Carers have been "pushed to the brink" during the pandemic, according Beth Evans, a policy manager at Carers Wales.
The charity's research in June showed 72% of carers had reported exhaustion from the additional care responsibilities they had taken on.
"It's really demoralising - services haven't fully reopened after the pandemic for carers with quite intense caring responsibilities," she said.
"To add additional responsibilities on to them, when they really are at breaking point, without adequate support, is really unfair."
Cardiff and Vale's plea for family support comes as no surprise to the charity.
"It's a desperate situation, I completely understand why they're asking. But they need to make sure that those families and those carers get the adequate support and equipment that they need to care safely and look after their own health.
"Otherwise, what will happen, is that the health and social care services will end up with two patients instead of one. Nobody wants that."
Health Minister Eluned Morgan said people in social care had done an "incredible job", but there was a shortage of social care workers, prompting health boards to ask relatives to fill in.
"We have put extra packages in place for unpaid carers and additional significant funding in place as we go into the winter months," she added.
Full article: https://www.bbc.co.uk/news/uk-wales-59520403
---
MEMBER ARTICLES
We'd love to hear from you - share what you're proud of
If you have something you would like us to feature in a future edition, please let us know by clicking here to send us an email.
This month we hear from two members, read on:

Looking to develop your career or strengthen your medical team?
Apply now to study in January or September
The School of Medicine at the University of Central Lancashire offers a wide range of post-qualification and professional courses delivered in collaboration with service providers and patients.
Please share with your colleagues who may be interested in developing knowledge and skills in the following areas:
Many of our courses allow you to convert your previous Continuing Professional Development (CPD) study into academic credits which will count towards your postgraduate award. Most of our courses can be studied part-time. Some offer online or blended learning, while others are taught in CPD blocks, building to a higher qualification. So you'll be able to fit your learning around the demands of your professional life.
Our courses are designed to equip you with the clinical skills, advanced knowledge and experience you require to deliver outstanding patient care and meet the needs of the future medical economy. During your time with us you'll have access to state-of-the-art teaching and learning facilities, and you'll be taught by dedicated teams of highly skilled clinicians and leading academics.
---
Ageing without children in rural Lincolnshire: an exploratory study
People who are ageing without children are currently 'invisible' in policy and practice
The numbers of people who are ageing without children is set to grow. In 2019 the Office of National Statistics suggested that the numbers of women aged 80 and over without children is expected to increase from 23,000 in 2019 to 66,000 by 2045.
Policy is usually based on the assumption that older people have children who are willing and able to provide support and assistance to their ageing parents.
Despite growing evidence that ageing without children does not lead to a 'diminished' or 'impoverished' life, ageing without children is still positioned as a risk factor for older women and men.
Hearing the voice and experiences of people who are ageing without children is important in light of their relative invisibility in policy and practice.
To find out more about this important topic and read a full briefing report click here.
---
NATIONAL CENTRE UPDATE
Parliamentary Inquiry
I can announce that the provisional date for the launch of the much-awaited Parliamentary Inquiry is 1 February. We are hoping to announce a very important keynote speaker for the launch but that was of course before the potential on set of omicron. Still watch this space.
English Indices of Deprivation
The Centre were invited to a small group meeting of key informants convened by Defra to consider the potential to open up a debate about making this a more rural sensitive data set last week. I am optimistic particularly based on the work of Professor Andy Jones at University of East Anglia that we can get some traction in this debate. If you like to see his current data set which puts a rural nuance into the current approach drop me an email.
Rural Proofing Toolkit
Our discussion about the roll out of the toolkit in Northern Ireland continues to bear fruit and we believe that it should be possible to develop some bespoke case studies and to provide a rural socio-economic commentary based on the country specifically within the toolkit.
---
FUNDING OPPORTUNITIES
This month we focus on four funding streams:
Western Charity Awards 2022, PilotLight – funds for community, welfare and youth
Your Best Friend – support for young women and young non-binary people
The Weavers Company – grants to support offenders, ex-offenders and young people
Suicide Prevention Fund – to support voluntary, community and social enterprises
To find out more about each of these funds click here
---
Spread the word
If you know of other organisations that you think would benefit from joining the Rural Health & Care Alliance, please click here to email us and let us know.
---
RURAL SERVICES NETWORK
Up to date news on Health and Care
The Rural Services Network provides a useful source of themed news content and data. Check out the latest news on Health & Wellbeing and Vulnerability, where you'll find articles on a diverse range of rural issues affecting rural communities. You might also find this research on Over 65 Population Projections useful too.
Latest from RSN Member Insights
RSN Member Insights is the place to discover the statistics that define communities within our membership. It is regularly updated with new analyses, and these will be highlighted in the 'What's New' section of the RSN's Weekly Rural Bulletin. The Rural Bulletin also provides a selection of the most rurally topical news items, so do subscribe and encourage your colleagues to subscribe to what is an invaluable weekly periodical.
To make a suggestion of data that would benefit you by being included in the Member Insights section, please email Dan Worth, our Research and Performance Analyst, at dan.worth@sparse.gov.uk.