A quarterly bulletin facilitated by your membership of the Rural Services Network highlighting a selection of current rural economic development news, issues and opportunities


Long-term, funded Rural Strategy urgently needed
The RSN believes that the next Government should take the lead and work with interested organisations to produce a comprehensive long term and funded Rural Strategy.
RSN has developed a Template Rural Strategy which sets out the rational for calling for such a strategy. RSN believes that it should include the following component parts and the Template Rural Strategy sets out evidence to support their inclusion:
A Thriving Rural Economy
A Digitally connected countryside
A Place everyone can get around
An Affordable Place to live
A fair deal on health and social care
A Place to learn and grow
A settlement (including fair funding for rural services) to support local action
A rural proofed policy framework
Numerous organisations and individuals across the country have joined the call on the future government for a Rural Strategy. You can add your support to the campaign and find out more via this link.
---
Business Advice Success in Derbyshire Dales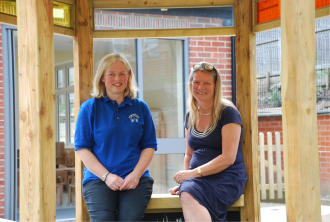 Now in its fourth year the one-to-one business advice service offered by Derbyshire Dales District Council, delivered as part of the D2N2 Growth Hub, has gone from strength to strength. The service offers SMEs hands-on face to face support on business planning, access to finance and training opportunities. Over the last three years the advice service has helped local firms access almost £1.5m in external grants, helping to create jobs and increase business productivity.
Steve Capes, Head of Regeneration and Policy at Derbyshire Dales District Council says "Derbyshire Dales Business Advice has enabled businesses to access practical help delivered locally, whether it be in planning for growth, completing a funding application or with accessing specialist support. Around 90% of our businesses employ less than 10 people and, unlike larger companies, they often do not have the in-house time or expertise to plan the next stage, work up proposals and source grants and loans. Our Business Advisor can assist with all this and help them move forward. In particular, the advice service has been instrumental in helping smaller businesses access funding support from Peak LEADER and the RDPE Growth Programme."
Heather Bradford, Derbyshire Dales Business Advisor, says "Over the last few years there have been a wide range of different funding schemes available. It is really difficult for a business to keep abreast of them all and identify which ones may be relevant to them. This is one of the ways we can help. Firstly, the business has to have a clear picture of what they want to achieve and talking it through can really help in the planning process."
Businesses assisted range across employment sectors, from manufacturing and engineering to creative industries, technology, biomedical sciences, food and drink and the visitor economy.
The business advice service is funded by Derbyshire Dales District Council and the European Regional Development Fund. You can find out more via this link.
---
UK Industrial Strategy and the rural contribution
"Rural places and economies have potential opportunities to enhance the processes and outcomes of the UK Industrial Strategy, but local and national decision makers need to seek out and respect their contributions." This is the opening text of a policy and practice paper produced by the Rural Enterprise UK team.
The paper goes on to say that rural places, firms and communities can contribute positively to the majority of the UK Industrial Strategy's Grand Challenges, foundations of productivity, sector deals and Local Industrial Strategies and outlines a number of ways in which this could be brought to fruition.
Current visibility of the rural contribution in the UK Industrial Strategy is low and there is an onus on both rural stakeholders and policy makers at all levels to change this.
You can read the full paper via this link.
---
Forest of Dean Coastal Communities Fund Success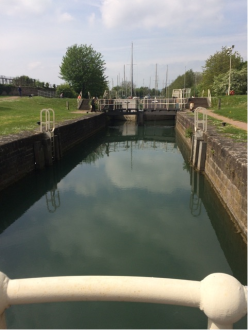 The Lydney Coastal Communities Team (LCCT), chaired by the Environment Agency and administered by the Forest of Dean District Council's Regeneration Team, have been successful in their bid for £2.1M from the Government's Coastal Communities Fund. The 'Destination Lydney Harbour' project will create safe, attractive transport routes into the harbour and develop the area as a recreation and tourism destination. Existing buildings will be upgraded with new toilets, a heritage information point and a new café will be installed. Mooring and seating points will be installed, and improvements made to cycle routes, highway and station approaches and canal and harbour. Signage will be improved, and a new public art installation will welcome visitors to the site. A community rowing boat building project is also planned.
Situated on the west bank of the River Severn, Lydney was allocated Coastal Community Team Status in 2015, making them eligible for the funding. The fund helps to develop and improve local attractions, create jobs and promote socio-economic growth in Coastal Communities.
The Destination Lydney Harbour bid was submitted at the end of January 2019. In March the Regeneration Team were informed that the project had been placed on a reserve list that could be brought forward should further funding become available. The Lydney bid is one of only 5 projects that have been selected to go forward from the reserve list. The Lydney Coastal Communities Team (LCCT) is a multi-partnership group with membership representing interests at the local, district and county level. Anyone with an interest in the docks and harbour is welcome to attend.
For more information contact Rich Morgan at the Forest of Dean District Council.
---
Borderlands Inclusive Growth Deal conference success

It is anticipated that delivery of schemes under the £394.5million Borderlands Inclusive Growth Deal will start next year - delegates at the second Borderlands Conference have been told.
Earlier this year the five councils which make up the Borderlands Inclusive Growth Deal (Carlisle City Council, Cumbria County Council, Dumfries and Galloway Council, Northumberland County Council and Scottish Borders Council) signed the 'Heads of Terms', securing £85m from the Scottish Government, £265m from UK Government and £44.5m from the local authorities.
The conference, held at the end of November 2019, attracted more than 300 delegates who heard that detailed work is now taking place on business cases, which would then need to be approved by government before money is released for projects - with delivery scheduled to start next year.
Specific funding has been confirmed for some projects, including £8 million for a Dairy Innovation Centre in Dumfries and Galloway, £10 million to support natural capital innovation across the Borderlands region, £19 million for the Mountain Biking Innovation Centre at Glentress in the Borders, £15 million for Carlisle Station in Cumbria, £5 million for Alnwick Garden in Northumberland. A feasibility study into the extension of the Borders Railway from Carlisle to Tweedbank will also be funded to the tune of £10 million.
The Deal will also mean an investment of £31 million in green energy projects, with much needed improvements in digital and mobile connectivity across the region. The importance of the area's towns will be the focus of a place investment programme linked to Destination and Business Infrastructure investments. There will also be £7 million to develop key skills needs to boost the visitor economy in the South of Scotland.
You can read more and keep up to date with news on the Borderlands deal via this link.
---
Economic Factsheets available by local authority area
To inform and contextualise a local authority area's economic situation, RSN has produced factsheets for every member authority providing a wide range of facts, figures and associated graphs. The factsheets provide rural and urban averages, and averages for the classification of the authority (for example district, unitary or county average). These are incredibly useful and have proved very popular with RSN members. You can access all the factsheets via the RSN website.
---
OECD Rural Development Conference: Delivering Well-being
The 12th OECD Rural Development Conference took place in Seoul in September this year bringing together over 300 participants from 30 OECD Member and non-Member countries and over 2500 following proceedings online.
The OECD took the opportunity to promote its new vision for rural development - Rural Policy 3.0: A people-centred approach to rural development as well as the OECD Principles on Rural Policy which provide practical guidelines on how to implement rural development policies.
The main conference offered experiences and policy actions on the three main pillars:
innovation, technological change and well-being
rural communities fit for all ages
a just transition to a low carbon economy for rural areas
All materials from the conference are available on the conference webpage.
---
2019 Index of Multiple Deprivation Update does not solve Rural Concerns
In September the Ministry of Housing, Communities and Local Government (MHCLG) released an updated version of its Index of Multiple Deprivation, to be known as IMD2019. This replaces a version which was produced four years earlier.
Brian Wilson, writing on behalf of RSN, argues "The 2019 version of this Index does not solve rural concerns, but it is likely to be widely used and should not be ignored."
Brian goes on to say "In villages and smaller rural settlements the IMD fails. The typical pattern here is scattered deprivation, with deprived households interspersed with more affluent households. What the IMD gives is a fairly meaningless deprivation score which is the average of affluence and deprivation."
Nevertheless, Brian argues, IMD still matters: "The IMD has been widely used in the past to justify needs, target public policies, identify areas eligible for initiatives and assess project funding bids. Such uses go beyond Whitehall Departments, including those like distributors of National Lottery funding. There is little reason to think this situation will change.
"In practice, those working with the rural evidence base may find themselves needing to make careful use of the IMD2019, supplementing it with other evidence to reflect local needs and settlement patterns wherever possible. Even if acknowledged by some, they will need to keep restating the particular nature and geography of rural deprivation."
You can read the more on this topic and access IMD2019 via this link.
---
Digital Connectivity Portal for local authorities
The Digital Connectivity Portal has been developed by the Department for Culture, Media & Sport as an online resource for local authorities and communications network providers with guidance on how to encourage investment in fibre and mobile networks at the local level. The portal was launched in January 2019.
The Portal provides practical guidance on areas such as: digital infrastructure strategies, enabling the use of local authority assets for network deployment, access agreements, considerations for the local planning authority, and street works. It will be updated periodically as new laws, regulations and examples of best practice develop.
You can access the portal here.
---
RDPE Growth Programme re-opens
The Rural Development Programme for England (RDPE) Growth Programme has reopened to support projects that invest in building businesses, creating new jobs and growing the economy in rural areas of England.
Businesses and other organisations could be eligible for a Growth Programme grant if their business is carrying out a project to create jobs or bring more money into the rural economy.
There are 3 types of grant:
Business development
Food processing
Rural tourism infrastructure
The deadline for expressions of interest is 20 February 2020. You can read more via this link.
---
Get your business ready for Brexit
The Department for Business, Energy & Industrial Strategy has advice available for businesses preparing for Brexit. You can access the relevant information via this link.
---
Statistical digest of rural England published
Official statistics concerning rural England are published regularly by Defra. The latest November 2019 edition of the "Statistical Digest of Rural England" contains a wide range of useful statistics and is available via this link. These cover:
Rural population & migration
Rural Economy
Rural living
Defra's October 2019 "Rural Economic Bulletin" comparing high level economic indicators across rural and urban England has also been published and is available via this link. The indicators currently used are:
claimant count – proportion of working age population claiming unemployment benefits
economic activity – proportion of economically active population unemployed and proportion of working age population in employment
redundancies – number of redundancies per 1,000 workers
house prices - average house prices and annual percent change
---
Tailored local information for Neighbourhood Planning available
A successful neighbourhood plan must be based on evidence and an understanding of the place they relate to. Communities need to gather a range of evidence and local knowledge before writing their plan. RSN has collated a selection of evidence, which may be useful to communities in starting to shape their evidence base. This is tailored to each local authority area and is available via this link.
---
All Party Parliamentary Group – influence in Westminster
The Rural Services APPG supported by RSN provides an excellent opportunity to put issues of the moment in front of MPs in the heart of Westminster and to seek to influence national debate. If you have any views on key topics which should be covered in future APPGs please contact Andy Dean.
---
Chambers of Trade – keep calm and sign up!
RSN exists to enable the issues facing the rural areas of England to be identified, information and good practice to be shared and government to be challenged to address the needs and build on the opportunities which abound in rural areas. We have a number of Chambers of Trade, Commerce and Local Business Networks who are members of RSN and currently receive our bulletins. If there is a business organisation in your area who you think would find our bulletins useful, please pass this bulletin onto them and ask them to contact Andy Dean with their contact details so we can ensure they are included in future distributions.
---
Future editions of the Rural Economy Spotlight
The next edition of this bulletin will be distributed in March 2020. If you have any suggestions as to future content or would like to submit a short article for inclusion please contact Andy Dean.