A quarterly bulletin facilitated by your membership of the Rural Services Network highlighting a selection of current rural economic development news, issues and opportunities


Rural Economy Toolkit launched

The Institute of Economic Development (IED) and the Rural Services Network (RSN) have devised a new practitioner-focused toolkit which is intended as a guide for "anyone seeking to raise rural relevance in the economic agenda".
The Rural Economy Toolkit, launched in November 2020, is designed to ensure that rural areas are better recognised in economic strategies and to enable the identification of new opportunities to drive forward rural initiatives.
The IED and RSN collectively believe that rural economies present great opportunities for the UK and have been somewhat overlooked in recent economic policy, including in the development of the UK Industrial Strategy (and subsequent local versions) and the Government's Plan for Jobs. A recent report from the RSN states that predominantly rural areas in England contributed £260 billion of Gross Value Added to the national economy during 2018, which accounts for almost a 16% share of England's economic output. That rural share has reduced somewhat over time, from 16.4% in 2010 to 15.9% in 2018, as London has expanded further its share of the country's activity.
Acknowledging that "the situation needs to be addressed", with the UK required to better utilise its overall resource base, its existing built assets and infrastructure and the whole of its population through more even distribution of productive effort, the Rural Economy Toolkit:
Uncovers the issues that are preventing rural economies from gaining full recognition.
Reviews some of the policy drivers that are affecting rural economies.
Outlines some of the 'mega trends' which will create change in rural economies but links these to opportunities.
Provides a number of case studies of different rural economy initiatives as well as some examples of successful rural businesses.
Identifies the steps that can be taken to ensure that rural economies remain in the economic narrative.
Summarises the key measures that rural economies can address to answer "what looks good".
You can read more and access the toolkit via this link.
---
Levelling Up and UK Shared Prosperity Funds included in Spending Review
As part of the 2020 Spending Review, the government has launched a new £4 billion Levelling Up Fund that will "invest in local infrastructure that has a visible impact on people and their communities and will support economic recovery."
The Spending Review states: "Moving away from a fragmented landscape with multiple funding streams, this new cross-departmental Fund for England will invest in a broad range of high value local projects up to £20 million, or more by exception, including bypasses and other local road schemes, bus lanes, railway station upgrades, regenerating eyesores, upgrading town centres and community infrastructure, and local arts and culture. It will be open to all local areas in England and prioritise bids to drive growth and regeneration in places in need, those facing particular challenges, and areas that have received less government investment in recent years. SR20 makes available up to £600 million in 2021-22. The government will publish a prospectus for the fund and launch the first round of competitions in the New Year."
The Spending Review also includes an initial £220 million of investment in the next financial year "to help local areas prepare for the introduction of the UK Shared Prosperity Fund."
The Spending Review states: "A portion of the UKSPF will target places most in need across the UK, such as ex-industrial areas, deprived towns and rural and coastal communities. It will support people and communities, opening up new opportunities and spurring regeneration and innovation. Its funding profile will be set out at the next Spending Review."
The Spending Review goes on to state that the UKSPF will priorities:
investment in people and skills tailored to local needs, such as work-based training, supplementing and tailoring national programmes (e.g. the Adult Education Budget); and other local support (e.g. for early years)
investment in communities and place including cultural and sporting facilities, civic, green and rural infrastructure, community-owned assets, neighbourhood and housing improvements, town centre and transport improvements and digital connectivity
investment for local business including to support innovation, green and tech adoption, tailored to local needs.
You can read the full Spending Review documentation via this link.
---
Boosting businesses in Horsham

Horsham District Council has appointed the Chichester College Group and Solent University to carry out a programme of free training and support for district-wide high street businesses to help them trade effectively during the ongoing pandemic.
The innovative new programme, called the Horsham Market Towns Programme (HMTP), will focus on enabling businesses to adapt to changing trading conditions and is fully funded by the EU's Reopening High Streets Safely Fund. The programme comprises six virtual interactive workshops with 15 one-to-one follow up site visits or online sessions, with individual businesses. You can read more about the Programme here.
Commenting on the new training programme, Horsham District Council Cabinet Member for the Local Economy Cllr Paul Clarke said: "These webinars are free to attend and will provide just the right skills development and insights, as well as opportunities to discuss new business operating models and emerging high street trends."
The District Council have also set up an innovative 'Virtual Horsham' shopping tool which allows people to order products from local stores to click and collect or be delivered. This is part of Horsham's campaign to encourage residents to Buy Local and support local businesses who have worked tirelessly throughout the lockdown to deliver vital services.
You can view the Virtual Horsham portal via this link.
Local businesses have been really creative in the run up to Christmas – none more so than in the Horsham village of Henfield where 32 local businesses have collaborated to create a series of hampers available to order for Christmas. Tremendous!
---
Acceleration of Borderlands Inclusive Growth Deal announced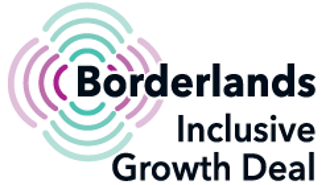 The Chancellor of the Exchequer has announced that the funding for the Borderlands Inclusive Growth Deal will be accelerated as the UK Government reconfirmed its commitment to the Deal. As part of the 2020 Spending Review, it was confirmed that the investment into the projects of the Deal would be delivered over 10 rather than 15 years. The local authority partners have agreed with the UK and Scottish Governments that the full Deal will be signed off by March 2021.
The Borderlands Inclusive Growth Deal is truly distinctive, covering the largest area of any local growth deal negotiated with the UK and Scottish Governments and the first cross-border deal.
Cllr John Mallinson, Leader of Carlisle City Council and Borderlands Partnership Board Co-Chair, said: "It's fantastic news that the Borderlands Inclusive Growth Deal investment of over £350m will be accelerated. The Deal is an ambitious approach to cross-border working between Governments, local authorities and other partners which will boost economic growth by helping existing business, encouraging new ventures and bringing a wealth of improvements to our region. The Deal will also provide crucial support to our region's recovery from the Covid-19 emergency and ensure we set in place strong foundations on which to build back better and greener, delivering inclusive and sustainable growth."
The Deal will deliver across four areas: improving places; enabling infrastructure; encouraging green growth; and supporting innovation, business and skills. You can read more about the deal here.
---
Rural Services Network brings you Economy Insights
The Rural Services Network provides a range of benefits and services to its membership and one of these is the Economy Insights service. This is where the RSN is dedicated to providing economic intelligence at a local level.
The RSN recognises the importance of the Rural Economy in supporting the recovery from Covid and the pandemic, to the nation as a whole and wants to enable its members to have the tools they need to work effectively.
The Economy Insights provides analysis of topic areas including estimates of unemployment, earnings, job density, working age population, that can be interrogated individually or combined to deliver an overarching summary of the economic situation in your area. Averages provide comparison to the wider economic landscape to assess how your area fares. The Economy Insights section is available on our website for members of the RSN to download and utilise in their day to day work and can be accessed via this link.
---
National Innovation Centre for Rural Enterprise up and running
The National Innovation Centre for Rural Enterprise (NICRE), launched in October, focuses on three interconnecting activities.
Filling gaps in current knowledge of rural enterprise and innovation – achieved by undertaking and commissioning new research.
Developing practical solutions with businesses, rural communities and economic development agencies – showing new approaches to rural innovation that can be scaled upto solve problems and realise new opportunities.
Providing evidence to influence better policy and supportfor rural businesses.
The founding higher education partners in NICRE are Newcastle University, the University of Gloucestershire and Warwick University with funding coming from Research England.
NICRE has now commenced operation and you can find out more about current and planned activities on the centre's new website here.
---
Surplus with Purpose fund for businesses
Businesses could be eligible for £50,000 funding from FareShare to help them reduce their food waste.
The Surplus With Purpose fund is open to companies seeking to unlock new or hard to reach surplus (or 'waste') food, as well as those that haven't previously worked with FareShare.
Businesses could be eligible for up to £50,000 worth of funding (greater sums can be negotiated where appropriate for high volumes of surplus food).
FareShare will safely divert edible surplus food via their UK-wide network of almost 11,000 frontline charities and community groups.
More information for businesses interested is available on the scheme's website.
---
Financial support for businesses during coronavirus
The government's support for businesses is changing with new announcements on a regular basis. All government information for business is available through their website via this link.
---
Revitalising Rural campaign
'Revitalising Rural: Realising the Vision' is a campaign led by the Rural Services Network to challenge Government on a number of policy areas that affect rural communities. The RSN is working hard to develop a document that reflects the needs of rural areas along with a number of asks for Government.
So far RSN has extensively consulted with members and developed a series of draft asks covering a wide range of areas including transport and access to Jobs, digital connectivity, Local Industrial Strategies, rural town centres and business support.
You can read the most recent documents and find out more about this campaign via this link.
---
Grants for broadband connection
Gigabit-capable broadband connections offer the fastest and most reliable speeds available, and the Government "is committed to a vision of a digitally connected Britain."
Homes and businesses in rural areas of the UK may be eligible for funding towards the cost of installing gigabit-capable broadband when part of a group scheme.
Rural premises with broadband speeds of less than 100Mbps can use vouchers worth £1,500 per home and up to £3,500 for each small to medium-sized business (SME) to support the cost of installing new fast and reliable connections.
More information is available via the website.
---
Apprentice incentives extended
Employers who hire a new apprentice between 1 August 2020 and 31 January 2021 can claim financial incentives from the government. This is to help businesses and the economy recover from the impact of the coronavirus (COVID-19) pandemic.
For apprentices aged:
16 to 24, you'll receive £2,000
25 and over, you'll receive £1,500
The payment is in addition to the existing £1,000 you'll already get for taking on an apprentice who is:
aged 16 to 18 years old
under 25 and has an education, health and care plan or has been in the care of their local authority
An incentive payment for hiring a new apprentice is different to the apprenticeship levy, and you can spend it on anything to support your organisation's costs. For example, you could spend it on facilities, uniforms, your apprentice's travel or their salary. You will not need to pay it back. More information is available via this link.
---
Get your business ready for end of Transition Period
The UK has left the European Union and is now in a transition period which is due to end at the end of this month.
The Department for Business, Energy & Industrial Strategy has advice available for businesses preparing for the new rules due to take effect from 1 January 2021. You can access the relevant information via this link.
---
Statistical digest of rural England published
Official statistics concerning rural England are published regularly by Defra. The latest November 2020 edition of the "Statistical Digest of Rural England" contains a wide range of useful statistics and is available via this link. These cover:
Rural population & migration
Rural Economy
Rural living
Defra's September 2020 "Rural Economic Bulletin" comparing high level economic indicators across rural and urban England has also been published and is available via this link. The indicators currently used are:
claimant count – proportion of working age population claiming unemployment benefits
economic activity – proportion of economically active population unemployed and proportion of working age population in employment
redundancies – number of redundancies per 1,000 workers
house prices - average house prices and annual percent change
---
Tailored local information for Neighbourhood Planning available
A successful neighbourhood plan must be based on evidence and an understanding of the place they relate to. Communities need to gather a range of evidence and local knowledge before writing their plan. RSN has collated a selection of evidence, which may be useful to communities in starting to shape their evidence base. This is tailored to each local authority area and is available via this link.
---
Future editions of the Rural Economy Spotlight
The next edition of this bulletin will be distributed in March 2021. If you have any suggestions as to future content or would like to submit a short article for inclusion please contact Andy Dean.