A quarterly bulletin facilitated by your membership of the Rural Services Network highlighting a selection of current rural economic development news, issues and opportunities


Innovation levels in urban and rural micro businesses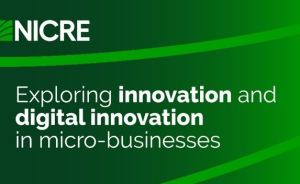 Research by the National Innovation Centre for Rural Enterprise (NICRE) has explored the levels of innovation and digital innovation in rural and urban micro-businesses.
Using data on more than 5,000 micro-businesses – firms with up to nine employees – in England and Wales, 'It's not where you are, it's where you want to go' (May 2021) has four key findings:



Rural micro-businesses are less likely to be innovating than similar firms in urban locations.
There is no difference between levels of digital innovation among rural and urban micro-businesses.
There are strong positive associations between micro-firms' business ambitions and both innovation and digital innovation.
There is a strong positive association between digital innovation and innovation related to products and processes.
The research, authored by Dr Serdal Ozusaglam and Professor Stephen Roper, from NICRE founding university partners the Enterprise Research Centre, suggests that levels of innovation reflect a combination of where firms are located and owner-managers' aspirations for growth or stability.
You can read the full report via this link.
---
SME Brexit support fund open for applications
The government has made £20 million available through the current SME Brexit Support Fund. Provided a business meets certain eligibility criteria, HMRC may provide funding towards the costs of training and/or professional advice, to help with changes to trade rules with the EU.
Traders can apply for up to £2,000 in total through two types of grants:
1. Grant for Training: The grants can be used to provide training on the following:
How to complete customs declarations
How to manage customs processes and use customs software and systems
Specific import and export related aspects including VAT, excise and rules of origin
2. Grant for Professional Advice: The grant can be used to get professional advice, so a business can meet its customs, excise, import VAT or safety and security declaration requirements.
You can find out more via this link.
---
Revitalising Rural: Realising the Vision
The Rural Services Network launched the Revitalising Rural: Realising the Vision campaign in March 2021. The campaign aims to set out a number of key asks of Government to help ensure rural areas are not left behind in levelling up England. Public services in rural areas should be fairly funded to ensure that additional costs of delivering rural services are recognised and adequately funded.
The RSN is urging the Government to give rural communities the consideration they deserve in post-pandemic policy making. With equitable funding and support, people living outside major cities in England will be empowered to fully contribute to the country's socio-economic recovery in the months and years to come.
All Government policies should be developed and implemented in ways which take into account the particular needs of rural communities and are designed to suit rural circumstances with local delivery wherever possible.
The campaign sets out key asks in a number of policy areas including rural transport, affordable housing, digital connectivity and access to health services.
You can view all of the campaign documents and policy asks at this link: https://www.rsnonline.org.uk/revitalising-rural
The Rural Economies Chapter highlights the particular characteristics of the Rural Economy and sets out a number of asks focusing on:
Dedicated Rural Funding Streams
Increased rural role and focus in LEPs
Targeted rural business support and guidance
The Rural Economies chapter which may be of specific interest to you is available at this link: https://rsnonline.org.uk/images/revitalising-rural/rural-economies.pdf
---
Celebrating LEADER projects in West Kent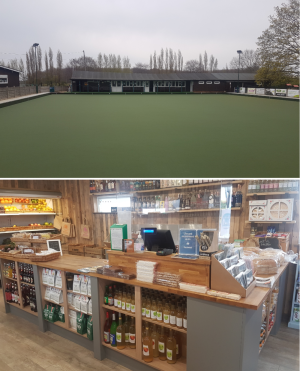 Since 2006, West Kent has benefitted from LEADER grant investment, a source of EU funding aimed at rural economies. In England, it is managed by DEFRA and distributed at a local level by Local Action Groups (LAGs) made up of private, public and community volunteers with experience and knowledge of local rural issues.
In West Kent, the West Kent Partnership LAG has overseen the LEADER programme across Sevenoaks, Tunbridge Wells and Tonbridge and Malling, awarding over £3 million in grant funding to 112 projects. Combined with their own match funding, this has generated approximately £8 million of investment into West Kent, with the aim of creating over 100 jobs. Funding has been awarded to farmers, growers, foresters, rural businesses and communities to help secure a sustainable future for rural West Kent, with grants ranging from approximately £500 to £150,000.
Beneficiaries have included businesses diversifying their production outputs (e.g. milk producers purchasing equipment to make cheese), setting up or expanding local shops, renovating buildings into holiday accommodation and redeveloping a bowls club for the benefit of the community.
With the UK's withdrawal from the EU, the programme has now closed but the need for investment in rural areas remains. It is hoped the Government's UK Shared Prosperity Fund will replace the support previously provided by LEADER. For more information on LEADER's positive impact in West Kent and how grant funding can improve rural economies, visit the 'Projects Supported' page on West Kent's website - www.westkentleader.org.uk
Two projects supported are shown in the attached images: a new artificial green and floodlights at Cobham Bowls Club and the redeveloped Spadework Farm Shop at West Malling.
---
Small businesses encouraged to lead the charge to net zero
The government is calling on every small business in the UK to take small, practical steps to cut their emissions as part of the UK's journey to net zero by 2050, in the run up to UN Climate Summit COP26 in Glasgow this November.
The Together for our Planet 'Business Climate Leaders' campaign is a new drive to encourage small and micro businesses to commit to cutting their emissions in half by 2030 and to net zero by 2050 or sooner through the new UK Business Climate Hub.
Small businesses can use the hub to find practical tools, resources and advice to understand their emissions and develop a plan to tackle them, as well as providing ideas for steps they can take.
Steps could include installing energy saving light bulbs, switching to electric vehicles and other cleaner forms of transport to reduce their carbon footprint, looking at environment-friendly packaging options, or introducing cycle to work schemes for employees.
The campaign will also provide small businesses with access to some of the UK's biggest businesses – including NatWest, Google, Scottish Power and BT – and leading climate experts to support them in taking the simple and practical steps to protect the planet, and the benefits of future-proofing and growing a low carbon business. Partner support will include hosting a range of collaborative events throughout summer, creating a small business training programme on taking green actions, and using their high-profile digital channels to drive small business audiences to the climate hub.
You can read more and access the UK Business Climate Hub via this link.
---
New research projects to shine spotlight on rural enterprise
Seven new research projects exploring rural enterprise across England are being launched.
The National Innovation Centre for Rural Enterprise (NICRE) has awarded £100,000 funding for research to be carried out by a variety of universities to expand its portfolio.
These projects are to shine the spotlight on rural creative industries, assess the impacts of COVID-19 on rural shoppers and retailers and consider innovation in rural and agricultural shows and implications for rural businesses.
Research is also being conducted to examine the performance of rural food hubs, explore the attitudes of rural entrepreneurs towards community well-being and future transport planning, understand the contribution of social enterprises to rural economies, and lift the lid on food, farming and forestry businesses in rural areas.
More details about each of the projects – which explore NICRE's themes of productive rural, smart rural, engaged rural and resilient rural will be available via this link.
---
Economic analyses available for your local authority area
The Rural Services Network provides a number of analyses that examine key statistics that reflect the economic situation in local authority areas. These analyses can be found within the Member Insights section on the RSN website. Updates to these and other analyses will be highlighted in the RSN's Weekly Rural Bulletin.
Economy Insights can be accessed at:
https://rsnonline.org.uk/category/economy-insights
An analysis of claimant counts up to February 2021 is the most recent update within this section and can be found at:
https://rsnonline.org.uk/claimant-count
For any feedback, please email Dan Worth, our Research and Performance Analyst, at dan.worth@sparse.gov.uk.
---
Pub is the Hub support available
If you know anyone who would like to consider ways in which their pub could diversify and support the local community then 'Pub is the Hub' is worth a look. They ask the following questions:
Would you like more information on developing your pub into a hub for your community?
Would access to experts in the licensing trade be something you would value before making any decisions on diversifying?
Would you like this support to be free of charge?
Would you welcome a grant of up to £3,000, subject to meeting our guidelines, to support any project you had identified?
Would you welcome PR and Media coverage free of charge?
If that all sounds good, then follow this link to find out more.
---
Support for Community Businesses
Support remains available under the Power to Change Community Business Renewal Initiative, a package of support for community businesses, in response to the covid-19 crisis. The support package contains a number of elements including:
Community Business Crowdmatch. This helps communities to develop, test or grow your community business. The fund is designed to help you raise funds to cover key costs, help you build your network of supporters and provide match funding. Working with Crowdfunder, Power to Change will offer an investment, up to £10,000, to match the amount raised by your supporters.
Community Business ReBoost Fund. This provides grant funding to support the development of a community share offer and achieve the standard mark, as well as match equity investment. The investments will be up to £25,000 of match funding, providing that the minimum share target is achieved. ReBoost Fund is designed to support community businesses to launch their first community share offer and is run by Power to Change in partnership with Cooperatives UK.
---
New president for UK Agricultural Economics Society
Prof Janet Dwyer, Director of the Countryside & Community Research Institute at Gloucestershire University, has taken the helm at the UK Agricultural Economics Society (AES), which promotes study and teaching within the domains of agricultural, food and related industries, rural society and the environment.
Janet, who is also co-director of the National Innovation Centre for Rural Enterprise (NICRE), and is leader for NICRE in the south west, said: "I am extremely honoured and humbled to have been elected as the president of the AES which has a long and celebrated history. I have been a member of AES since 1986 and greatly appreciate its role in supporting research and policy, embracing the sustainability agenda and supporting business adaptation and development, in recent decades.
"At a time of great uncertainty for agricultural and rural economies with on-going challenges from COVID-19, the climate crisis, post-Brexit policy and market turbulence, there has never been a greater need for strong applied agricultural economic research and analysis, rooted in real-world experience.
"I have called for members of the society to help promote a more ambitious and diverse understanding of their discipline, and what it has to offer to policy and business communities in these critical decades of the early 21st century."
You can read more on this story here.
---
Broadband funding available
Gigabit-capable broadband connections offer the fastest and most reliable speeds available, and the Government "is committed to a vision of a digitally connected Britain."
Homes and businesses in rural areas of the UK may be eligible for funding towards the cost of installing gigabit-capable broadband when part of a group scheme.
Rural premises with broadband speeds of less than 100Mbps can use vouchers worth £1,500 per home and up to £3,500 for each small to medium-sized business (SME) to support the cost of installing new fast and reliable connections.
More information is available via the website.
https://gigabitvoucher.culture.gov.uk/
---
Financial support for businesses during coronavirus
The government's support for businesses is changing with new announcements on a regular basis. All government information for business is available through their website via this link.
---
Find information on new rules following Brexit
The Department for Business, Energy & Industrial Strategy has advice available for businesses following the UK's departure from the European Union. You can access the relevant information via this link.
---
Statistical digest of rural England published
Official statistics concerning rural England are published regularly by Defra. The latest May 2021 edition of the "Statistical Digest of Rural England" contains a wide range of useful statistics and is available via this link. These cover:
Rural population & migration
Rural Economy
Rural living
Defra's April 2021 "Rural Economic Bulletin" comparing high level economic indicators across rural and urban England has also been published and is available via this link. The indicators currently used are:
claimant count – proportion of working age population claiming unemployment benefits
economic activity – proportion of economically active population unemployed and proportion of working age population in employment
redundancies – number of redundancies per 1,000 workers
house prices - average house prices and annual percent change
---
Tailored local information for Neighbourhood Planning available
A successful neighbourhood plan must be based on evidence and an understanding of the place they relate to. Communities need to gather a range of evidence and local knowledge before writing their plan. RSN has collated a selection of evidence, which may be useful to communities in starting to shape their evidence base. This is tailored to each local authority area and is available via this link.
---
Future editions of the Rural Economy Spotlight
The next edition of this bulletin will be distributed in September 2021. If you have any suggestions as to future content or would like to submit a short article for inclusion, please contact Andy Dean.