07.01.2019
Spotlight on Vulnerability - Broadband Edition (January 2019)

Welcome to the latest newsletter from the Rural Vulnerability Service - brought to you by the Rural Services Network and the Rural England CIC in association with Calor.
The vulnerability service aims to disseminate information about three key rural issues: fuel poverty, broadband and rural transport.
This newsletter focuses on the availabilty of broadband across rural areas.

Latest updates:
1 January 2019
Poor broadband and mobile coverage are still holding small businesses back, particularly in rural areas. (Blackpool Gazette)
3 January 2019
Farm businesses are seizing the initiative to tackle the challenge of poor mainstream broadband connections by investing in their own private high-speed networks. (Farming UK)
12 December 2018
A village street in Gloucestershire has been named as the slowest for broadband internet, according to an annual survey. (BBC Online)
8 December 2018
A business owner has said slow internet speeds mean he has to take a 10 minute drive in order to email clients. (BBC Online)
19 December 2018
Broadband and mobile services have improved over the past year, but large areas – and particularly rural areas – are still "poorly served", Ofcom has found. (Silicon)
14 December 2018
The broadband regulator says it hopes to develop long-term plans to support investment into full fibre networks across the UK.
22 December 2018
Broadband and mobile phone coverage in Hampshire is in urgent need of improvement, according to the Country Land and Business Association. (The News)
7 December 2018
Customers who remain with their broadband provider and don't haggle for a better price are being hit with "loyalty penalties" of up to £220 a year, says consumer watchdog Which? (ISP Review)
20 December
Rural crime, connectivity and Brexit will dominate the agenda for Oxfordshire's rural economy in 2019, say landowners.
5 December 2018
An authority behind a drive to help nearly 200,000 premises receive superfast broadband has issued fresh advice to residents with concerns over the speeds they receive. (Northern echo)
5 December 2018
A village's bid for faster internet speeds has been delayed for months after a broadband box was damaged when it was crashed into. (East Anglian Daily Times)
16 December 2018
Internet users are having to put up with download speeds that are, on average, only half as fast as their neighbours. (Whitchurch Herald)
1 December 2018
South Norfolk has become the first rural district in East Anglia to offer every home and business access to broadband download speeds of at least 10Mbps. (Diss Mercury)
19 December 2018
Brexit and broadband coverage have been highlighted as key issues for the Island's rural economy. (County Press)
27 November 2018
The Broadband for the Rural North (B4RN) project, which is deploying a community built rural broadband network, is awaiting confirmation it will still be eligible for the EIS scheme. (ISP Review)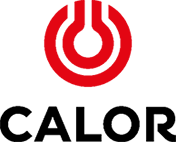 Sponsored by Calor, the Rural Vulnerability Service is a FREE information service brought to you by the Rural England Community Interest Company in association with the Rural Services Network.

Calor was set up 80 years ago with the intention of bringing clean, efficient and modern energy to rural Britain. This focus continues today with 75% of Calor's business in the British countryside. Calor recognises the need to address climate change and energy efficiency and so has introduced bioLPG to the UK market in 2018, the first LPG supplier to do so. BioLPG requires no changes to the customer's appliances, it just reduces carbon emissions by up to 80% and burns just as cleanly as fossil LPG.

Furthermore, Calor's transport solution – LPG Autogas – can deliver significant air quality and environmental benefits, and at around half the cost of petrol and diesel benefits the hard-pressed motorist too. Over 150,000 motorists already benefit from this cleaner and affordable fuel, which is available from over 1,400 refuelling stations across Britain.
---
Disclaimer:
Articles in this newsletter are included for information only and do not necessarily reflect the views of the Rural Services Network, Rural England CIC or Calor.
---
Reports and Publications:
| | | |
| --- | --- | --- |
| For reports & publications on fuel poverty, click here | For reports & publications on rural broadband, click here | For reports & publications on rural transport, click here |
---
National Statistics:



For UK National Statistics on fuel poverty, click

here



For UK National Statistics on rural transport, click

here



For UK National Statistics on rural broadband, click

here
---
Useful links:
---
How to save local buses
Guide for those wishing to save local buses from cuts
---