10.09.2018
Spotlight on Vulnerability - Fuel Poverty Edition (September 2018)

Welcome to the latest Spotlight on Fuel Poverty - brought to you by the Rural Services Network and the Rural England CIC in association with Calor.

Limited options for fuel in rural localities – many of which lack mains gas – make efficient fuel use and insulation particularly important for countryside communities.

In addition, rural residents face the challenges of lower average wages, an ageing population and single-skin, solid wall or non-cavity wall properties.

The Rural Services Network believes the national picture must not mask this extra rural dimension.
Latest headlines:
6 September 2018
The scheme offers the most vulnerable people a reduction on their energy bills over the coldest months. (Chronicle Live)
30 August 2018
A freeze on housing benefit could force thousands of tenants into homelessness, particularly single young people, the Chartered Institute of Housing warns. (MoneyWise)
6 September 2018
A GRANTS programme which last year supported a Keighley project has launched its latest round of funding. (Keighley News)
15 August 2018
Fracking, though, is not a kiss of life for our countryside, and it will not have any meaningful impact on fuel poverty. (yorkshire post)
7 September 2018
A Tyneside engineering firm is planning to grow its operations and double its turnover after securing a six-figure investment from the North East Growth Capital Fund. (BQ Live)
3 September 2018
Over 40% of UK solar installers are considering leaving the industry entirely, while 78% of installers are considering reducing staff levels due to recent Government proposals. (Envirotec Magazine)
10 August
Local MP Gavin Newlands met a local energy efficiency agency to find out more about their work to help people living in fuel poverty. (Renfrewshire News)
9 August 2018
ROCKETING energy prices will trigger a rise in winter deaths, campaigners warned last night. (The Express)
7 August 2018
Progress in the efficiency of household energy use can lead to benefits for human health and well-being, environmental quality, economic productivity, and urban development. (AZO CleanTech)
28 August 2018
An installer has donated an OSO Hotwater cylinder he won in a competition to the Heroes of Heat campaign. (HVP Magazine)
7 August 2018
Customers on 'safeguard tariffs' can now be charged £47 a year more after rise in wholesale energy costs
6 Septembver
Launched in April 2011, the scheme and offers the most vulnerable people a reduction on their energy bills over the coldest months – but it is not open long. (The Mirror)
30 August 2018
An action plan on fuel poverty is to be drawn up by Warwick District Council after a report revealed that around 6,600 homes within its boundaries were affected. (Leamington Courier)
5 September 2018
A CAMPAIGN has launched to ensure that residents at risk of fuel poverty and those who live in uninsulated homes get the help they need. (Northern Echo)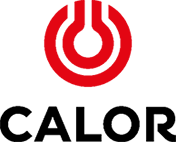 Sponsored by Calor, the Rural Vulnerability Service is a FREE information service brought to you by the Rural England Community Interest Company in association with the Rural Services Network.

Calor was set up 80 years ago with the intention of bringing clean, efficient and modern energy to rural Britain. This focus continues today with 75% of Calor's business in the British countryside. Calor recognises the need to address climate change and energy efficiency and so has introduced bioLPG to the UK market in 2018, the first LPG supplier to do so. BioLPG requires no changes to the customer's appliances, it just reduces carbon emissions by up to 80% and burns just as cleanly as fossil LPG.

Furthermore, Calor's transport solution – LPG Autogas – can deliver significant air quality and environmental benefits, and at around half the cost of petrol and diesel benefits the hard-pressed motorist too. Over 150,000 motorists already benefit from this cleaner and affordable fuel, which is available from over 1,400 refuelling stations across Britain.
---
Disclaimer:
Articles in this newsletter are included for information only and do not necessarily reflect the views of the Rural Services Network, Rural England CIC or Calor.
---
Reports and Publications:
| | | |
| --- | --- | --- |
| For reports & publications on fuel poverty, click here | For reports & publications on rural broadband, click here | For reports & publications on rural transport, click here |
---
National Statistics:



For UK National Statistics on fuel poverty, click

here



For UK National Statistics on rural transport, click

here



For UK National Statistics on rural broadband, click

here
---
Useful links:
---
How to save local buses
Guide for those wishing to save local buses from cuts
---