This newsletter is provided by the Rural Services Network.
It includes a roundup of rural stories featuring on rural communities and village services.


TES reports this week on a new study from the Department for Education that finds even 'successful' small rural primary schools are still struggling to overcome financial difficulties, and facing challenges recruiting staff and delivering a broad curriculum.
The research was carried out to identify good practice for small rural primary schools using a sample of well-performing schools with less than 100 pupils.

Nationwide is to pile pressure on high street rivals with a marketing campaign promising it will not leave towns deserted according to an article in This is Money
The building society is pledging that it will not close any of its 650 branches if they are the last in town, and vowing to stick to its promise until May 2021 at the earliest.
Its new advertising campaign will use the slogan 'Here today, here tomorrow' to lure customers of other banks who may be worried about losing access to local services. Banks and building societies closed 772 bank branches last year.

Access to Cash Review welcome but free-to-access cash remains in serious jeopardy
NoteMachine has today welcomed Natalie Ceeney's Access to Cash report as critical to the debate on the future of cash and consumers' access to financial services in the UK more broadly. However, it fails to address the short-to-medium situation: LINK's current pricing structure is facilitating the end of free-to-use cash as we know it.

Talking Retail covered the Association of Convenience Stores' (ACS) call for the Government to ensure there is a 'level playing field' for the UK's 16,944 rural convenience stores so they can keep up with technological developments.
The ACS 2019 Rural Shop Report found that one in five people would have to travel more than five miles to get grocery staples if their local shop closed.

The National Farmers' Union (NFU) has published the results of a recent survey that highlighted the extent of poor mobile and broadband coverage in remote areas, according to the websites Techradar and ISPreview.
---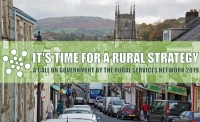 Rural services providers call on Government to seize opportunity to end "rural mainstreaming"
Rural services providers and community organisations across England have called on the Government to produce an urgent comprehensive strategy for rural areas in preparation for Brexit, in light of a warning that people living in our towns and villages "simply cannot afford to wait any longer for politicians to take their concerns seriously and act on them".
Rural Services Network Chief Executive, Graham Biggs:
"Rural Communities are frequently overlooked in a policy environment dominated by urban thinking and policy concerns. This often means communities either miss out on the benefits or experience unintended consequences from policies which are poorly thought-through from a rural perspective. It is time for this 'rural mainstreaming' to stop. People living in ours towns and villages simply cannot afford to wait any longer for politicians to take their concerns seriously and act on them," said Rural Services Network chief executive, Graham Biggs.

"If rural communities are to be sustainable, the Government must seize this opportunity to work with communities to produce a long-term, funded rural strategy which recognises the contribution rural areas make and have the potential to make to the wellbeing and prosperity of the nation as a whole."
You can find out more and sign up to the call on Government here
---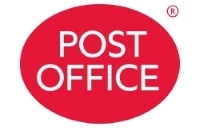 Where it is difficult to deliver services to customers Post Office have come up with innovative solutions so that they operate in even the remotest parts of the UK. The Post Office provide 'outreach' post office services to 1,500 remote rural communities. This includes those operated out of local buildings, such as village halls or community centres, and the fleet of 59 mobile post office vans serving over 520 communities. Mobile Post Offices visit communities at a set time on set days and provide a walk-in service on wheels.
---

Pentabus has recently joined the Rural Services Partnership, our organisation for non local authority organisations delivering services in rural areas.
Pentabus is the nation's rural theatre company. We are the only professional theatre company in the UK whose vision is singularly rural. We tour new plays about the contemporary rural world to new audiences in village halls, fields, festivals and theatres, telling stories with local relevance, plus national and international impact. We believe that every person living in an isolated rural community has a right to exceptional theatre.
---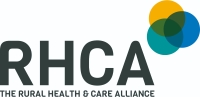 The new Rural Health & Care Alliance, has been established by the Rural Services Network (RSN) and National Centre for Rural Health & Care (NCRHC) and aims to provide news, information, innovation and best practice to those delivering and interested in rural health and care across England.
The alliance was launched on 16th October in Parliament, at a time when elderly and vulnerable people living in rural parts of the country are facing a crisis situation in terms of poor access to social care, health services and child social care. This is despite older people making up a significantly higher percentage of the total population in rural areas than in urban ones, and more than one in nine rural people currently providing unpaid care.
The Rural Health & Care Alliance is a membership organisation dedicated to providing news, information, innovation and best practice to those delivering and interested in rural health and care. For more information visit https://rsnonline.org.uk/page/rhca-home or contact jon.turner@sparse.gov.uk
---
The Association of Convenience Stores has launched its report into Rural Convenience Stores stating that they are an "Indispensable Hub" for thousands of isolated communities. They have called on the Government to ensure that there is a level playing field for the UK's 16,944 rural convenience stores which allows them to keep pace with new technology and continue providing essential services to local people.
The report makes for interesting reading and includes information on the other services that convenience stores provide such as post office services and access to cash.
Further details can be accessed here.
---

Rural bus services have suffered as funding pressures have grown, but there is good practice and evidence of what works out there, finds Brian Wilson.
The Campaign for Better Transport (CBT) has published a report on The Future of Rural Bus Services in the UK. This builds on its work over many years, which has included monitoring and reporting on bus service provision and funding. The report is both a stock take of where we are now and an outline for a more sustainable way forward.
---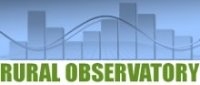 The RSN Observatory provides a statistical overview of rural life. It provides analyses and comment on key service provision and issues affecting rural communities.
It includes information on housing, the economy and local services.


Recent updates include:
→ Walking and Cycling statistics per local authority