01.04.2019
Spotlight on Vulnerability - Broadband Edition (April 2019)

Welcome to the latest newsletter from the Rural Vulnerability Service - brought to you by the Rural Services Network and the Rural England CIC in association with Calor.
The vulnerability service aims to disseminate information about three key rural issues: fuel poverty, broadband and rural transport.
This newsletter focuses on the availabilty of broadband across rural areas.

Latest updates:
1 April 2019
Five UK broadband and landline providers will now automatically compensate customers when services do not work. (BBC Online)
25 March 2019
Britons who get their broadband from the UK's biggest suppliers are "most likely" to be getting a bad deal. (Source: BBC Online)
25 March 2019
The latest Which? broadband satisfaction survey reveals the broadband providers most likely to disappointed customers. (Which?)
1 March 2019
Broadband providers will have to tell customers how fast their internet speed is supposed to be, before they sign a contract, thanks to new Ofcom rules. (This is Money)
26 February 2019
More than 100 rural primary schools across England are set to get gigabit-capable broadband connections within the next few months. (Source: Department for Digital, Culture, Media & Sport)
15 February 2019
The government has set out new priorities for telecoms regulator Ofcom to improve mobile coverage, broadband investment, and a better deal for consumers. (Source: Department for Digital, Culture, Media & Sport)
1 March 2019
Businesses set in Suffolk's most rural backwaters are set to get superfast broadband access thanks a £1.725m government windfall. (Source: EADT)
7 March 2019
Cambridgeshire County Council has set an "ambitious new target" to achieve over 30% coverage of Gigabit speed full fibre coverage. (Source: ISP Review)
27 February 2019
BT has been ordered not to run an ad which claimed that its broadband package featured the "UK's most powerful wifi". (Source: The Independent)
5 March 2019
A broadband company which connects rural and hard to reach communities has expanded its workforce and moved to new premises. (Source: Worcester News)
12 February 2019
TalkTalk has teamed up with Plume to offer broadband customers a new cloud-coordinated WiFi which it claims could improve the signal's coverage, stability and speed. (Source: ISP Review)
24 March 2019
Internet companies will get 100% rates relief from the Scottish Government to install fibre broadband across Scotland. (Source: News & Star)
20 March 2019
A broadband provider claims it has transformed a static mobile homes site on the edge of Cheltenham from having the worst broadband in the UK to the best. (Source: Gloucestershire Live)
1 March 2019
Rural community broadband organisation B4RN – which provides some of the fastest internet speeds in the world – has launched a £3m crowdfunding initiative. (Lancaster Guardian)
22 March 2019
The UK's Gigabit Broadband Voucher Scheme is to be given a boost thanks to a new partnership between the Welsh and UK Governments. (Department for Digital, Culture, Media & Sport)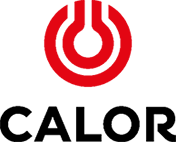 Sponsored by Calor, the Rural Vulnerability Service is a FREE information service brought to you by the Rural England Community Interest Company in association with the Rural Services Network.

Calor was set up 80 years ago with the intention of bringing clean, efficient and modern energy to rural Britain. This focus continues today with 75% of Calor's business in the British countryside. Calor recognises the need to address climate change and energy efficiency and so has introduced bioLPG to the UK market in 2018, the first LPG supplier to do so. BioLPG requires no changes to the customer's appliances, it just reduces carbon emissions by up to 80% and burns just as cleanly as fossil LPG.

Furthermore, Calor's transport solution – LPG Autogas – can deliver significant air quality and environmental benefits, and at around half the cost of petrol and diesel benefits the hard-pressed motorist too. Over 150,000 motorists already benefit from this cleaner and affordable fuel, which is available from over 1,400 refuelling stations across Britain.
---
Disclaimer:
Articles in this newsletter are included for information only and do not necessarily reflect the views of the Rural Services Network, Rural England CIC or Calor.
---
Reports and Publications:
| | | |
| --- | --- | --- |
| For reports & publications on fuel poverty, click here | For reports & publications on rural broadband, click here | For reports & publications on rural transport, click here |
---
National Statistics:



For UK National Statistics on fuel poverty, click

here



For UK National Statistics on rural transport, click

here



For UK National Statistics on rural broadband, click

here
---
Useful links:
---
How to save local buses
Guide for those wishing to save local buses from cuts
---