11.02.2019
Spotlight on Vulnerability - Broadband Edition (February 2019)

Welcome to the latest newsletter from the Rural Vulnerability Service - brought to you by the Rural Services Network and the Rural England CIC in association with Calor.
The vulnerability service aims to disseminate information about three key rural issues: fuel poverty, broadband and rural transport.
This newsletter focuses on the availabilty of broadband across rural areas.

Latest updates:
4 February 2019
Residents of Newark and Sherwood in Nottinghamshire are set to see the benefits of superfast broadband. (Newark Advertiser)
6 February 2019
A handful of homes in Cambridgeshire have tested broadband speeds of 8Gbps, as part of a trial by Virgin Media. (BBC Online)
27 January 2019
A number of initiatives have brought faster connections to rural communities once languishing on slow broadband. (Sunday Times)
17 January 2019
A list of providers for the scheme which offers grants up to £350 to help rural premises get a better connection, if they are unable to receive at least a 2Mbps speed. (ISP Review)
17 January 2019
The race to provide super-fast broadband to villages in North Somerset is heating up as a second company has stepped up to offer the service to residents. (North Somerset Times)
8 February 2019
Living in rural East Sussex has all too often meant unreliable, slow and expensive broadband and mobile data connections, says MP Nus Ghani MP (Eastbourne Herald)


30 January 2019
Lancashire-based Broadband for the Rural North (B4RN) says expansion will help to grow their community-built and funded 1Gbps network to reach more rural homes. (ISP Review)
28 January 2019
More than 200 jobs will be created by the telecoms giant Openreach as part of efforts to improve broadband coverage. (BBC Online)
29 January 2019
Wireless internet provider Quickline has announced its acquisition of network provider JHCS, known as Newark Wireless, for an undisclosed amount. (Business Daily News)
9 January 2019
More Staffordshire residents are being urged to get connected to recent fibre broadband connection in 2019 and improve access to a range of services and opportunities. (Staffordshire Newsroom)
18 January 2019
Mobile phone companies are to get relief on their business rates in a bid to increase mobile coverage in the district. (Richmondshire Today)
22 January 2019
Orkney, Shetland and Argyll and Bute have come bottom of a table ranking local authority areas by broadband speeds, according to Which? (BBC Online)
31 January 2019
The full fibre rollout is starting to pick up speed, as Openreach detail their work plans for 2019 and launch their biggest ever recruitment drive. (Choose)
10 January 2019
Slow broadband speeds and patchy mobile coverage remain major barriers to improving the rural uptake of digital technology, the NFU has said. (Lincolnshire Live)
7 February 2019
North-westEngland risks a growing digital divide that leaves people and businesses behind, according to the Confederation of British Industry. (Rochdale Online)
17 January 2019
Campaigners and businesses are demanding a guarantee that new homes across the country will get decent broadband. (This is Money)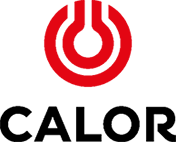 Sponsored by Calor, the Rural Vulnerability Service is a FREE information service brought to you by the Rural England Community Interest Company in association with the Rural Services Network.

Calor was set up 80 years ago with the intention of bringing clean, efficient and modern energy to rural Britain. This focus continues today with 75% of Calor's business in the British countryside. Calor recognises the need to address climate change and energy efficiency and so has introduced bioLPG to the UK market in 2018, the first LPG supplier to do so. BioLPG requires no changes to the customer's appliances, it just reduces carbon emissions by up to 80% and burns just as cleanly as fossil LPG.

Furthermore, Calor's transport solution – LPG Autogas – can deliver significant air quality and environmental benefits, and at around half the cost of petrol and diesel benefits the hard-pressed motorist too. Over 150,000 motorists already benefit from this cleaner and affordable fuel, which is available from over 1,400 refuelling stations across Britain.
---
Disclaimer:
Articles in this newsletter are included for information only and do not necessarily reflect the views of the Rural Services Network, Rural England CIC or Calor.
---
Reports and Publications:
| | | |
| --- | --- | --- |
| For reports & publications on fuel poverty, click here | For reports & publications on rural broadband, click here | For reports & publications on rural transport, click here |
---
National Statistics:



For UK National Statistics on fuel poverty, click

here



For UK National Statistics on rural transport, click

here



For UK National Statistics on rural broadband, click

here
---
Useful links:
---
How to save local buses
Guide for those wishing to save local buses from cuts
---