16.07.2018
Spotlight on Vulnerability - Broadband Edition (July 2018)

Welcome to the latest newsletter from the Rural Vulnerability Service - brought to you by the Rural Services Network and the Rural England CIC in association with Calor.
The vulnerability service aims to disseminate information about three key rural issues: fuel poverty, broadband and rural transport.
This newsletter focuses on the availabilty of broadband across rural areas.

Latest updates:
The UK has slipped from 31st to 35th place in the global broadband league tables, behind 25 other European countries, research suggests. (BBC Online)
A new report published by the Local Government Association has warned that rural communities could face a post-Brexit "perfect storm" from poor broadband ISP and mobile connectivity. (ISP Review)
Ofcom has released its latest annual report on the state of the UK's fixed-line broadband performance with some interesting insights. (Broadband Deals)
Consumers in rural areas of the UK are far less likely to use their smartphones for banking than their urban counterparts, a survey says. (BBC Online)
All homes and businesses in the UK must have access to fibre internet broadband in the next 15 years, the Government's infrastructure department has said. (The Telegraph)
Poor rural broadband means elderly people living in the countryside will miss out on the healthcare revolution, local authorities have warned. (The Telegraph)
Rural broadband provider Gigaclear has announced plans to roll out ultrafast services to some 4,500 premises in Kent by 2020. (Cable)
AN "ABLE bunch" of rural parishioners is digging in to bring hyperfast broadband to their homes. (Westmorland Gazette)
The Bigblu Broadband Group says it remains focused on its niche market of providing faster connections to the last 5-10% of rural customers "unserved or underserved by fibre broadband". (ISP Review)
An updated wayleave framework has been developed by the CLA and NFU to pave the way for broadband infrastructure providers to speed up connections. (Border Counties Advertiser)
Rural communities risk being left behind if the Government fails to subsidise the rollout of fibre broadband across the country, ministers have been warned. (The Telegraph)
RURAL folk with broadband issues should head to the Great Yorkshire Show for advice. (The Press)
Aylesbury Vale District Council has released an independent draft report into the failures of its Aylesbury Vale Broadband company. (Bucks Herald)
Chancellor Philip Hammond has pledged to install "full-fibre" superfast broadband connections for the majority of the UK - including homes and businesses - by 2025. (IT Pro)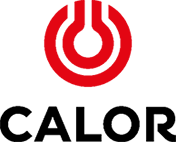 Sponsored by Calor, the Rural Vulnerability Service is a FREE information service brought to you by the Rural England Community Interest Company in association with the Rural Services Network.

Calor was set up 80 years ago with the intention of bringing clean, efficient and modern energy to rural Britain. This focus continues today with 75% of Calor's business in the British countryside. Calor recognises the need to address climate change and energy efficiency and so has introduced bioLPG to the UK market in 2018, the first LPG supplier to do so. BioLPG requires no changes to the customer's appliances, it just reduces carbon emissions by up to 80% and burns just as cleanly as fossil LPG.

Furthermore, Calor's transport solution – LPG Autogas – can deliver significant air quality and environmental benefits, and at around half the cost of petrol and diesel benefits the hard-pressed motorist too. Over 150,000 motorists already benefit from this cleaner and affordable fuel, which is available from over 1,400 refuelling stations across Britain.
---
Disclaimer:
Articles in this newsletter are included for information only and do not necessarily reflect the views of the Rural Services Network, Rural England CIC or Calor.
---
Reports and Publications:
| | | |
| --- | --- | --- |
| For reports & publications on fuel poverty, click here | For reports & publications on rural broadband, click here | For reports & publications on rural transport, click here |
---
National Statistics:



For UK National Statistics on fuel poverty, click

here



For UK National Statistics on rural transport, click

here



For UK National Statistics on rural broadband, click

here
---
Useful links:
---
How to save local buses
Guide for those wishing to save local buses from cuts
---