22.10.2018
Spotlight on Vulnerability - Broadband Edition (October 2018)

Welcome to the latest newsletter from the Rural Vulnerability Service - brought to you by the Rural Services Network and the Rural England CIC in association with Calor.
The vulnerability service aims to disseminate information about three key rural issues: fuel poverty, broadband and rural transport.
This newsletter focuses on the availabilty of broadband across rural areas.

Latest updates:
19 October 2018
Private media firms such as Netflix and Amazon could be subsidised with public money originally taken from the BBC's budget to pay for rural broadband, the public broadcaster has claimed. (The Guardian)
21 September 2018
Rural broadband is agonisingly slow and small business owners are getting fed up. Here are some ways to perk up your internet speeds. (Small Business)
10 October 2018
New research by Northumbria University on methods to tackle the rural digital divide involving local communities in Cumbria has been showcased in front of an international audience. (Business Up North)
29 August 2018
Local authorities are being encouraged to bid for a share of £95 million being made available by the Government to help rollout full fibre connectivity across the UK (Department for Digital, Culture, Media and Sport)
11 September 2018
Rural ISP B4RN (Broadband for the Rural North) looks set to hit their 5,000 connections target by around the end of this month. (ISP Review)
19 September 2018
The state aid supported Fastershire project has announced that they've secured a further £5m of funding from the Government's Rural Broadband Infrastructure Scheme (RBIS). (ISP Review)
25 September 2018
Connecting rural areas with superfast broadband should be easier thanks to the CLA and NFU working with Openreach to help close the digital divide and speed up rollout. (Rochdale Online)
3 October 2018
HUNDREDS of residents have welcomed ultrafast broadband, after years of slow speeds, thanks to community action. (Andover Advertiser)
7 September 2018
Residents and traders in the remaining areas without superfast broadband have been put at the "back of the queue", a meeting has heard. (Northern Echo)
3 October 2018
The South-West of England is home to a booming rural business economy, but poor internet services threatens to leave them behind. (Real Business)
25 September 2018
An additional 650 homes and businesses in north Shropshire are set to benefit from superfast connections as part of a viable clusters broadband project. (Whitchurch Herald
14 September 2018
Ofcom has today published technical advice which proposes a number of ways in which near universal UK Mobile (3G, 4G, 5G) coverage might be achieved. (ISP Review)
18 September 2018
Some 70% of people rank digital infrastructure/connectivity as the key to unlocking the potential of the rural economy – yet it is still lacking in many rural areas. (Yorkshire Post)
17 October 2018
A COMPANY tasked with connecting homes in Somerset to superfast broadband has admitted it's 'significantly' behind schedule. (Somerset County Gazette)
28 August 2018
Suffolk County Council has officially confirmed that their £64m state aid supported Better Broadband for Suffolk project with Openreach will achieve 98% coverage of superfast broadband. (ISP Review)
1 October 2018
Superfast broadband coverage in Ceredigion and Powys is leaving rural homes and businesses behind, figures show. (Cambrian News)
20 September 2018
The Scottish government's pledge to deliver superfast broadband across Scotland may need investment on top of the £600m committed, says a watchdog. (BBC Online)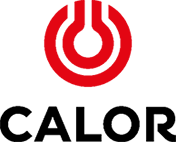 Sponsored by Calor, the Rural Vulnerability Service is a FREE information service brought to you by the Rural England Community Interest Company in association with the Rural Services Network.

Calor was set up 80 years ago with the intention of bringing clean, efficient and modern energy to rural Britain. This focus continues today with 75% of Calor's business in the British countryside. Calor recognises the need to address climate change and energy efficiency and so has introduced bioLPG to the UK market in 2018, the first LPG supplier to do so. BioLPG requires no changes to the customer's appliances, it just reduces carbon emissions by up to 80% and burns just as cleanly as fossil LPG.

Furthermore, Calor's transport solution – LPG Autogas – can deliver significant air quality and environmental benefits, and at around half the cost of petrol and diesel benefits the hard-pressed motorist too. Over 150,000 motorists already benefit from this cleaner and affordable fuel, which is available from over 1,400 refuelling stations across Britain.
---
Disclaimer:
Articles in this newsletter are included for information only and do not necessarily reflect the views of the Rural Services Network, Rural England CIC or Calor.
---
Reports and Publications:
| | | |
| --- | --- | --- |
| For reports & publications on fuel poverty, click here | For reports & publications on rural broadband, click here | For reports & publications on rural transport, click here |
---
National Statistics:



For UK National Statistics on fuel poverty, click

here



For UK National Statistics on rural transport, click

here



For UK National Statistics on rural broadband, click

here
---
Useful links:
---
How to save local buses
Guide for those wishing to save local buses from cuts
---