09.09.2019
Spotlight on Vulnerability - Transport Edition (September 2019)

Welcome to the latest Spotlight on Transport - brought to you by the Rural Services Network and the Rural England CIC in association with Calor.
The vulnerability service aims to disseminate information about three key rural issues: fuel poverty, broadband and rural transport.
Rural transport faces many threats - ranging from fuel costs through to the lack of public and community transport in many areas.

The topic has rarely been bigger or more pressing.

Changes to public transport subsidies make community-run initiatives increasingly important.

Latest headlines:
2 September 2019
Access to public transport has been identified as a key issue for people in rural areas like Ludlow and south Shropshire. (Ludlow Advertiser)
29 August 2019
A NEW multi-million pound transport plan has been launched by the Tees Valley Combined Authority to look at the future of travel in the area. (The Northern Echo)
13 August 2019
Campaigners fighting to save a rural school bus service celebrated a small victory this week. (Falmouth Packet)
23 August 2019
Funds for £45m worth of major transport schemes including an 'Uber-style bus service' for rural Teesside have been signed off. (Gazette Live)
29 August 2019
Grants are now available for local organisations in the Yorkshire Dales to make a difference to their communities. (Richmondshire Today)
28 August 2019
Simple and effective measures can be taken to improve rural transport and get people out of their cars, says Patrick O'Brien/ (Cambrian News)
24 August 2019
Parents discuss the appeal process with Cornwall Council about the ongoing issue of school transport from Medrose to Camelford. (Camelford and Delabole Post)
29 August 2019
Moving mental health wards outside Chichester must be supported by better rural transport options, a public meeting is told. (Chichester Observer)
19 August 2019
Doubts have been cast on Bristol Airport's rural bus plans, with one councillor questioning whether they are the service residents need. (Somerset Mercury)
14 August 2019
A rural bus service facing the axe due to funding cuts has been temporarily saved to allow time to develop alternatives for the community it serves. (Suffolk Free Press)
29 August 2019
After almost a year-long campaign to save the 179 bus service, there is now good news for the people who live along its route. (Midsomer Norton Journal)
22 August 2019
A petition for local authorities to be given greater control over the running of bus services is gaining momentum after being signed by around 1,500 people. (The Leader)
4 September 2019
Hundreds of pupils were left without bus passes for the first day of the new school year. (BBC Online)
6 September 2019
Buckinghamshire County Council responds to parents' question over school transport. (Mix96)
28 August 2019
Suffolk County Council is currently considering the future of over 20 bus routes in and around the county which could see some services cut. (East Anglian Daily Times)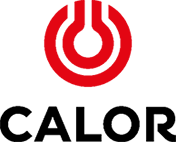 Sponsored by Calor, the Rural Vulnerability Service is a FREE information service brought to you by the Rural England Community Interest Company in association with the Rural Services Network.

Calor was set up 80 years ago with the intention of bringing clean, efficient and modern energy to rural Britain. This focus continues today with 75% of Calor's business in the British countryside. Calor recognises the need to address climate change and energy efficiency and so has introduced bioLPG to the UK market in 2018, the first LPG supplier to do so. BioLPG requires no changes to the customer's appliances, it just reduces carbon emissions by up to 80% and burns just as cleanly as fossil LPG.

Furthermore, Calor's transport solution – LPG Autogas – can deliver significant air quality and environmental benefits, and at around half the cost of petrol and diesel benefits the hard-pressed motorist too. Over 150,000 motorists already benefit from this cleaner and affordable fuel, which is available from over 1,400 refuelling stations across Britain.
---
Disclaimer:
Articles in this newsletter are included for information only and do not necessarily reflect the views of the Rural Services Network, Rural England CIC or Calor.
---
Reports and Publications:
| | | |
| --- | --- | --- |
| For reports & publications on fuel poverty, click here | For reports & publications on rural broadband, click here | For reports & publications on rural transport, click here |
---
National Statistics:



For UK National Statistics on fuel poverty, click

here



For UK National Statistics on rural transport, click

here



For UK National Statistics on rural broadband, click

here
---
Useful links:
---
How to save local buses
Guide for those wishing to save local buses from cuts
---