26.10.2020
The Economic and Social Impact of the Post Office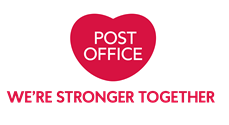 The report finds that Post Office creates over £9 billion in consumer surplus per year, equivalent to over £30 per UK household, per month.
While some people may to choose to take advantage of services from home, visits to the Post Office help drive another 400 million visitors to other shops per year, highlighting our role as an anchor on the UK's high street that will be vital for economic recovery. This activity generates more than £1.1 billion in additional revenue to those businesses.
As bank branches close, the Post Office network is seen as critical to small businesses to meet their postal, cash and banking needs. The report found 43% of SMEs say that they would not be able to function without the Post Office. We are uniquely placed within every community across the country to help sustain economic recovery, ensuring no-one and no region is left behind.
If the Post Office are to maintain and extend this critical nationwide infrastructure, we must be realistic about its cost. Therefore, they are asking for continued financial support from Government in the Comprehensive Spending Review (CSR). This will permit them to remain as a physical presence for people and businesses on our high streets when alternatives are fast disappearing.
The Post Office have a bold and pragmatic plan to maintain and grow our critical national service infrastructure through a network of over 12,000 thriving and sustainable post offices, which meet social network access obligations for the entire UK population. Their plan directly supports the twin goals of the CSR to support economic recovery and level up key communities across the UK.
- The Economic and Social Impact of the Post Office report can be found here